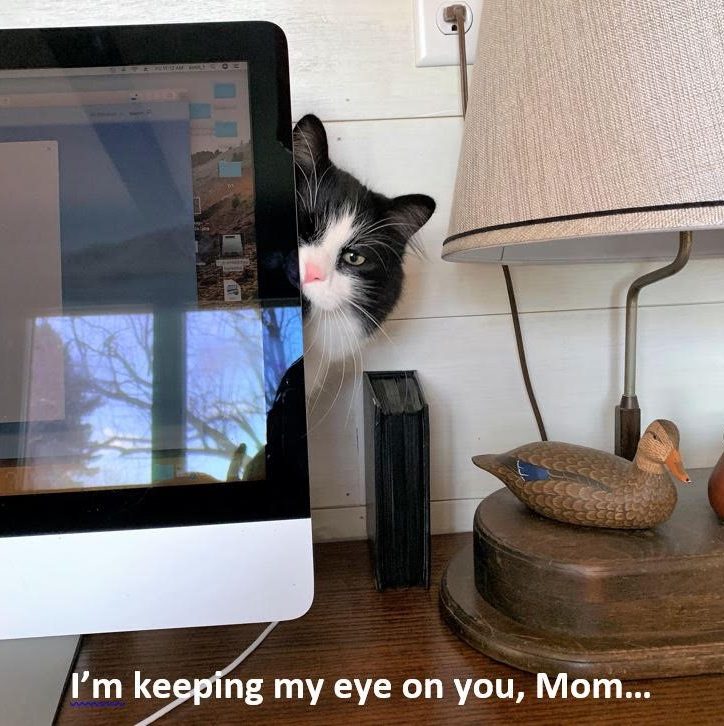 Wellness Shout Outs…
We have two shout outs this week:
Everyone who shared photos of their furry co-workers in the Pet Photo Contest. These photos brought joy and smiles to many. The winning photo was submitted by Kim Barnes, "I'm keeping my eye on you, Mom…" cat.
Thank you to Jana Lelm, the Pet Photo Contest was her idea. She coordinated and organized the whole project and made the photos available for all to see.