Meet the Voice's student workers, Julia Johnston '22 and Cassidy Bins '22.
Julia's Office Hours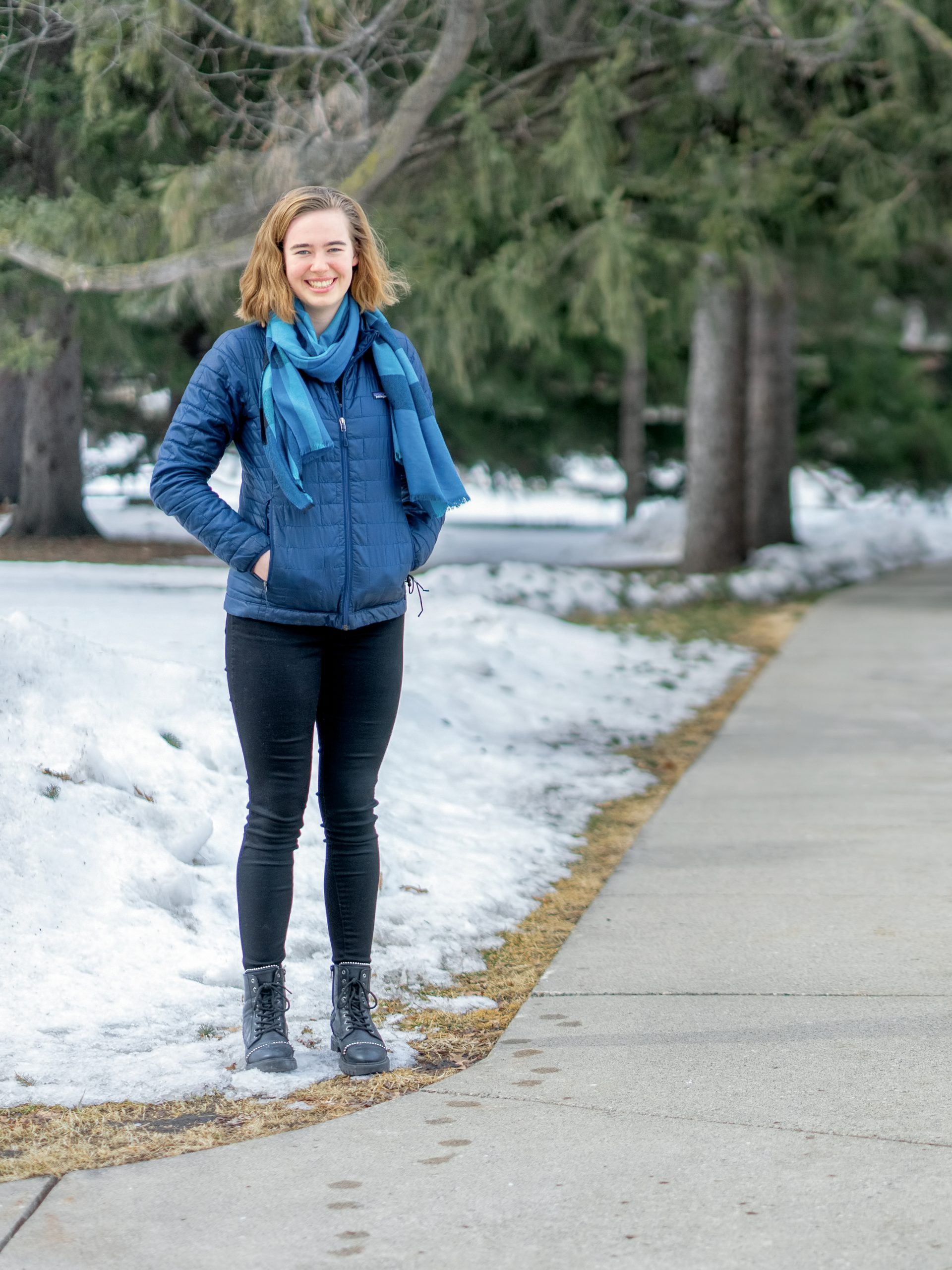 Just over a year ago, I was a little overconfident: Two weeks of quarantine and then we'd go back to our regularly scheduled lives. Initially, I was excited to catch up on a few books and go for walks with my parents in our Boston suburb. By early April, however, it was clear we were in for a longer haul.
Halfway through spring term, I'd had enough of listening to lectures and doing homework alone in the room where I grew up. Wishing I was back on campus where studying and hanging out were often synchronistic, I sent out an email to people I'd met at Carleton, including my teammates on the track and field team and peers I worked with on the Manuscript. I committed to signing in to a scheduled Zoom room Mondays and Thursdays and staying online for two hours while friends popped in and out, just like they would pop in and out when I was in the Libe reading or writing.
I thought the gathering would last a week or two. But the meetings, which a friend jokingly dubbed "Julia's Office Hours" (a moniker that stuck), became a way for 15 of us to regularly connect from all different time zones. We played online board games and did homework together, often chatting long past the scheduled hours.
Office hours continued through summer and then became a way for us to connect with friends who did not come back to campus for fall term. Now that almost everyone is back on campus, I've returned to meeting people in the Libe. I'm committed to staying close with those who chose to reach out during our long months apart, though, knowing we'll all be in good practice for long-distance relationships after graduation.
---
Cassidy Thrives Online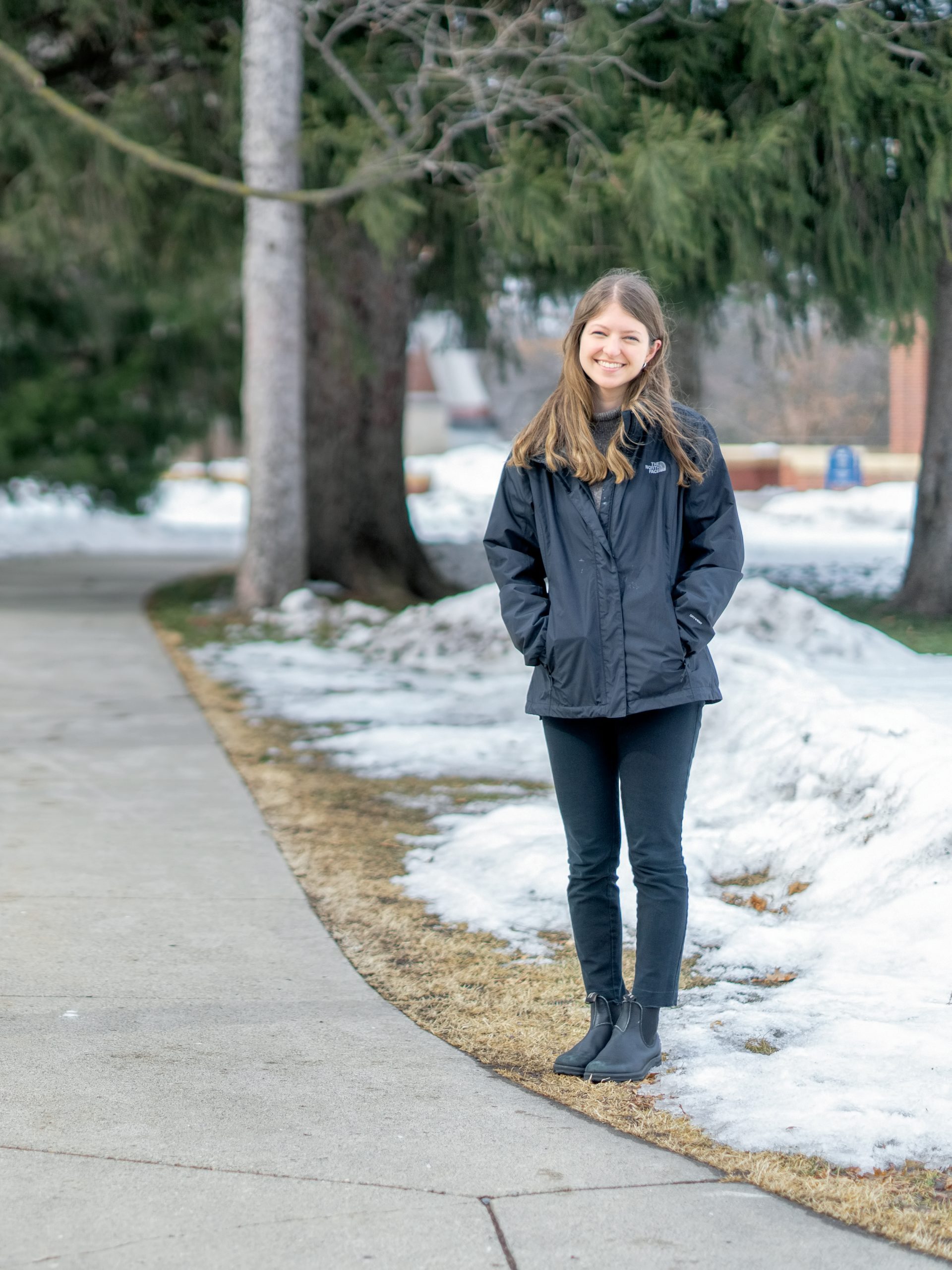 As the college adopted distance learning in response to COVID-19, many people assumed that studying online would put both students and professors at a disadvantage. And while it's true that I'm no longer able to interact with many of my peers in person or stop my professors for a quick chat after class, I've discovered after nearly a year that there are some benefits to online learning that are worth exploring.
For starters, circumstances have encouraged educators to grapple with broader questions around accessibility and flexibility, including: How can we better accommodate students who have health issues that may prevent them from attending every class in person? Can we incorporate emerging technology into the curriculum to prepare students for a digital world? Over the past few months, my classmates and I have also learned to adapt to new modes of learning. We've had to make difficult decisions, including whether or not to return to campus. We've had to trust one another. A year ago, I might've been able to drop by a friend's dorm room unannounced or invite someone to catch up over a meal. Now, reaching out to one another has become more difficult — even on campus — but also more meaningful. The famed Carleton workload rarely allows for fruitful free time, but with online classes, I (an introvert) have more mental bandwidth for things that are important to me, like creative writing and calling my mom.
If anything, our ability to teach and learn during a time of great upheaval shows that we can, in fact, do things differently. I certainly miss the feeling of sitting in a classroom in Laird, discussing poetry with classmates. But I know that learning to be flexible is also a critical aspect of my Carleton education.