Carls from the early '70s reckon with the past and look to assist their alma mater as it works to address issues of inclusion, equity, and diversity.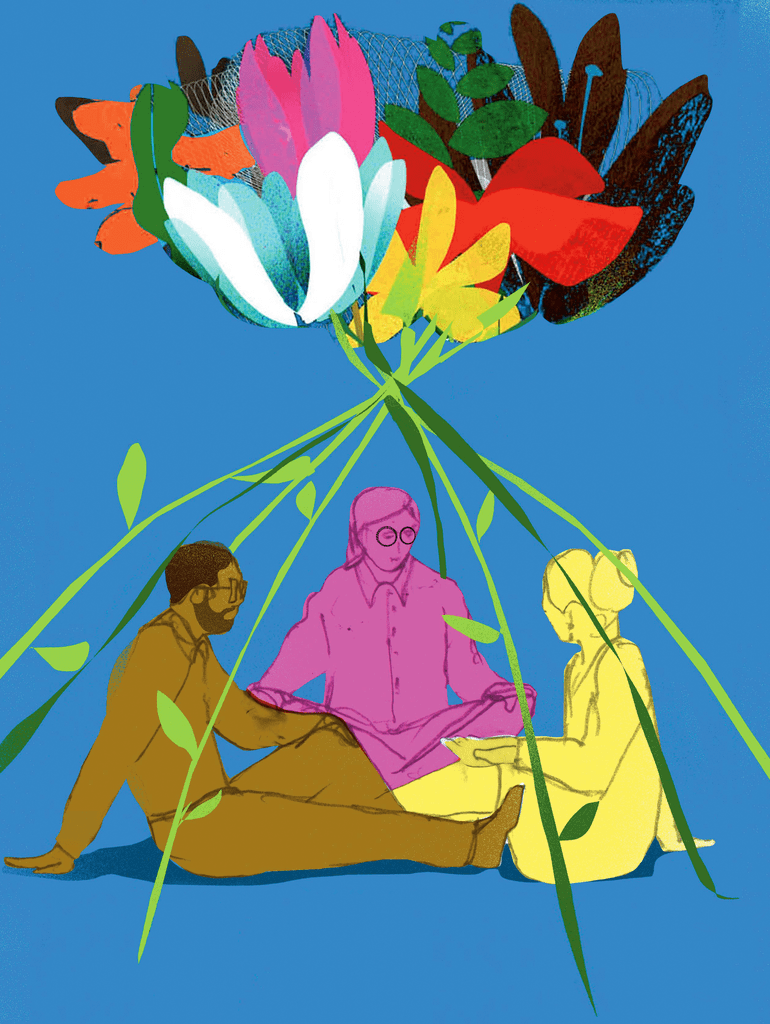 It will be the business of historians to fully grapple with the transformative nature of George Floyd's murder in Minneapolis on May 25, 2020. To this point, though, one of the lasting reverberations has been the unbolting of a narrative floodgate.
Some 18 months after civil unrest dominated the headlines and six months after Derek Chauvin was sentenced to 22½ years in prison for killing Floyd, mainstream media platforms around the globe continue to scrutinize America's obdurate racial struggle through the unblinking lens of first-person accounts and analysis. It's no longer enough for well-meaning members of the establishment to dispassionately calculate the cost of societal inequities or point to what they perceive to be "progress." BIPOC authors, academics, artists, activists and everyday citizens are claiming space in the public sphere to share their explicatory experiences, learned opinions, and hard-won wisdom.
A growing number of Carls who started school during or just after the passage of the Civil Rights Act of 1964, the Voting Rights Act of 1965, and the murder of Martin Luther King Jr. in 1968 are in the midst of their own racial reckoning. For many, it began when a handful of their BIPOC classmates courageously shared unvarnished memories of campus life. As complex as they were varied, these stories came as a revelation to many white alumni who, after learning what their BIPOC peers endured, have committed to both atone for past transgressions and support the college as it follows through on its promise to institute a robust, 10-year strategic plan to guide Carleton in issues of inclusion, diversity, and equity.
Their 50th reunion quickly approaching, members of the Class of '70 were particularly moved by the unerasable memories of Elizabeth McKune '70, who was set to share a dorm room with a white student at the beginning of her sophomore year. When that classmate's father threatened to remove his daughter from school if she had to lodge with a Black woman, McKune was forced to move. "I couldn't find anyone to room with at that late date. I was basically put in a closet with no windows by myself," she says. "At no point did anyone from Carleton's administration check to see how I was doing. Although I finished my sophomore year, I dropped out the beginning of my junior year, in part because of my own delayed reaction to the incident." McKune lost a year's tuition, but — noting that she'd met "other people of good will" on campus — returned a year later to finish her degree. She went on to pursue a career in the U.S. Senior Foreign Service and was named the first female ambassador of Qatar.
"When [we] heard Liz's story, smoke came out of our ears," says Deborah Robson '70. "We came out of an activist era. Activism is in our bones. And it was like: How did that happen? How did we not know? How did we not do something about it?"
When members of the Class of '73 began convening over a year ago to discuss ways to support current BIPOC students and younger Carleton alumni, they agreed to read widely on the subject of white supremacy and discovered that a trove of relevant autobiographical information had been gathered already by one of their own. Five years earlier at the class's 45th reunion, Sarah Entenmann '73 was so moved by the memory of a late Black roommate that she began a quest to find out what had happened to other BIPOC classmates since they graduated. The resulting series of oral histories — funded in part by Carleton through a grant from the Minnesota Cultural Heritage Program and completed with the help of history professor Susannah Ottaway '89 and her students — now reside in the Carleton Archives.
Every interviewee's experience is different, of course, but the testimonials reveal a collective narrative. Carleton's Black House and the group Students Organizing for Unity and Liberation (SOUL) provided both salvation and guidance on the majority-white campus at the end of the 1960s. BIPOC alumni have fond memories of academic programs and a host of individual instructors. And, for the most part, students who made their way to graduation day credit the college for providing a sense of academic rigor and an appreciation for excellence.
The transcripts also reveal that a majority of faculty members and administrators did their best to support BIPOC students — especially Fred Easter, who was assistant director of admissions at the time. Ultimately, however, neither the college nor Northfield was equipped to fully embrace cultural differences or face down latent or blatant prejudice. BIPOC students often felt patronized or ignored (those interested in the sciences, for instance, routinely recall being encouraged to pursue "easier" disciplines). It was implicit that to succeed one needed to "act white." And there was a glaring paucity of academic guidance and culturally specific support services.
Even harder to digest are the heart-wrenching descriptions of vicious bigotry that went unchecked on campus and in greater Northfield. In too many cases, students who were victims of these attacks left school before finishing their degrees. William Smith '73 tells of being savagely beaten by a white classmate who broke into his room on a Sunday morning after a verbal disagreement the previous night. No disciplinary action was taken against the assailant because, Smith says, an administrator told him that if he "pressed charges, it's going to go really bad for all the Black kids on campus."
"I did not graduate," recalled Smith, who went on to earn a doctorate from Luther Seminary. "The second year there was so much racial tension, and I kind of got wrapped up in it.
"We came to Carleton from all of the heaviest urban areas across the country. No idea what we were doing there. Nobody to identify with. Nobody to explain what was going on. . . . We were amongst a bunch of people who were not prepared for us."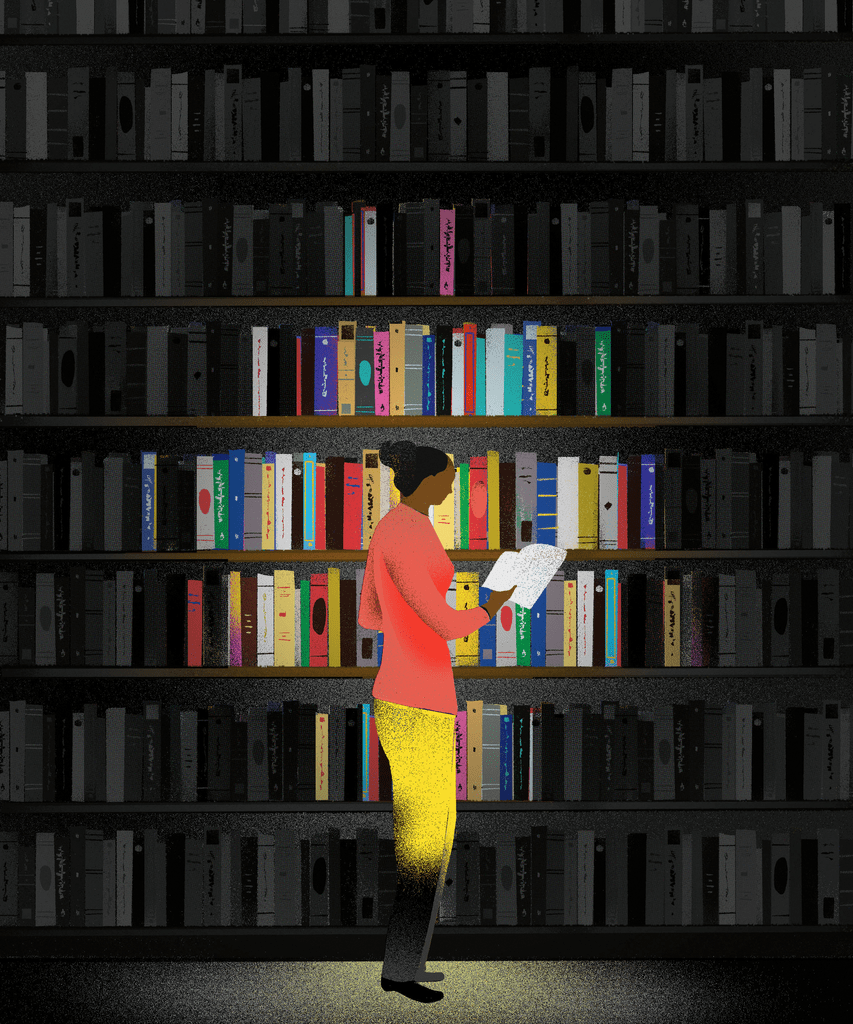 Excerpts from the oral histories underpin a paper cowritten by Entenmann and Benjamin Wood '03. Titled "Carleton's Rockefeller Years, 1964–76," the 15-page analysis is based largely on Wood's much longer comprehensive exercise, which was advised by history professor emeritus Harry Williams while he was still teaching. Its central focus is on the college's successes and failures during the period when it "placed itself on the forefront of progressive initiatives for Blacks by admitting large numbers of students from previously excluded groups."
Carleton's alliance with the Rockefeller Foundation — initially forged by the late John Nason '26, president of the college from 1962–70 — resulted in two separate grants. The first, awarded in 1964, helped 32 Black students pay for their education over a three-year period. The second grant was awarded in 1968, and, four years later, 50 of the college's 400 incoming first-year students were Black.
Wood and Entenmann dug deep into a number of era-specific issues and related efforts, including ABC (A Better Chance), a pioneering high school–based initiative that, thanks to funds from Rockefeller, began in Northfield before becoming a nationwide effort to prepare nontraditional students for college. But what's most striking is the uneven trajectory of the overall effort.
"As we enlarge our circle, we realize how many voices from alumni alienated by their Carleton experience have remained unheard and their wisdom untapped."
During the first grant process, an internal review of the Rockefeller program reported that Carleton "took the view that the incoming Black students should not receive special treatment" and there were "no academic or cultural programs or support services for its growing population." The situation did improve, largely due to the efforts of Easter and other staff, and supportive student groups emerged, including the Negro Affairs Committee and White Action Committee.
The fledgling fixes ultimately proved insufficient, in part because of the country's overall racial climate in the early '70s. In the end, according to Entenmann's and Wood's paper "the departure of some key players, elimination of outside funding, and new financial pressure for the college detrimentally affected Carleton's commitment . . . to transform a fraction of 'have nots' Americans into 'haves.' " By 1976 the Rockefeller money was gone, Easter had retired, and the college's support structures for BIPOC students suffered.
"On the one hand, the effort provided much needed, intentionally directed funding," says Kathy Valyi '73. "On the other hand, there wasn't enough funding or commitment to support students fully, academically or emotionally."
Valyi and her classmates on both the '73 Reunion Committee and '73 Task Force on Race read the Rockefeller years as a cautionary tale — especially as Carleton works to address demands from current BIPOC students. In essence, their position is that unfulfilled promises and bureaucratic incrementalism should be avoided, and they plan to stress that message, as they did this past summer with letters to the Board of Trustees and President Alison Byerly.
The Class of '73 also continues to study, stay in touch, learn from one another, and interact with senior leadership. On May 1, more than 60 class members participated in a facilitated Zoom conversation that included breakout groups and a presentation from Art Rodriguez '96, Carleton's vice president and dean of admissions and financial aid. The class plans similar gatherings during the remainder of the school year and beyond.
At the beginning of the college's search for a new president, members from the Class of '70 sent a letter to their classmate and Board of Trustees chair Wally Weitz '70, urging the hiring committee to prioritize issues of inclusion, diversity, and equity (IDE) during the interview process. Representatives from the class also met with members of Carleton's IDE Strategic Plan Steering Group. "Our goal is to be honest about the past and do what we can to be supportive moving forward," says Elisabeth Chun '70. Robson calls their group a "change agency built on a foundation of knowledge."
In discussions with the Voice, members from the Classes of '70 and '73 were asked if excavating the past could be construed as overly negative or unfair to Carleton given the school's storied progressivism and relatively positive record for recruiting and funding students from underrepresented groups. They responded that to truly understand how to move forward, the entire Carleton community cannot merely celebrate the best of Carleton's record. They also must face and learn from its worst transgressions.
"As we enlarge our circle, we realize how many voices from alumni alienated by their Carleton experience have remained unheard and their wisdom untapped," reads a passage in the Class of '73's letter to the Board of Trustees. "We hope that the limitations that inhibited our imagination and understanding when we were at Carleton become a thing of the past."
---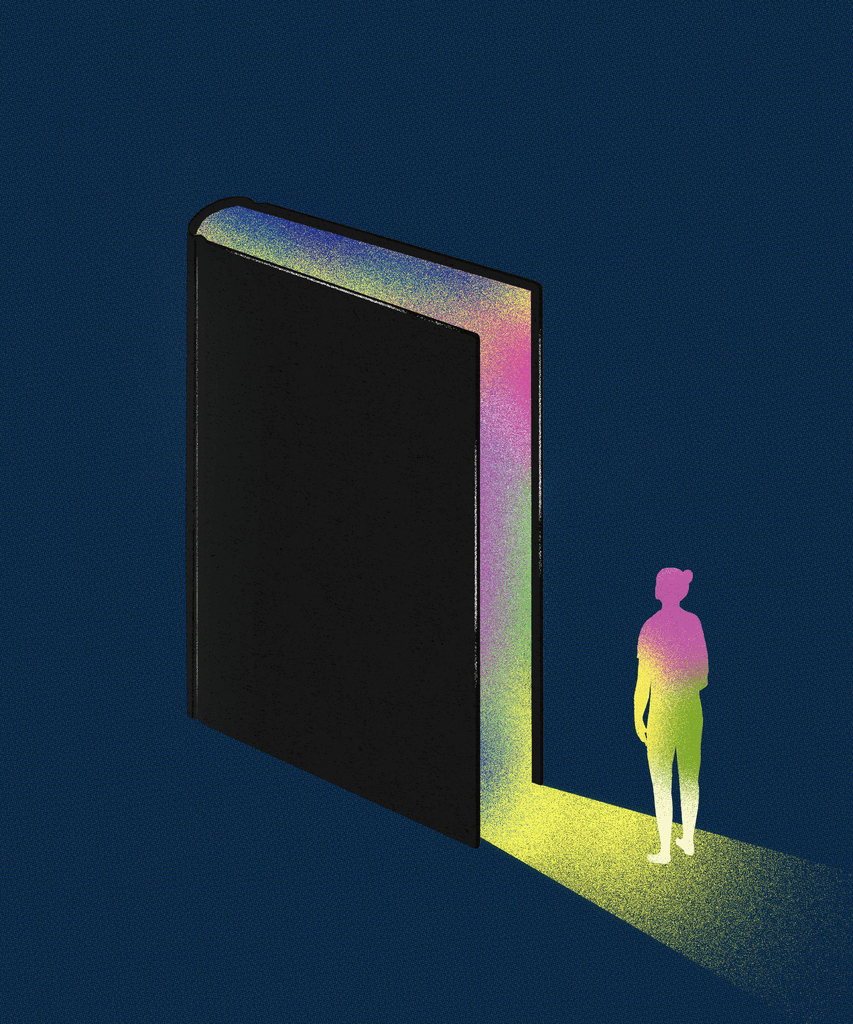 Good Trouble
In a quest for meaningful reconciliation, members of the Class of '73 are gathering to share hard truths.
Over the past several months, the Class of '73 has engaged in a series of broad-ranging conversations around issues of inclusion, diversity, and equity (IDE). In an effort to simulate the overall spirit of the ongoing dialogue — including a roundtable on May 1 that attracted dozens of participants — Ken Ehrman '73, Sarah Entenmann '73, Theresa Nash '73, Janet Polasky '73, Kathy Valyi '73, and Alison Woods '73 gathered on Zoom with the Voice. What follows is an edited excerpt of that edifying and invigorating 90-minute exchange.
To begin the discussion, each participant talked about what most inspired them to get involved with IDE work at Carleton — The Editors
Sarah Entenmann: It started for me at our 45th reunion. We were dedicating a tree to deceased class members. After I hugged the tree for my ex-husband [Christopher Hebb '73], who died at age 52, I hugged it for my freshman roommate, Brenda Hutchison ['73], who died at age 25. She was Black and I loved her a lot. I looked around at my almost-all-white classmates and thought, "Nobody here knows who Brenda was." That got me started doing oral histories.
Kathy Valyi: Deep in my DNA, I'm an activist. And when it comes to issues of diversity at Carleton, I didn't get involved as soon as I should have. What I learned from Sarah at our 45th reunion—and from talking with other classmates who shared their experiences and the experience of their kids on campus—is that Carleton had a long way to go toward understanding what too many of their alumni experienced and current students still endure.
Theresa Nash: Kathy asked if I wanted to participate in conversations about race at Carleton. I said sure, because it's an important subject and I think Carleton needs to step up what they're doing on diversity.
Janet Polasky: Largely because of what we considered to be Carleton's tepid and belated response to George Floyd's murder, Kathy and I started reaching out to classmates who were also reaching out to other classmates across generations. I talked to my kids, who are Carleton graduates, and I paid attention to how other universities and liberal arts colleges were responding. Like all of us, I was inspired by the letter Black students sent to the college in June [2020], and then by the Open Letter in which alumni called for Carleton to live up to its mission and partner with all members of its community.
Alison Woods: Race has been ingrained in me from the time I was born. My mother grew up in the South, and she talked about what it was like for slaves and about the experiences she had growing up in East Texas. I didn't let it limit me in any way, but I was never sheltered from the horrors of our past. It really is stunning to me that my country is pretty much at the same point where we all were 50 years ago. I still have to worry about my grandsons being profiled, which is something I never would've expected to have to worry about at this point in time. I'm here because I'm disappointed in where we are as a society, and I'm very disappointed that Carleton isn't much farther along.
Ken Ehrman: I'm a retired United Methodist minister and I taught seminary students for the last eight years of my career. I think what the Class of '73 is trying to do parallels what we try to do in preparing people to be faith leaders within a multicultural context. It's very exciting to me that alumni are not only talking about what we can do to ensure more people of color are attending Carleton, but we're working to ensure the college continues to learn what it means to be a culturally competent community; one in which all members can contribute equally to what [the community] values and how it works. We are not alone in this struggle, of course, but I do hold Carleton to a higher standard than other places.
Woods: White alumni often don't understand that Black students not only deal with the same academic challenges as everyone else, they have to deal with intolerance and then figure out a way to keep going. My classmates and I had to put up with people touching our hair. We had to put up with being followed around in local stores. And we still had to get up and go to class the next day. Our white classmates didn't have to put up with those sorts of things. I'm proud of the resilience those who look like me showed back then. But now I have grandchildren and I'm thinking, "My God, they're going to have to put up with the same sorts of things."
Why are we, as a country, going backward versus even staying our ground? I don't know if the former U.S. president and his administration and their willingness to speak so publicly and so disparagingly emboldened people, but I do know there are a lot of angry people out there who are acting out in fear. What can Carleton do about the overall situation? I'm not sure. I owe this group a really thoughtful response and I'm still thinking about it. But I know institutions like Carleton must face and take responsibility for their past. It has to start there.
Nash: I've lived in Switzerland since 1979, and every time I go back to the United States, the minute I hit customs my racial antennae go up. It shouldn't be that way, but this society is stuck.
I've met with Carleton students who have come to Geneva to work with the UN and other organizations. I remember one girl who lived in Minnesota because her family had to leave Burma. There was also a guy from Mexico. When I asked them how things were at Carleton, they said, "Well, you know, it's the United States. Not much has changed." So, as Alison says, we still just have to get on with it.
Woods: The words from my family — from my mother and aunt, especially — were that I was at Carleton to get an education. Because that's the one thing that they can't take away from you. My mom said that no matter what my fellow students and professors were saying or doing, I had to get past it. She said, "Alison, don't start any fights." I said, "Mom, I haven't been in a fight my entire life." And she said, "You've never been in a situation like this." I grew up on the south side of Chicago, which was segregated. I went to a segregated elementary school where there were white teachers, but no white students. I had a really tremendous, supportive educational experience, K through 12. So, to get to Carleton and not be as loved or understood was kind of shocking for me. But I realized my family was right; I had to just get an education and move forward.
Polasky: Your memories make me think about how different my experience at Carleton was. I think my parents — my father was a professor — expected me to, in the words of the late [U.S. Senator] John Lewis, "make good trouble." And so I saw challenging things part of what it meant to be a Carleton student. It was one of the privileges of being white. I felt very comfortable jumping into the anti-war movement and getting involved with other societal issues outside of class.
When I became a history professor, it was important to me that the classroom be a place where every student could challenge ideas and be challenged. But that requires a safe foundation, and I'm not sure Carleton, or any of us, have figured out how to create that environment for everyone.
Ehrman: Carleton stakes its claim on being this great academic place, a top-drawer liberal arts college. But when I was there, the school wasn't interested so much in learning from the experiences of its students and mutually building what the academy was supposed to look like. Now, I know that's a pretty high-flying ideal, and it's hard to do — especially when students are only on campus for four years. But maybe that's where we come in.
Polasky: Our loyalty and love for the college mean that we feel called upon to challenge it and to question it. And we also feel called upon to support the students on campus who are best positioned to do the same. That's why we wrote letters to the president and the trustees. We wanted to make sure they understood what a liberal arts education meant to us and continues to mean.
Ehrman: I have great hope that the new president is set to work with faculty, staff, and the administration to grow the college's cultural competence. Folks that are in academia think they know a whole lot. And they do know a whole lot. But they also have to continue to learn and grow, especially when it comes to what their students experience and need. I hope President Byerly encourages that process of growth and focuses on the entire process, not just the outcomes.
Valyi: The hotter a school becomes the more pressure there is to keep things the same, to do what's most convenient and challenges the fewest people. And that's why President Byerly needs to be a listener who surrounds herself with listeners. This needs to be an administration that affirms a multitude of voices, even when what's being said is difficult to hear— especially because we're living through a time that demands cultural change. We know there have been a lot of good initiatives over the years, but it's clear they've been insufficient. There is no more time for timidity. We need to be bold and really step into this effort.
Woods: I need her to lead. I need her to take action. I need her to be strategic. I need her to be forceful. I need her to be powerful. And I need to see action. Because I don't care what organization you're talking about — whether it's a college or a company — changing a culture is a very difficult thing to do. It's not for the faint-hearted. You can't just wake up in the morning and say, "Bam. We're going to be different!" I've been involved with organizations that had to make major changes, and it was difficult, painful even. But pain is part of the process, and everyone involved needs to be cognizant of that.