Five new members joined the Carleton Board of Trustees in 2022 and attended their second in-person meeting on campus in February.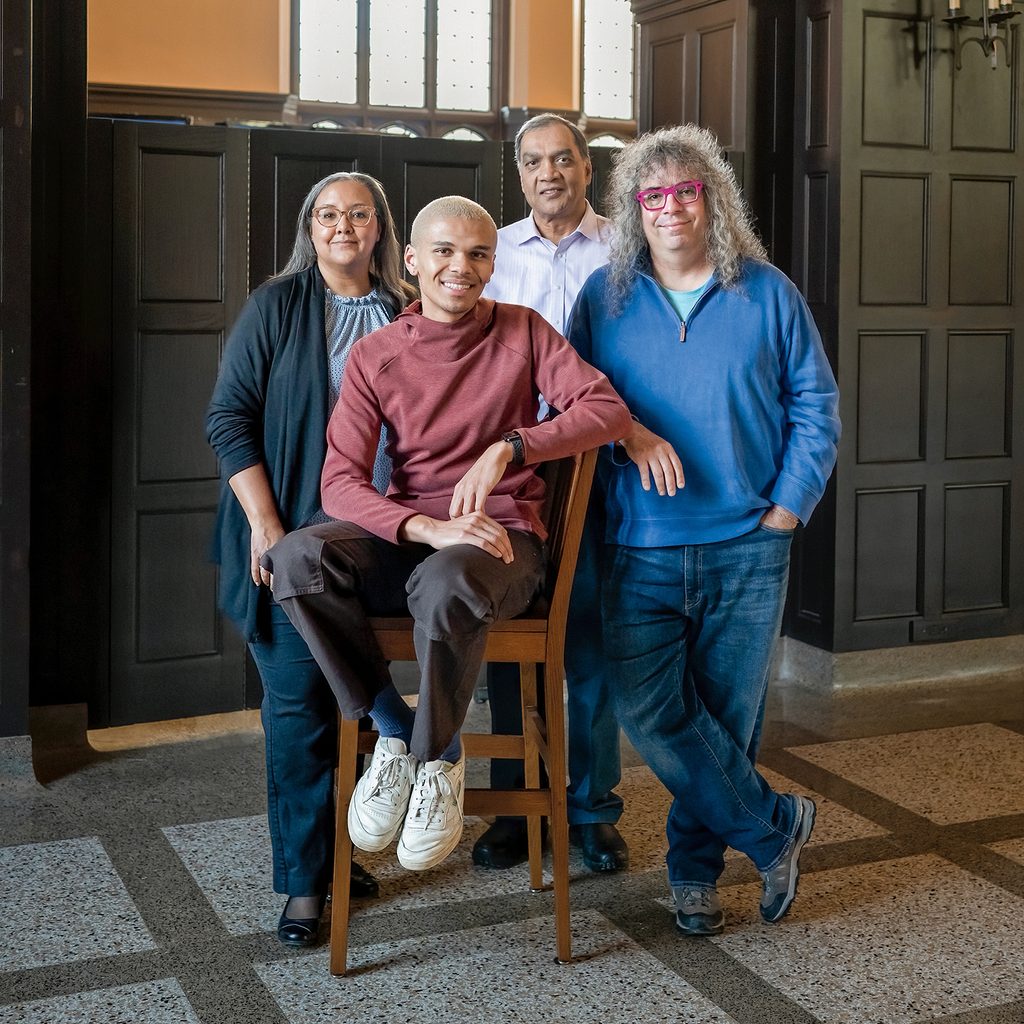 They include (left to right): Dana Wright '95, the director of academic program development at the University of Illinois Chicago; Greg Amusu '19, a PhD candidate at Princeton University in the department of politics; Vinaya Chepuri '82 P '17, a practicing cardiologist in Everett, Washington; and composer and Stanford professor Mark Applebaum '89.
Dashini Jeyathurai '08 (not pictured) is the director of development and employee experience at Upstart, an AI lending platform that partners with banks and credit unions to provide consumer loans.
For full bios, visit go.carleton.edu/newtrustees