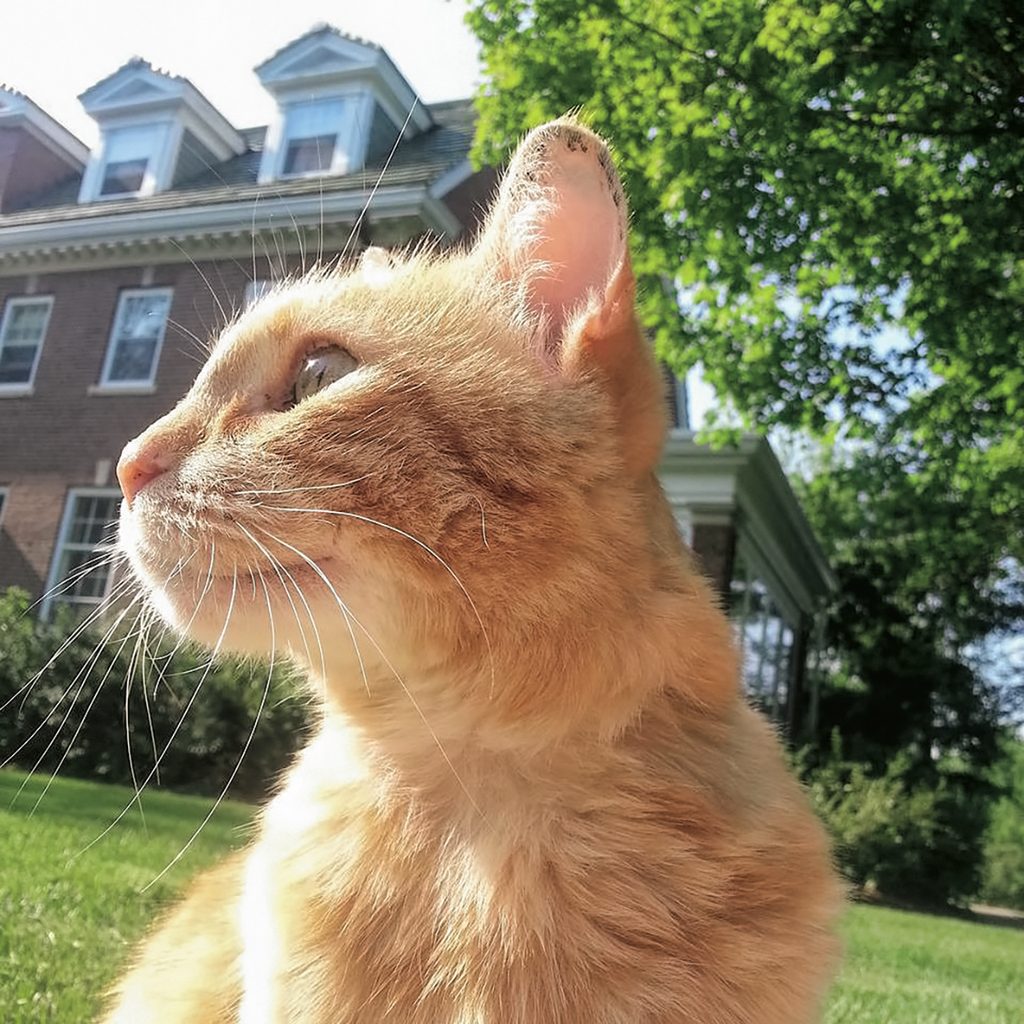 Many alumni have fond memories of Toff, the beloved feline who was Carleton's unofficial campus cat for a dozen years before he died of cancer in 2011. Now there's a new cat on the scene, ready to assume Toff's duties of cuddling with homesick or stressed out students and just generally acting as if he owns the place.
Meet Lyman Bongo Bailey Openshaw.
A 13-year-old orange tabby, Lyman is easily identifiable by what owner and Northfield resident Leona Openshaw calls his "blithe spirit"—and the frostbite on the tips of his ears. Parish House is his favorite haunt, but he'll wander as far north as Goodhue. Although she didn't name the cat after the college's two lakes, Openshaw says she isn't surprised by his popularity at Carleton: "Students must be missing their own pets and craving furry affection."
A frequent guest on Carleton's Instagram page, Lyman also has his own Facebook page with more than 1,500 friends. He's best known for seizing any opportunity to dart through an open door in search of Carls who will pet him.
"I like his independent mind and how he does not listen to humans," says Yuki Segawa '18 (Tokyo). "He cannot be contained."