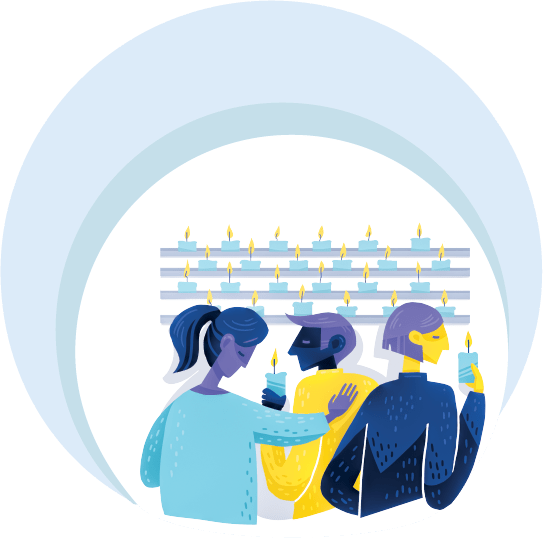 Shortly before Thanksgiving 2019, a procession of students and faculty and staff members somberly passed through Skinner Memorial Chapel to mark the 20th annual Transgender Day of Remembrance. Participants shed tears and mourned lives lost in anti-transgender violence. They lit candles and pledged that the memories of friends, families, lovers, and children would never be snuffed out.
While candlelight vigils are regularly held at Carleton on days of national observance, like 9/11 and Veterans Day, college chaplain Carolyn Fure-Slocum '82 also organizes ad hoc vigils in the wake of other tragedies that stun the world: the mass shooting at Tree of Life synagogue in Pittsburgh, an earthquake and tsunami in Indonesia, deadly wild fires in California.
"With weather-related events and gun shootings happening more and more, it can sometimes feel like there's a constant need to come together and grieve," Fure-Slocum says.
The vigils are "partly about popping the Carleton bubble and making sure people know about things going on in the world," Fure-Slocum explains. Lighting candles gives people something to do: "It's active. It feels hopeful. It dispels the gloom and darkness. And the more candles that are lit, the greater the light becomes."