The pandemic reshaped nearly everything at Carleton, but perhaps nothing more dramatically than the experience of first-year students. Library tours? Not offered. Dorm gatherings? Forbidden. Dances? Sorry—nope.
According to Lee Clark, director of student activities, some first-year students completed fall term without setting foot on campus or getting a real feel for the liberal arts experience in and out of the classroom. As winter term approached, Clark's division began discussing ways in which the Class of 2024 could adhere to COVID-oriented restrictions but still be exposed to peers, learn about campus traditions, and enjoy the sorts of spontaneous personal connections that have long been the hallmark of a Carleton experience.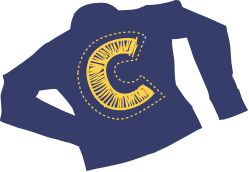 In January Clark and his staff launched First-Year Success Series, an assortment of interactive online presentations and activities aimed at helping newbies make connections, maintain mental wellness, and hone the skills and habits they need to succeed.
Speed Friending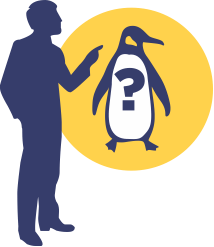 With conversation prompts and a Zoom connection, you're tossed into a breakout room for a few minutes with a fellow Carl. Rinse and repeat. Like speed dating, but without the stress!
Embroidery Party
Supplied with a kit containing needles, thread, and other sewing supplies, you learn how to stitch an embroidery design on your favorite jeans or bag.
History Lesson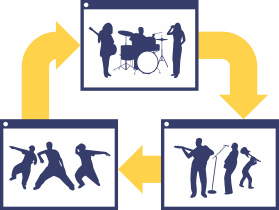 Confused about Schiller? Curious about the college's Japanese garden? Carleton history guru and archivist Eric Hillemann reveals all in a session on campus traditions.
Paint and Sip
Grab some coffee, open your Carleton-supplied kit, and channel your inner Bob Ross. Participants learn how to paint a compelling scene.
Midwinter Ball
Log in and move from room to room, where you'll find three different bands streaming live music.