Hannah Aylward '19 and her fiancé, Shane Burcaw, celebrate their relationship on a popular YouTube channel.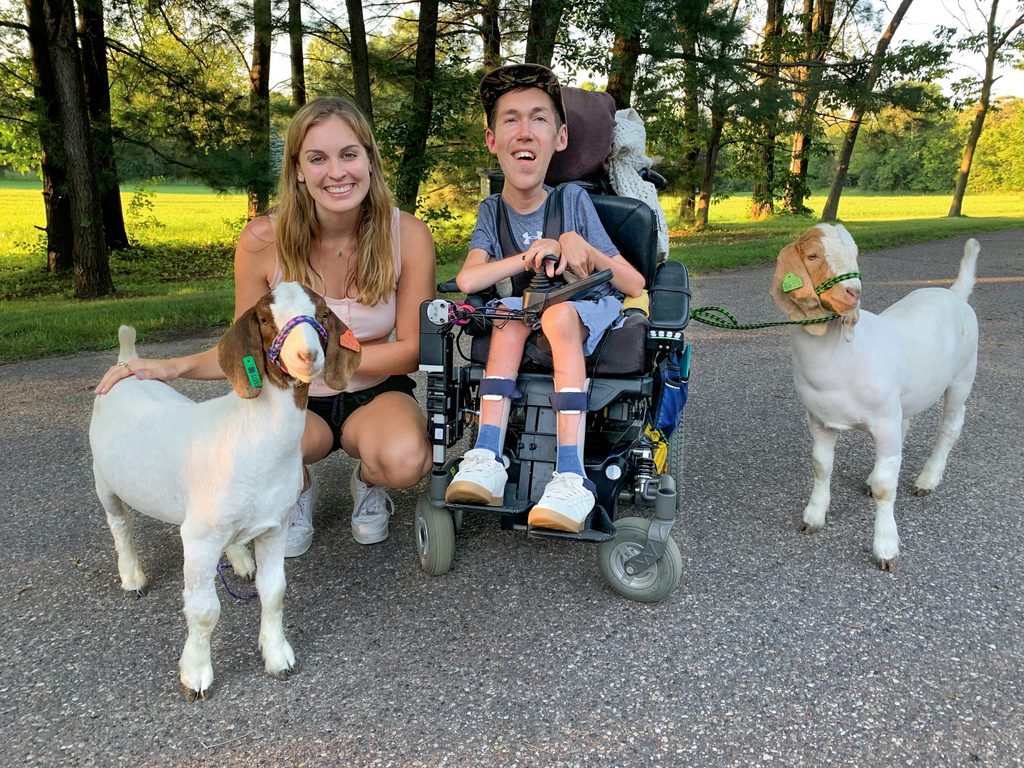 ---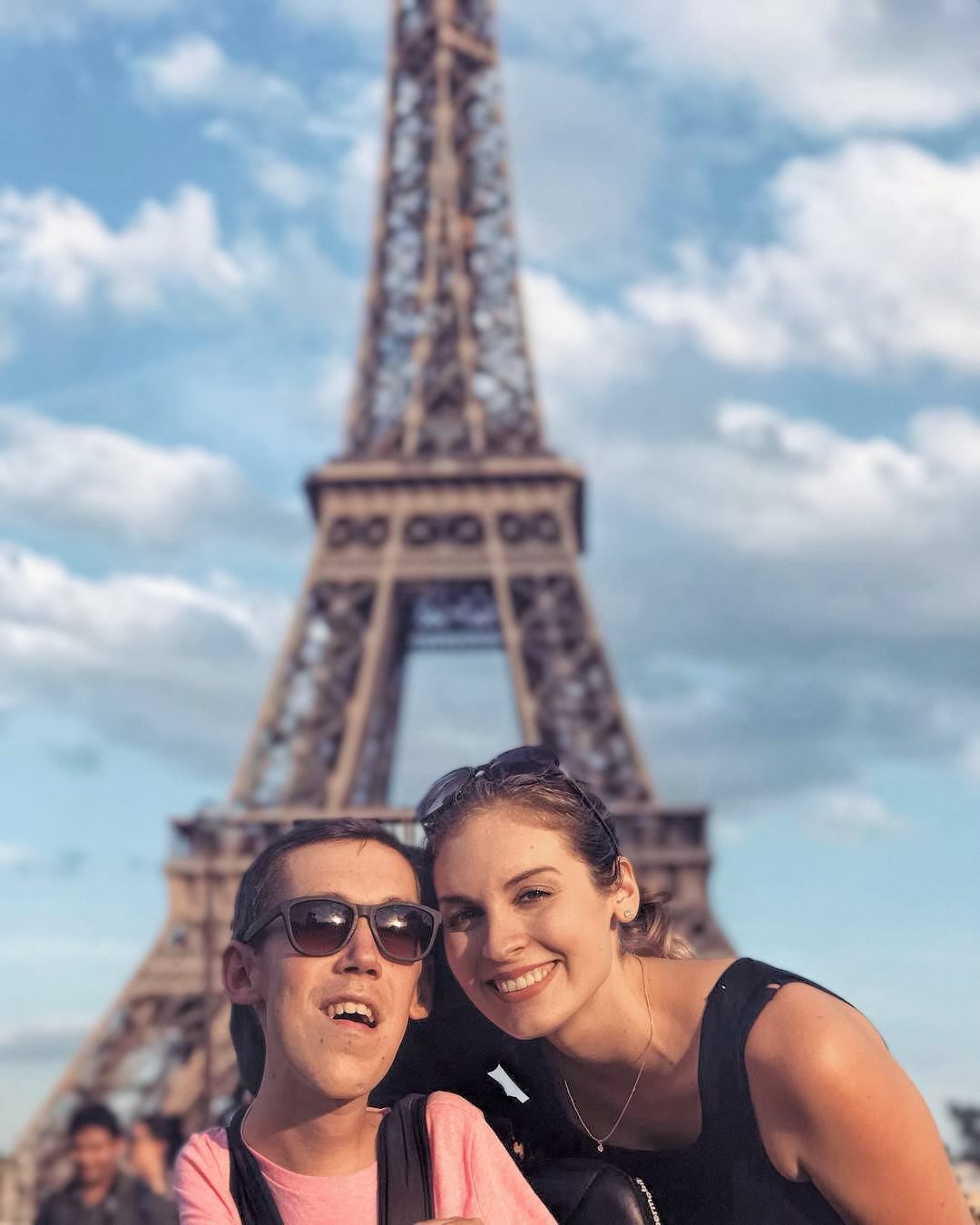 During her first year at Carleton, Hannah Aylward '19 lived on fourth Myers. The climb to her room didn't bother her much until she started dating a guy who used a wheelchair. The building's elevator, she realized, only went to the third floor. "From then on, I started taking note of accessibility at Carleton," she says.
The relationship began after Aylward watched a short documentary (produced by actor Rainn Wilson) about Shane Burcaw, who has spinal muscular atrophy, a disease that slowed his growth and resulted in an average adult-sized head, but a child-sized torso and limbs. Impressed by Burcaw's positive attitude and sense of humor despite his physical condition (he has used a wheelchair since age two), Aylward took a closer look at his website, Laughing at My Nightmare, and ultimately sent him an email. In closing, she wrote: "P.S. I think you're cute."
An online romance ensued and in 2017 — after a number of visits and a monthlong road trip — Burcaw left his home in Pennsylvania to live with Aylward in Minnesota. She took on the responsibility, previously assumed by Burcaw's parents, of assisting him with dressing, brushing his teeth, and other everyday activities. She's more than a caretaker, though: the couple recently announced their engagement on their video blog, Squirmy and Grubs (their pet names for each other). The wedding is scheduled for September.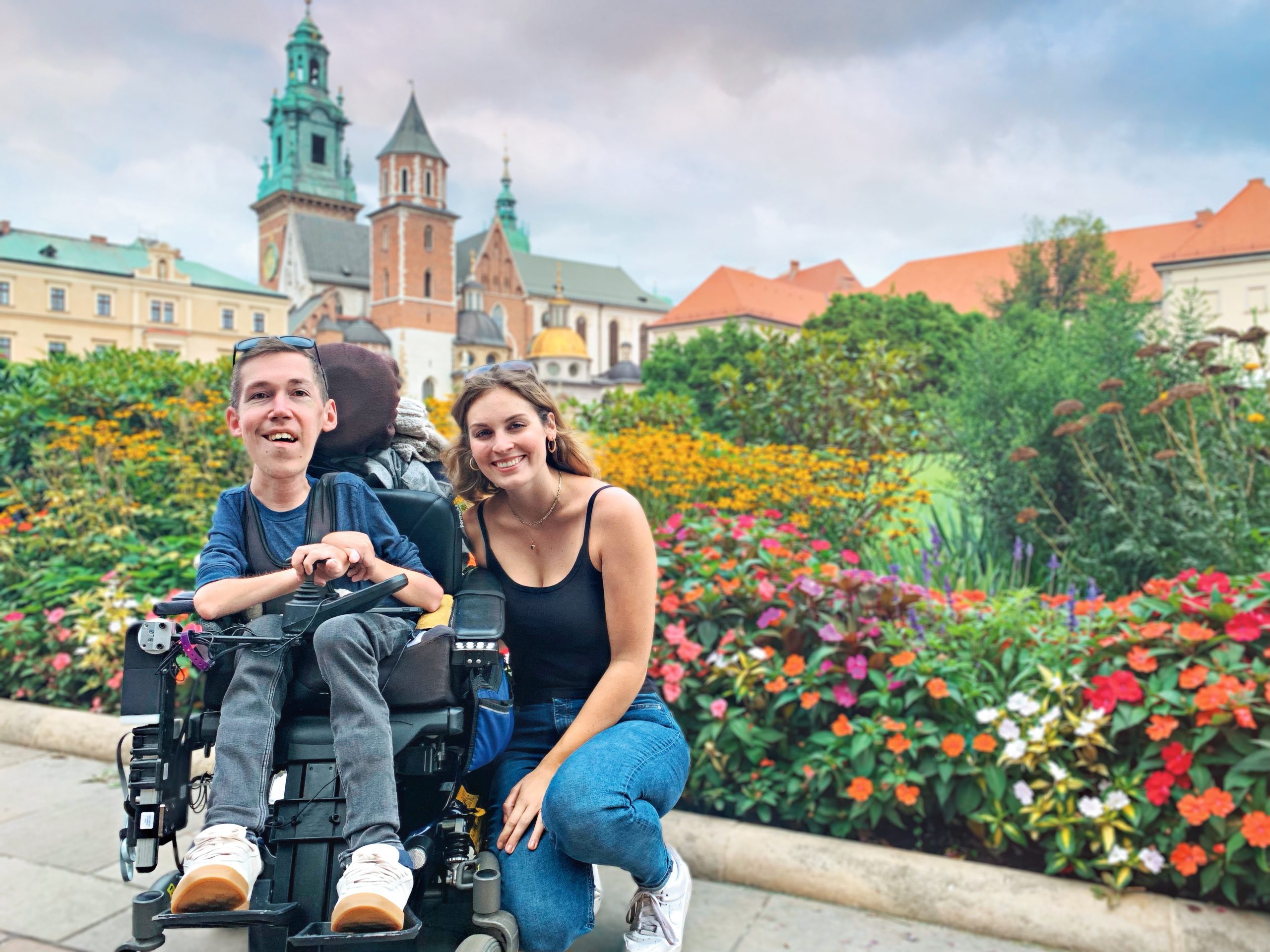 "The reaction to our engagement on YouTube has been overwhelming," Aylward says. "So many people have been really excited for us. Interabled couples don't usually have a lot of visibility."
Aylward and Burcaw started their blog in 2018, on another cross-country trip. Initially, the posts were meant for family and friends and centered on the couple's adventures in California and the challenges of getting a wheelchair on an airplane. But after they appeared on a YouTube channel aimed at kids with disabilities, traffic to Squirmy and Grubs soared. The posts — about everything from shopping for a wedding dress to declining an invitation to appear on Dr. Phil — can attract upwards of 100,000 views. The reactions are generally positive, filled with heart emojis and comments like "They teach me humility and love" and "I truly admire you both."
"Our goal is to correct misperceptions about living with a disability," says Burcaw, who is 27. "We get messages every day from people with various disabilities living all over the world who thank us for our advocacy."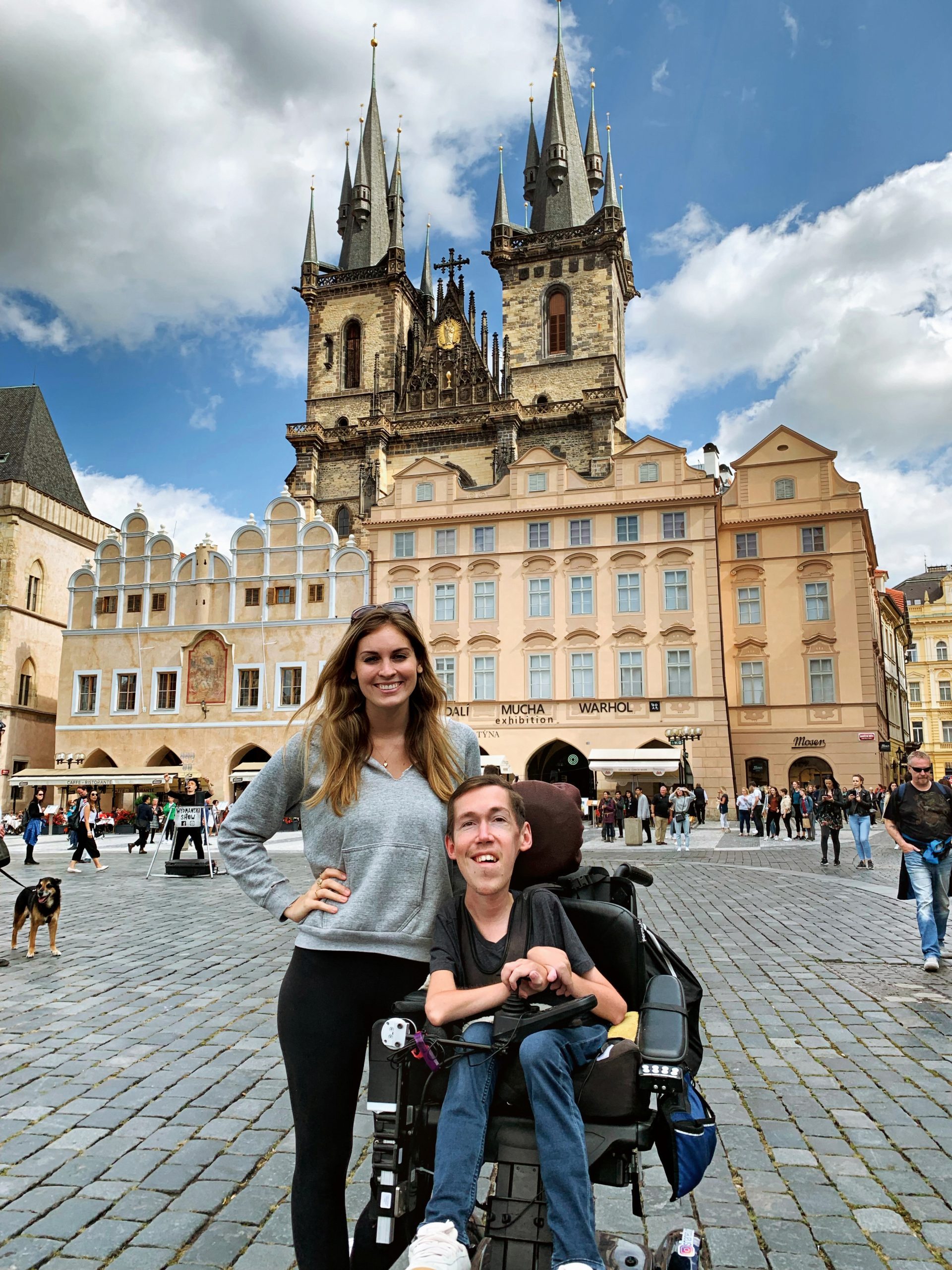 The couple recently inked a deal for a book about their experiences as an interabled couple. To augment the project, Aylward hopes to include some of the findings from her Carleton senior comps project: as a sociology and anthropology major, she interviewed 40 people with physical disabilities about their public interactions with able-bodied strangers.
Not everyone reacts positively to Aylward and Burcaw, of course. They've gotten strange looks in public and dealt with plenty of online trolls. "One of our favorite things is when people who watch our videos change their minds," Aylward says. "One person repeatedly wrote comments like "Who would believe that this girl is actually dating that hideous thing?" A few weeks later, the person showed up again and wrote, "After watching more of your videos, I realize how closed-minded I was."
"That feels good."
---