Pete Sickle '89, CEO of Israel's first professional rugby team, embodies the sport's governing principles.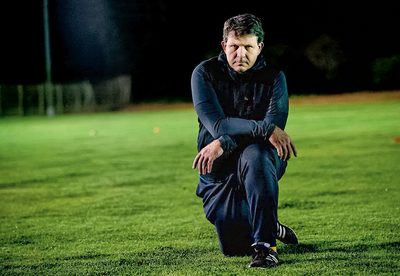 Look up Pete Sickle '89 on LinkedIn and you'll find a quote from the late Austro-Hungarian lawyer, playwright, and father of modern political Zionism, Theodor Herzl: "If you will it, it is no dream."
The inspirational line encapsulates Sickle's worldview, and could also serve as unofficial slogan for Israel's first professional rugby team, the Tel Aviv Heat, which he cofounded in 2020. Against all odds and expectations, the squad—which got off to a fiery start with surprise upsets over some of the world's best teams from England, Russia, and Portugal—has mauled, rucked, and scrummed its way to surprising success.
The Heat plays in the Rugby Europe Super Cup league formed with teams from nations not in the sport's premier league. When it opened its ranks to wild-card candidates, Sickle created a last-minute business plan, and the Heat got the nod. Within a few months, the organization went from existing only as a PowerPoint presentation to fundraising, picking a name and logo, and recruiting players. "I was lucky enough to be in the right place at the right time," says Sickle, who currently serves as the team's CEO.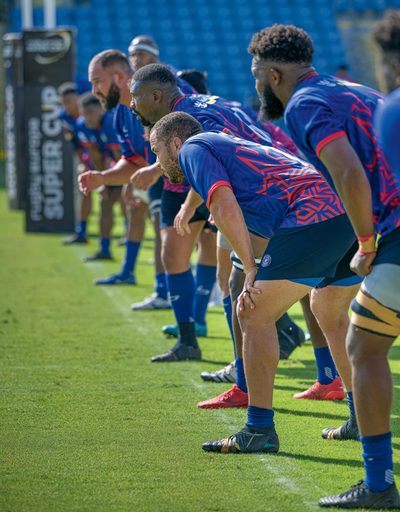 In December, the Heat played in the Rugby Europe Super Cup Final in Tbilisi, Georgia, against the hometown Black Lion. Down 22-3 at the end of the first half, the Heat surged back but lost 29-17. "We had the talent to win gold but didn't put together a strong 80 minutes of consistent play.
It was a magical season," Sickle says with pride. The former American Studies major credits his "servant leadership" management style for helping his players excel.
"I rode the bus with players. I folded their laundry in a hotel in Moscow. All along the way I asked them how things were going," he says. "I thanked them for taking the leap of faith to join us. My job was to create an environment in which they could succeed. We dreamed it, and we found a way."
Most of the Heat's players hail from Fiji, Namibia, Ireland, and South Africa. They met only days before their first match. Only about 20 percent of the team are from Israel, where the sport's popularity lags behind soccer. (With 877 million followers, rugby ranks in the world's top 10 sports, according to World Rugby Media, and the Rugby World Cup, a competition between teams in its top league, ranks as the third most popular sporting event behind soccer's World Cup and the Summer Olympics.)
"In some ways we're a microcosm of Israel. Our team has people who've come from different lands with a common dream. We're an example of how Israel—the 'start-up' nation—combines vision and entrepreneurship to maximize opportunities to create value," says Sickle, the former senior director of DEEP, a start-up Israeli artificial-intelligence company. His long-term goal, besides winning the championship next year, is introducing rugby in schools and making Israel an Olympic competitor in rugby.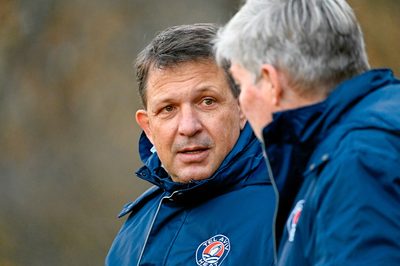 "There are three things I admire about Pete. He puts people in the right positions, and he's humble and innovative," says Dallen Stanford, an international broadcaster for World Rugby, the sport's governing body. Sickle's wife is an Israeli, and they have lived in her home country for the past 15 years. He brings the Heat a powerhouse background. Besides being the former assistant coach of Israel's national team, he coached rugby teams at Harvard, Dartmouth, and Middlebury.
What's more, Sickle is no stranger to international rivalries and competition. He earned a masters in public policy at Harvard's Kennedy School, a second masters in international security from Georgetown's School of Foreign Service, and did further graduate work at George Washington University in international relations. Having taught as an adjunct professor, he planned to be a professor, but a passion for tackling triumphed over textbooks.
The sports executive's rugby career began in high school in Los Angeles when his football coach, who had developed a love for rugby in New Zealand, played a "Jedi mind trick" on his team, telling them "If you guys were really tough, you'd play rugby." At Carleton he excelled during two seasons as a forward, a position similar to a linebacker or tight end in American football, and that required him "to get into big collisions but also get around the field quickly."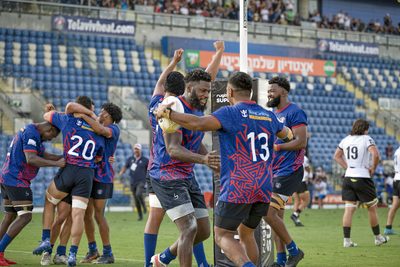 "What Pete has done with the Heat is spectacular," says former Carleton coach Duane Schrader '76, who fielded men's and women's teams from 1985 to 2000. "It gives me a lot of satisfaction that he had such a good experience with rugby at Carleton that he continued with the sport."
Both men serve on the board of Friends of Carleton Rugby. The nonprofit, which is devoted to fundraising and raising the quality of Carleton's teams, got its start following a 2018 all-class reunion that attracted 250 former male and female players.
Rugby fits well with Carleton's culture, according to Sickle, because the school wants its students to think for themselves. Unlike in many other team sports, rugby coaches never call plays from the sidelines. "In rugby you empower your team's leaders to make difficult decisions," says Sickle. "Carleton's not a place where a coach can say, 'Do this because I told you so.' If he's unwilling to have a Socratic exchange, he's not going to last long."
Rugby—a sport for ruffians played by gentleman, as an old saying goes—was invented in 1823 at a British prep school. It spread to the U.S. where it evolved into football. Like soccer and basketball, rugby has more fluid action than its American cousin. Play continues after each tackle. Dangerous takedowns are penalized. Forward passing and blocking are illegal.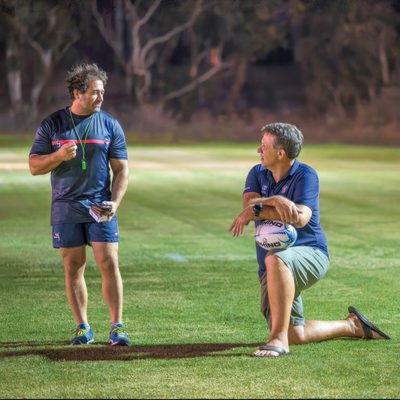 "Rugby has an origin of true sportsmanship," says Sickle. "It's about the journey, the experience, and respect, integrity, discipline, and community. Whatever happens on the field stays on the field. Being a true gentleman is baked into the sport."
Some of his oldest friends are foes he lined up against, and he admits that "when I was playing, the real kicker for me was what's called 'the third half ' after the game when you share a meal and if you're old enough, a beer."
Though Sickle was captain of Carleton's baseball team, he reveled in rugby's seamless play and "very cerebral" nature, which, according to him, blends elements of triathlon, wrestling, and chess. "I got into a state of flow that didn't happen in other sports," he says.
Rugby Rules!
Think of rugby as American football's more gentlemanly older brother. Both sports trace their origin to 1823 at the Rugby School, an English prep school. (Legend has it a player picked up a soccer ball during a game and ran with it.)
Despite its rowdy reputation, rugby remains true to its upper crust origins, according to Pete Sickle, CEO of the Tel Aviv Heat. "Try your hardest and never play dirty. Of course, it's a physical game, but it's never meant to be a violent game," he says. "Rugby's values are not kill, kill, kill. When the whistle blows, you show respect to your opponents."
Both games are played on fields of similar size. Points in rugby are scored by either carrying the oval-shaped ball across the goal line or kicking it through uprights. Here are some key differences between the two sports, according to Sickle:
Equipment: No pads are allowed in rugby, only mouthguards. Some players wear soft helmets called scrum caps to prevent cuts and cauliflower ears.
Positions: Each side has 15 players—eight bigger, more powerful forwards and seven faster backs. Everyone plays offense and defense and knows how to tackle and pass and run with the ball.
Passing: No forward passes are allowed.
Possession: There are no "downs." A tackled ball carrier must release the ball. Think of it as a mandatory controlled fumble. Both sides then scramble for the ball.
Obstruction: A ball carrier's teammates cannot block opponents. Obstructing defenders is a penalty.
Decision making: The captain and players on the field make all tactical decisions without input from coaches. At the highest levels of rugby, the coach sits in the stands and sees the players at halftime or after the game. "You have to empower your players, especially your leaders, to make difficult decisions," Sickle says.