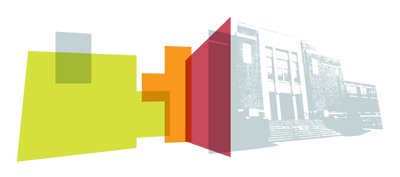 When the Weitz Center for Creativity opened its doors in fall 2011, its expansive walls were blank and state-of-the art classrooms and performance spaces silent. In no time, however, the building became a go-to site for novel art exhibits, globe-trotting cinema, provocative performances, and wide-ranging musical exploration.
Over the past decade, various departments located in the facility hosted movie mogul and producer James Schamus P '14, who previewed Tinker Tailor Soldier Spy; the experimental dance troupe Troika Ranch, which worked with students, motion sensors, and interactive projections to create a high-tech spectacle; multidisciplinary Pakistani artist Shahzia Sikander, who produced a stunning video installation in the Center's Hamlin Creative Space; and Sonah Jobarteh, a virtuoso kora player from West Africa who had audience members at Kracum Performance Hall dancing on stage.
And these are just a few of the innumerable highlights. "We've had performances happen all over the building — even a dance performance in an elevator," says Carleton's director of the arts Steve Richardson '86.
In the midst of the pandemic, the Weitz Center's public spaces went dark. As a result, Richardson says, there will be opportunities to reintroduce the Carleton community and area residents to the structure's aesthetic appeal and educational potential as public spaces continue to repopulate. "This building is woven into the fabric of the college," says Richardson. "People collaborate in ways we didn't really anticipate. That mix is an important piece of this place."