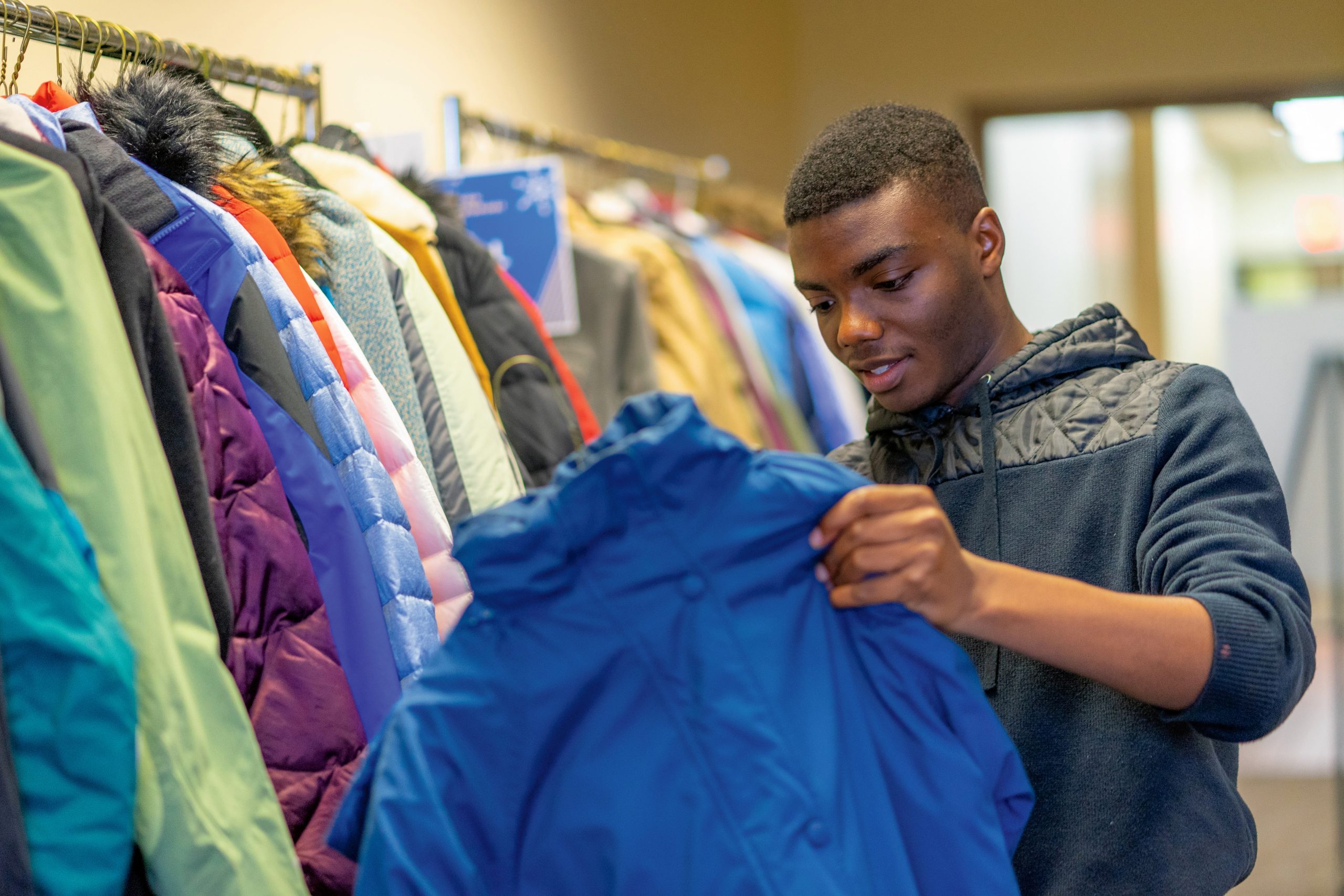 Midwesterners generally know what's needed, sartorially speaking, to get through winter: you layer up with a heavy coat, mittens, a hat, ear muffs, thermal underwear, wool socks, boots, and perhaps even snow pants — just to survive a quick trip across the Bald Spot.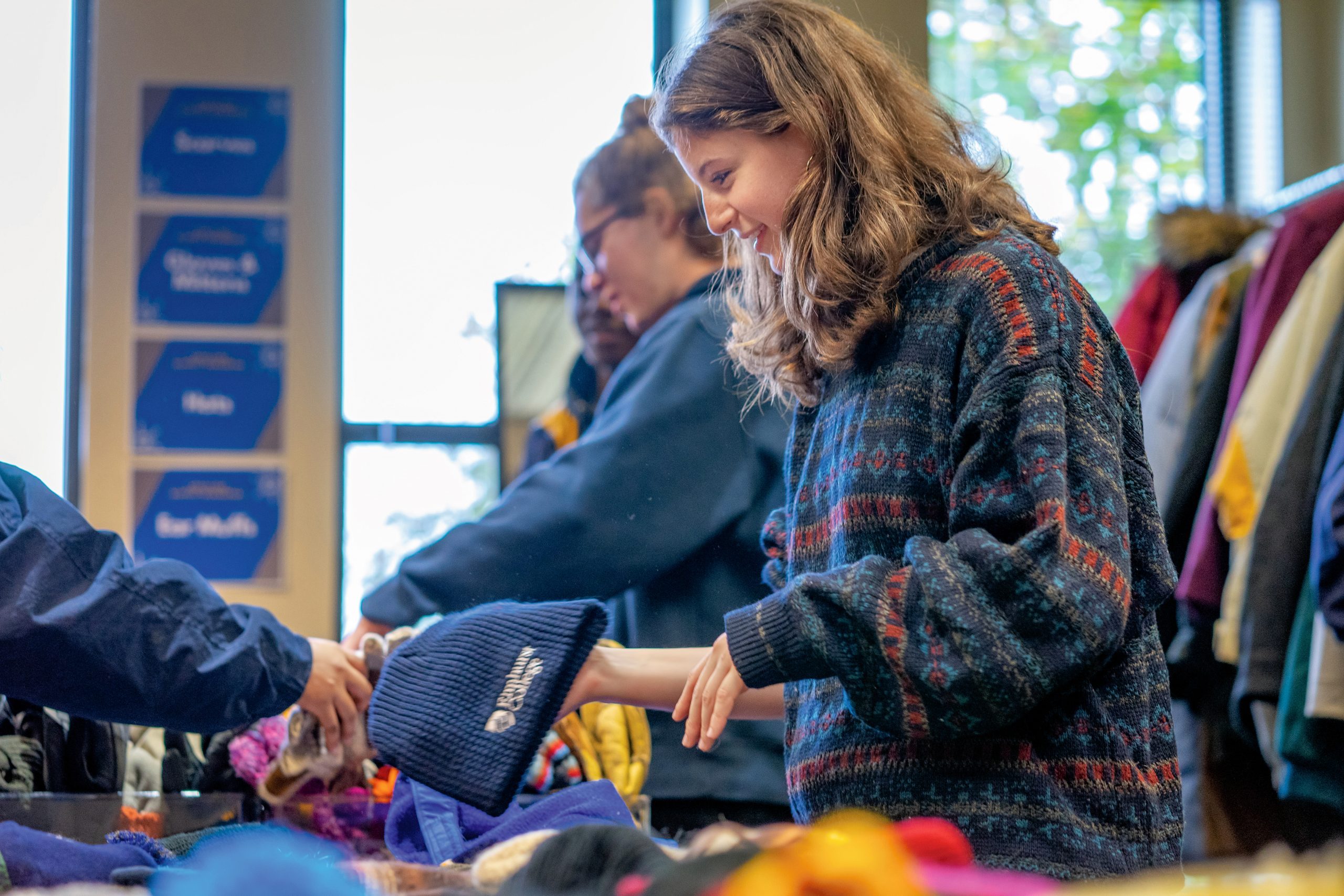 But students who grew up in, say, Miami or Mozambique may find themselves unprepared when the snow starts to pile up and the temperatures plunge. In an effort to provide the necessary gear and garb, the dean of students' office organized Winter Wardrobe, a clothing drive for which faculty and staff members, students, and parents were asked to provide gently used items.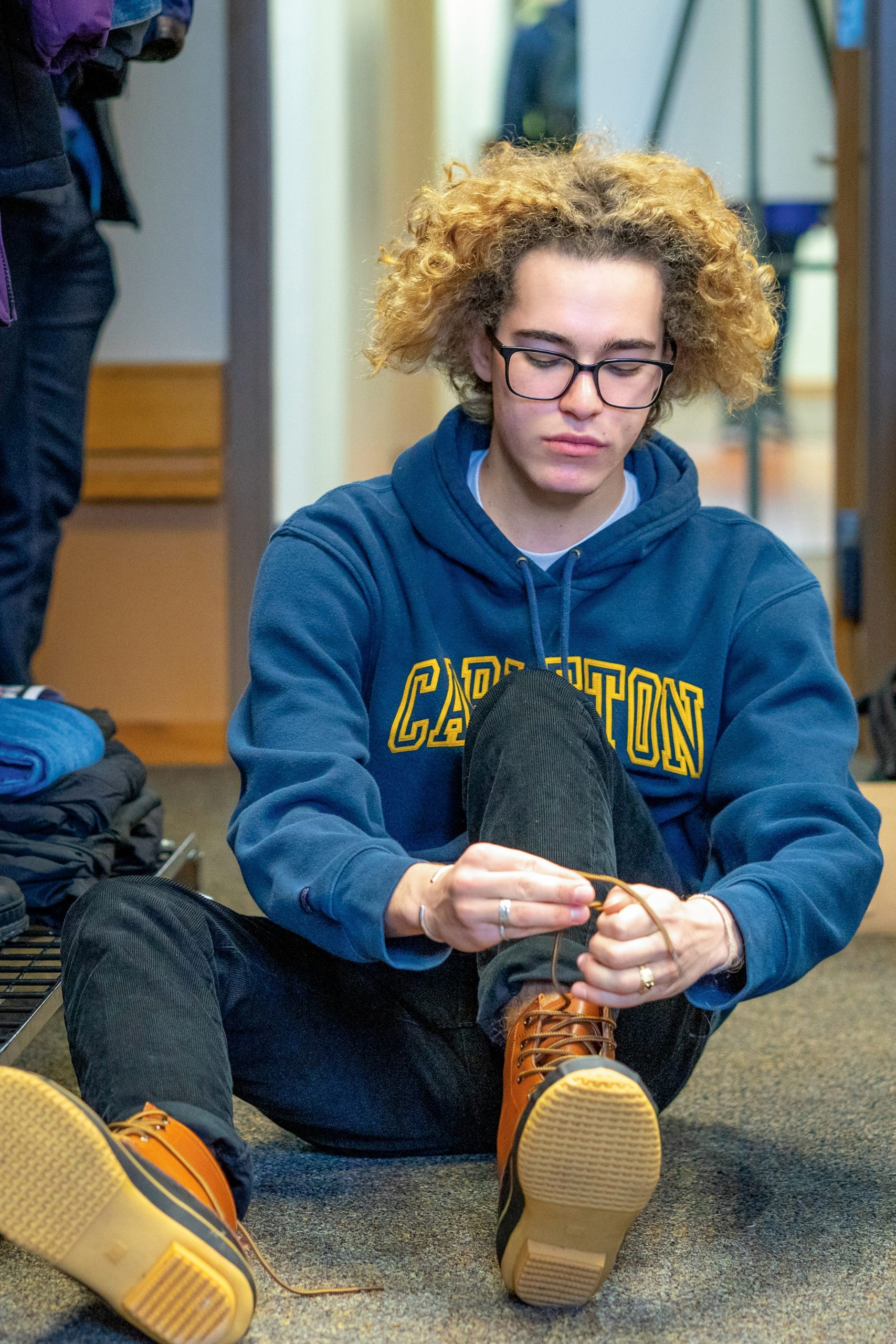 "We got a ton of hats and gloves and scarves, as well as some funky letter jackets and a coat with fun oral patterns," says Alessa Strelecki, a Carleton staffer who handled logistics and publicity. "Some people even donated new things, shipped directly from Lands' End."
More than 500 items were laid out in Sayles-Hill, and students were invited via email and campus fliers to take a look. "We didn't monitor who took things," Strelecki says. "It was based on a 'take what you need' approach." Over the course of a week, most of the items were claimed—a success that had organizers contemplating a second drive in January for students who were off campus in the fall.