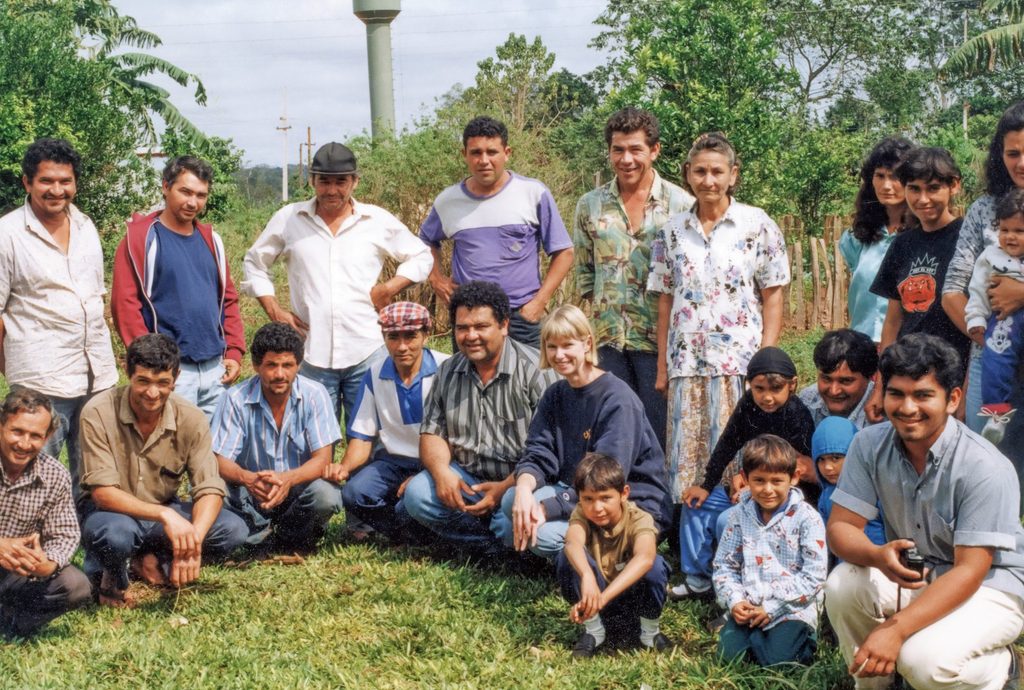 Twelve years is a long run for anyone in senior leadership, says Beverly Nagel '75. Yet she served Carleton as dean of the college and chief academic officer since 2009 because, well…there was always another compelling challenge awaiting her collaborative approach. "There were exciting initiatives, like building global engagement and overseeing external grants that supported things like visual learning and communication in the classroom — those things moved the college forward," says Nagel, who is also the Winifred and Atherton Bean Professor of Sociology, Science, Technology, and Society. "Our faculty members have fabulous ideas and I wanted to support those ideas and initiatives."
Nagel retired from her administrative post in June and now, before leaving her teaching position in December 2022, she intends to complete a sabbatical awarded several years ago. Assuming pandemic-related restrictions lift in the coming months, she will travel to Paraguay to finish research for a book on environmental and social changes in the region.
The Voice spoke with Nagel about her pending project and her tenure in Laird.
What did you enjoy about being the dean of the college?
In some ways, it resembled the kind of consulting work I had done in Paraguay over the years, working with small communities and NGOs to help them uncover their aspirations and help them realize their goals.
If you could time-travel back to 2009, what advice would you give yourself?
The toughest part of the job is dealing with thorny personnel issues and conflicts that can arise. I could've used some intensive courses in managing things like that.
What got you interested in Paraguay?
When I was a senior in high school, I became good friends with an exchange student from Paraguay and as an undergraduate, I took a term off from Carleton and visited her. I began to learn about the country and the processes that were underway in this region as it transformed politically, economically, and socially.
What's the focus of your book?
It's focused on the transformation of a once-forested region into a soybean-farming area. There are communities that are struggling to survive — and they will persist or vanish based on the choices they make. What's sustainable economically, environmentally, politically? Much has changed in the 12 years since I was there, and I know that the rural region I'm focused on — near Brazil — has been heavily affected by the pandemic.