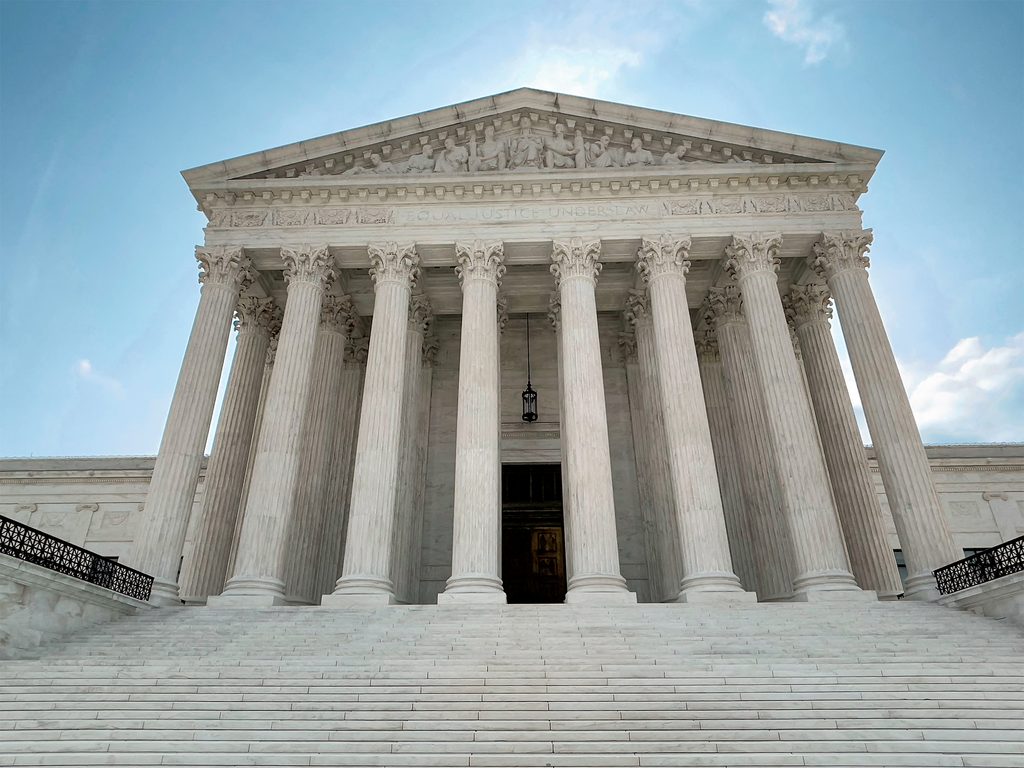 A pending Supreme Court decision could upend decades of precedent and make it more difficult for colleges to ensure a holistic admissions process.
For those who dutifully follow the Supreme Court of the United States (SCOTUS), its June decision to eliminate the constitutional right to abortion seemed inevitable, the prophesied consequence of a newly cemented majority. Among more casual observers, though, the word and spirit of Dobbs v. Jackson—which was the domestic story of the summer—announced an extraordinary ideological swing that, barring unforeseen changes to the court's relatively youthful membership, could result in an extended era of legal upheaval.
As a result, since SCOTUS assembled in October for its 2022–23 term, reporters and analysts of every political stripe have gobbled up more airtime than usual analyzing the court's docket, which raises seminal, some-thought-settled questions involving the ballot box, the environment, and the bedroom.
Affirmative action is also on the table, and stories scrutinizing the subject peaked on October 31, when the justices heard oral arguments in two related cases challenging the use of race-based admissions at institutions of higher learning, Students for Fair Admissions (SFFA) v. Harvard College and SFFA v. University of North Carolina (UNC). (While the court originally planned to take up the cases simultaneously, there were two separate hearings because Biden appointee Justice Ketanji Brown Jackson, a Harvard grad, recused herself from arguments involving her alma mater.)
The dispute began in 2014, when SFFA—a group founded by American Enterprise Institute fellow Edward Blum—sued Harvard for favoring Black and Hispanic students over Asian American students; a "strategic reversal of past affirmative action lawsuits," the New York Times observed at the time, "in which the plaintiff complained that white students had been treated unfairly." Concurrently, Blum marshalled many of the same arguments (including accusations of Asian American discrimination) in a suit filed on behalf of a white applicant who failed to make the cut at UNC.
In both complaints, the plaintiffs contend that by giving "substantial preferences" to some minorities, the schools are violating the 14th Amendment's Equal Protection Clause and Title IV of the Civil Rights Act of 1964. In essence, they argue, the only way to combat prejudice and ensure that no one be given an unfair edge in competitive situations is to be colorblind.
Harvard and UNC prevailed in the lower courts by arguing that considering an applicant's race along with a host of other factors has been constitutional for more than 40 years, that achieving student body diversity is a compelling state interest, and that the judiciary has long given limited deference to educational institutions regarding the ways in which diversity impacts their overall mission.
Carleton president emeritus and political science professor Steve Poskanzer estimates that "something like 90 percent" of colleges in the country admit more than 50 percent of their applicants and many accept nearly everyone. "So, we're talking about 100 or so schools that consider race holistically in their admission decisions. But they receive a disproportionate amount of attention in the realm of college admissions because they happen to be the most selective schools," he says.
"Increasing diversity is a way of trying to create a community that gives every student the opportunity to feel part of both an identity and the larger community."
—Alison Byerly
On August 1, as Carleton President Alison Byerly notes in her most recent column for the Voice, 33 of the nation's most competitive private, residential colleges—including both liberal arts schools in Northfield—filed an amicus curiae brief with SCOTUS in support of Harvard, UNC, and "race conscious" admissions processes. Their unifying concern being that the Roberts Court will deliver a wide-ranging, landmark ruling that could put Black enrollments in particular back 60 years, before the advent of minority recruitment.
"Research has shown that the elimination of race conscious admissions policies at highly selective institutions would have a drastic resegregating impact," reads the amicus brief. "Black enrollment would likely decline between 50 percent and 70 percent; the probability of Black applicants receiving offers of admission would drop to half that of white students; and the percentage of Black students matriculating would drop from roughly 7.1 percent of the student body to 2.1 percent.
"Institutions located in rural, homogeneous areas (such as Bates, Carleton, Hamilton, and Middlebury colleges) would likely default to racially uniform classes resembling their surroundings," the brief concludes.
These sorts of numbers are particularly concerning in the historical moment, as schools of all sizes are working to better meet the long-ignored needs of BIPOC community members. "We learned in the IDE process that it's very hard for students if the numbers of a particular group are so small that they feel hyper-visible on campus," Byerly says. "We know it's beneficial to all students if as many different demographic groups as possible feel that they are part of a cohort, instead of feeling as though one or a just a few people somehow uniquely represent a particular group.
"That's an important reason why increasing diversity is not just some sort of abstract statistical game. It's a way of trying to create a community that has a level of proportionality; one that gives every student the opportunity to feel part of both an identity and the larger community."
This fall term, Poskanzer is teaching "Legal Issues in Higher Education" at Carleton. While prepping over the summer, he decided his students would participate in a mock argument of the Harvard and UNC Supreme Court cases, with a different group representing the plaintiffs, the SFFA, and the judges.
He knew the likely line of precedent at play in the exercise would include California v. Bakke (1978), in which SCOTUS ruled that while racial quotas are impermissible, college admissions officers can include race as one of several factors; Gratz v. Bollinger (2003), a 6–3 decision concluding that a predetermined point system awarding minority undergraduate applicants to the University of Michigan was unconstitutional because, much like a quota, it failed to allow for individual difference; and Grutter v. Bollinger (2003), an opinion handed down the same day as Gratz that reaffirmed Bakke by concluding that the University of Michigan's law school's consideration of an applicant's race did not violate the Equal Protection clause because other factors were considered on an individual basis. The court also concluded in Grutter that the law school had established a "compelling interest in obtaining the educational benefits that come from a diverse student body." (Lee Bollinger, the defendant in both Grutter and Gratz, was the University of Michigan's president at the time.)
The particularities at play in all these cases and the attendant opinions could cram a class syllabus, and then some. In SFFA v Harvard and SFFA v UNC, for instance, the defendants lean into the compelling state interest confirmed in Grutter, which SFAA believes "was wrong the day it was decided." Gratz comes into play because it says that race-based admissions must be narrowly tailored (a standard to which UNC and Harvard argue they comply), and SFFA believes that the plaintiffs see race not as a "factor of a factor of a factor" but "an anvil on the scale that dominates the entire process."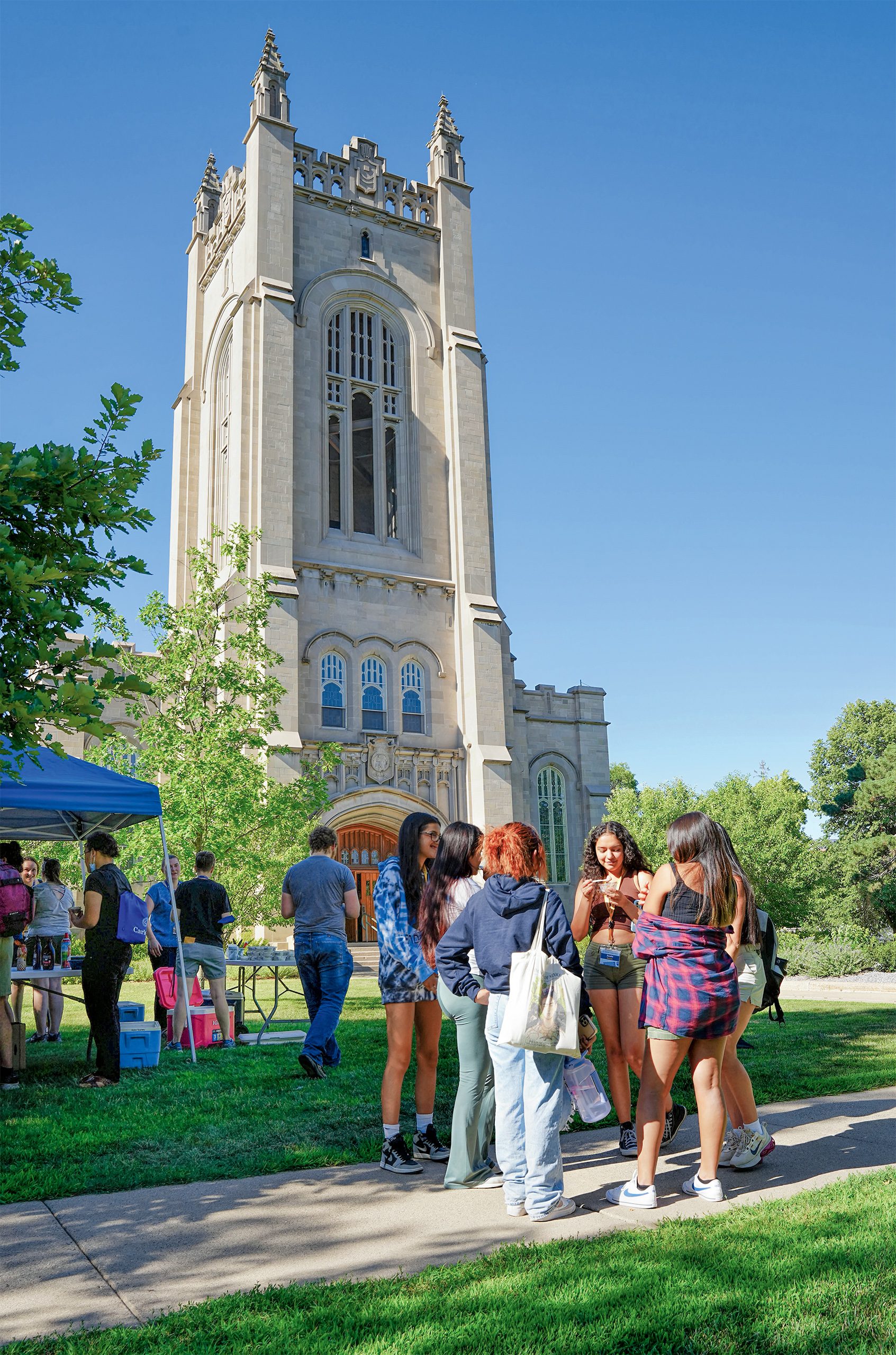 Art Rodriguez '96, vice president and dean of admissions and financial aid at Carleton, stresses that—like the decision makers at Harvard and UNC purport to do—his staff engages in a holistic, race-conscious review of prospective students, which involves a consideration of everything from home life to extracurricular activities to peer pressures and performance.
"I think those who don't support affirmative action are concerned that a significant benefit is bestowed upon some students and not others," Rodriguez says. "But I would argue that through the admissions process we are trying to understand every student's experience and have the context of how their life has been shaped by their home, school, and community. Having full knowledge of an applicant's life story is very helpful in understanding a student's potential and possible contributions to our community."
Some 60 additional amicus briefs were filed on behalf of Harvard and UNC by a broad coalition of interested parties, including dozens of public and religious universities, 35 former military leaders, a host of civil rights groups, and 70 of the world's largest corporations, including Apple, Google, Shell, and American Express. The consensus: diversity in higher education enhances critical thinking, bolsters interpersonal skills, and encourages cultural engagement and a concern for the public good.
Still, on college campuses it's hard to find a legal or political scholar who doesn't think SFFA will prevail. The only open question seems to involve the scope of the decision, which is expected by spring.
Byerly and Rodriguez say that Carleton is closely tracking the case's progress and will continue to explore alternative ways to diversify its student community. These approaches might include continued focus on the many pieces of information already available concerning students' lives and backgrounds, such as socioeconomic status, and collaborating in more imaginative ways with teachers, counselors, and others in the pipeline between secondary education and the college. If the majority opinion is broad enough, though, almost any remedy could embolden actors like Blum to pursue additional complaints.
"Fundamentally, this is part of a much larger debate about the role of race in American society, and how we should take race into account and try to achieve the aspirational value of the 14th Amendment to provide equal protection under the law to all citizens," says Poskanzer. "If Harvard loses, they'll change their admission process. If UNC loses, they'll change their admission process. And others will follow. But this debate is nowhere near over, because if you strike down the notion that diversity in education is a compelling state interest, that logic can lead you to attack many other things."