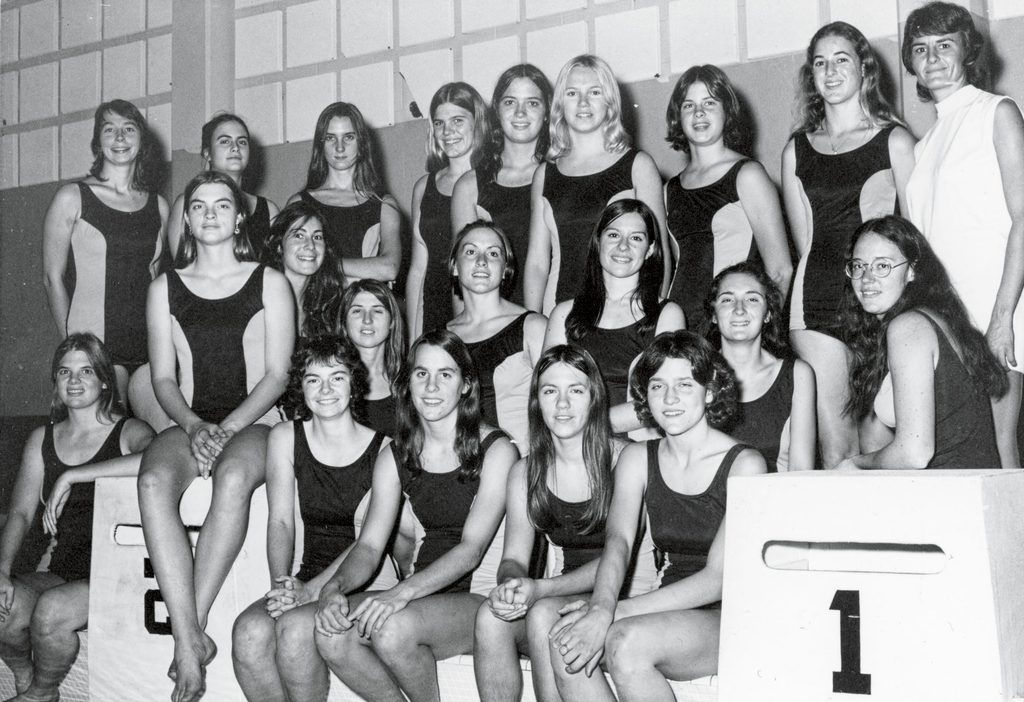 Nancy Allen Foran '71 shone on Carleton's swim team for four years, during which time she won and placed at several meets and became captain. Yet, despite these athletic achievements, she did not receive a varsity letter for nearly five decades. In fact, no women at the college were given a varsity letter until 1988.
That all changed when Foran's class got together for their 50th Reunion and Hugh Maynard '71, Pat Lane Bramley '71, and Alan Thiel '71 decided to coordinate with Carleton athletic director Gerald Young to better recognize women athletics. As of this past spring, all women athletes who participated on a varsity team before the 1988–89 academic year have been retroactively granted a varsity letter.
Also a member of the tennis team, Foran says that in her day women's athletics were "invisible" to the campus, and remembers spending way too much time during her first two years just fighting for practice time in Cowling, then known as the "women's gym." Still, she fondly recalls the camaraderie between teammates and the physical education staff, including Mylla Urban, who became the swim coach during Foran's junior year.
All of which explains why, despite its second-class status at the time, Foran still celebrates the women's athletics program as "a real anchor" that "provided a lot of friendships." She says "it feels right" that she and her peers are finally being officially recognized.