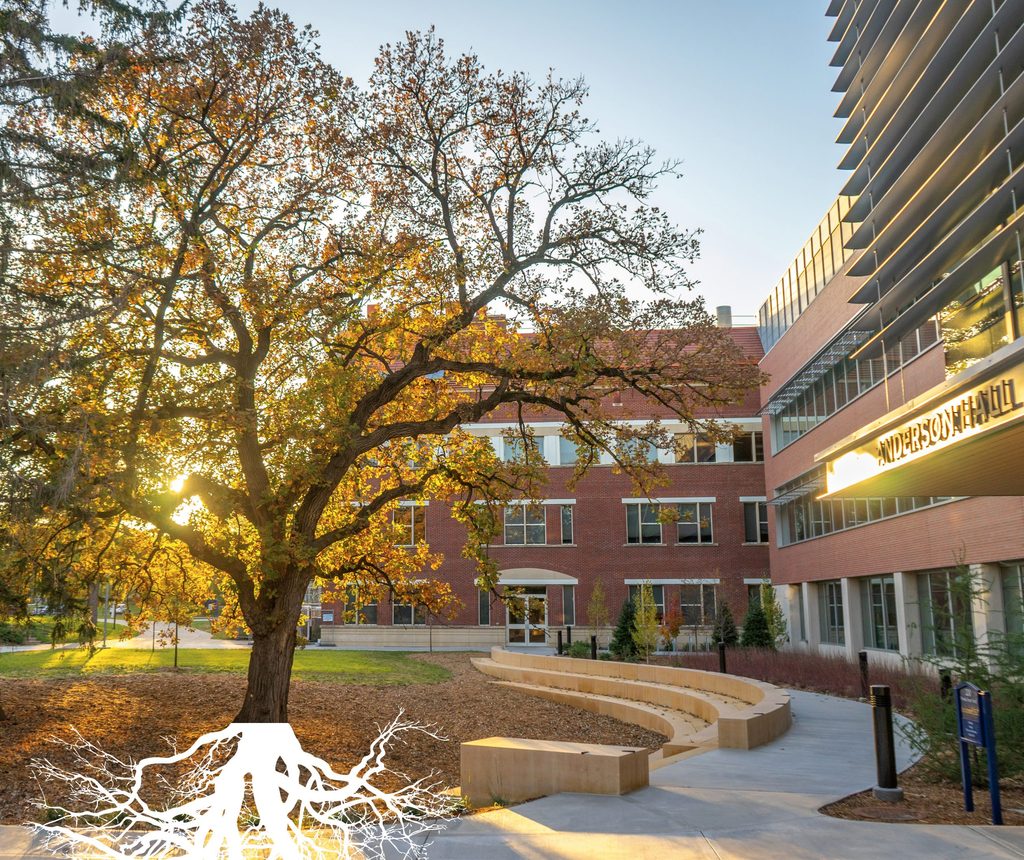 Throughout Carleton's 154-year history, caring for its trees has been a high priority. One impressive bur oak planted between Nourse and the former Mudd Hall could be as old as the college.
When construction of the new science center, Evelyn M. Anderson Hall, threatened its survival, grounds manager Jay Stadler suggested saving the tree. The oak's age and central location earned it support from the preservation committee and a decision was made to do what was necessary.
"We developed a safe zone for the tree, which our general contractor fenced off. It was a no-go area with any equipment, personnel were rarely allowed in there, and certainly no excavation, no stockpiling of any materials," says Stadler, who oversaw the project.
Stadler treated the tree with a root growth regulator to help it through the construction process. And, because not all of the trees around the building could be saved, the construction team used the felled trees to make benches for the building.
Now standing in the outdoor classroom in front of Anderson Hall, the tree frames the building and highlights its design. In the fall, its leaves glowed red and orange against the brick walls. "Over time Carleton has developed a walk-in-the-park campus — a loose array of plants and trees native to Minnesota," says Stadler. "We know that construction is bound to happen, but we need to do it in the most sustainable way because these bur oaks are irreplaceable."