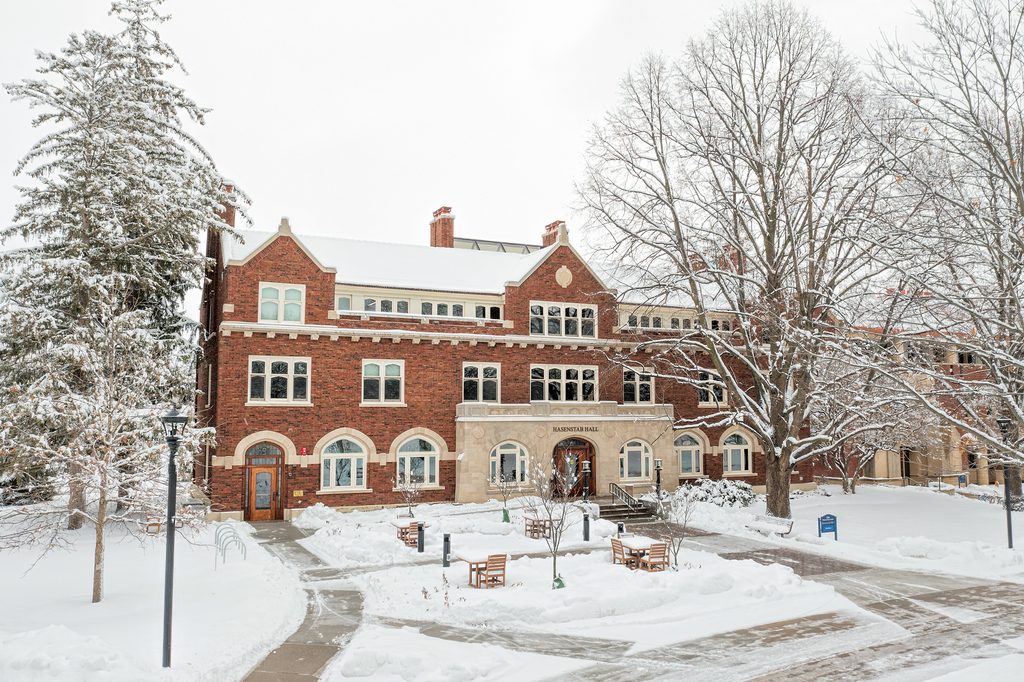 Thanks to a generous gift from Michael Hasenstab '95 and his wife, Mary Ann, Old Music Hall was refurbished and repurposed by Minnesota-based architecture firm LHB. After a top-to-bottom makeover—which includes a tech-friendly research/seminar space, a classroom named after the late Roy Grow, and a welcoming central lobby—the structure was named Hasenstab Hall and is now home to the department of political science and international relations.
"We tried to make the space as flexible as possible, in the hope of accommodating future and current innovations in the field," says political science professor Greg Marfleet, who assisted the college in identifying the department's key needs and moved into the building with his colleagues fall term.
To learn more visit go.carleton.edu/hasenstabhall.