Thursday, March 16, 2023
FROM THE PRESIDENT'S DESK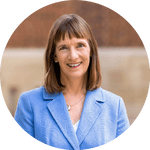 As we prepare to head into spring break, here's a brief update on where we are in our strategic planning process and what we hope to accomplish in the months ahead.
The task forces and Coordinating Committee have learned a great deal from all of the input they have gathered over the course of Winter Term. The task forces have held more than 40 sessions with students, faculty, and staff, including attending regular meetings of CSA, SAC and Forum, as well as two faculty meetings. At the recent staff quarterly meeting, we allowed time for written feedback to two prompts and received more than 150 responses. Virtual webinars with alumni and parents provided an opportunity for those groups to ask questions and share their thoughts. The notes from the breakout sessions that were part of the February Strategic Planning Retreat have now been compiled and are available on the Carleton 2033 website. READ MORE>>

LEADERSHIP NOTES
Celebrating Our Milestone and Retiring Employees
The annual Employee Recognition Celebration will be held Tuesday, April 11, from 12-1:30 p.m. in the Weitz Center. The program begins at noon in Kracum Performance Hall, with lunch to follow in the Class of 1980 Commons. Help us celebrate the contributions of Carleton College, Bon Appetit and Barnes & Noble employees who have completed 5, 10, 15, 20, 25, 30 and 35 years of service at Carleton, and honor our retiring colleagues!
Get Swag and Have Fun at Maize & Blue Daize
The Alumni Annual Fund, Parents Fund and Alumni Relations offices will host Carleton's second-annual Maize & Blue Daize celebration on campus March 30-April 5. Save the dates, brush up on your Carleton trivia, stock up on your Carleton gear and rally your Carleton crew for chances to win limited-edition prizes throughout the week!
EMPLOYEE TRANSITIONS
Welcome to Carleton!
Samantha Kuhlman, Marketing Strategist for Admissions and Financial Aid, Division of Communications
Benjamin Patterson, Enterprise Applications Support Specialist, Information Technology Services
Nathan Riel-Elness, Associate Director, Student Activities Office
Departures
David Schimke, Managing Editor, Division of Communications
Jackie Vos, Internal Communications Manager, Division of Communications
CARLS TO CELEBRATE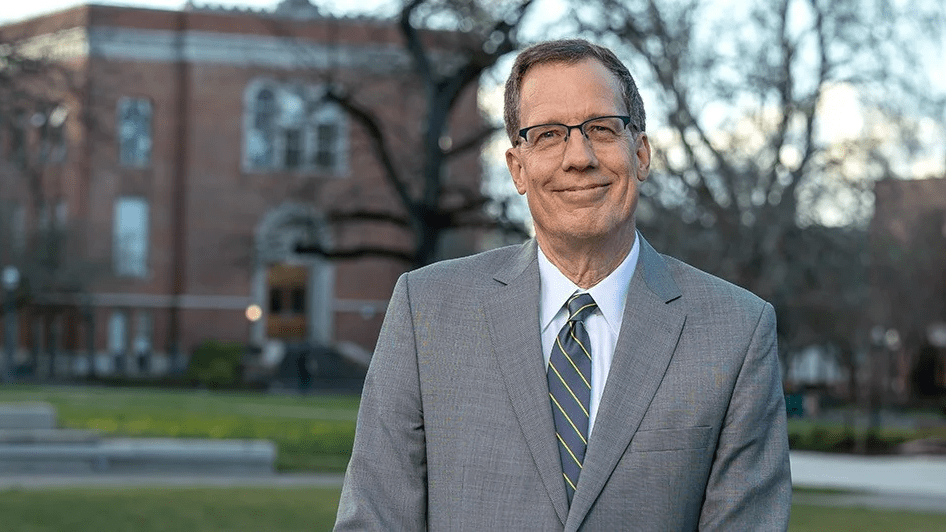 John Karl Scholz '81
Distinguished economist, professor and current provost at the University of Wisconsin-Madison John Karl Scholz '81 was named the 19th president of the University of Oregon. He begins his appointment on July 1, 2023.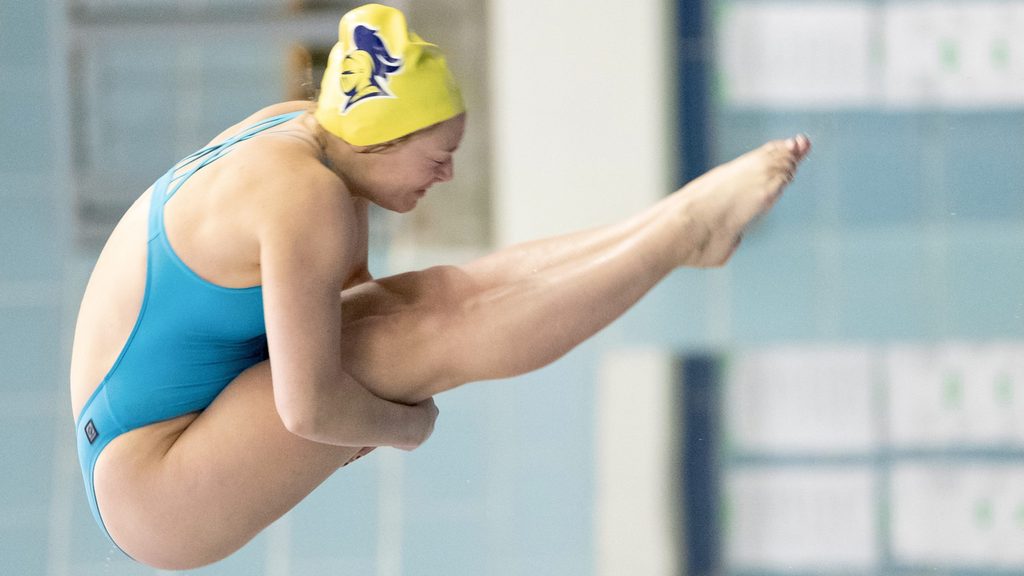 Brenna Russell '24
Brenna Russell '24 is representing Carleton at the 2023 NCAA Division III Swimming and Diving National Championships, competing in both the 1-meter and 3-meter diving events. We're rooting for you, Brenna!
Adam Loy and Jenna Korobova '21
Adam Loy, assistant professor of statistics, and co-author Jenna Korobova '21 published a paper in The R Journal titled "Bootstrapping Clustered Data in R using lmeresampler."
Louis Newman
Louis Newman, John M. and Elizabeth W. Musser professor of religious studies, emeritus, published "Thinking Critically in College: The Essential Handbook for Student Success" (Radius Book Group). The book, which grows out of his experience teaching at Carleton, is designed to help students make the transition from high school to college-level academic work.
Julia Strand
Julia Strand, associate professor and chair of psychology, was invited to join the American Psychological Association's (APA) Open Science and Methodology Expert Panel for a two-year term. This panel advises the APA Publications and Communications Board on issues related to open science, transparency and methodology in science.
Victoria Thorstensson
Victoria Thorstensson, lecturer in Russian, published a chapter titled, "Anti-Darwinism as Anti-Nihilism: The Conservative Response to Darwinism in Mikhail Katkov's 'Russian Messenger' and 'The Moscow News' and Boleskav Markevich's Pedagogical Romance 'Marina from Alyrog' (1873)" in the edited volume Reading Darwin in Imperial Russia: Literature and Ideas (Lexington Books, 2023).
MAKING HEADLINES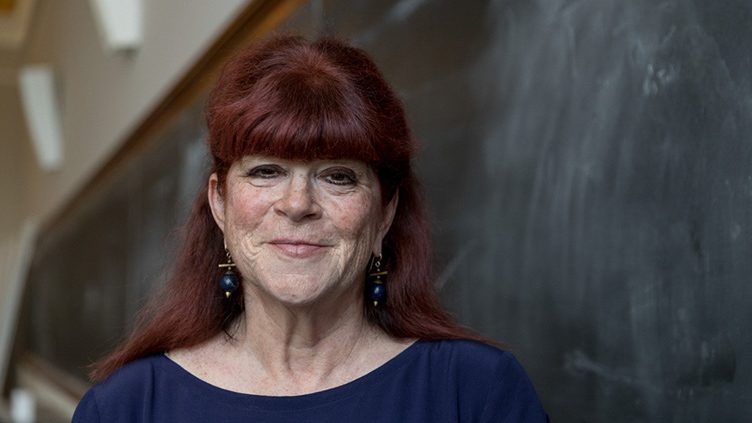 Deborah Appleman, chair and Hollis L. Caswell professor of educational studies, spoke with Diverse Issues in Higher Education about prison-imposed restrictions for those seeking education.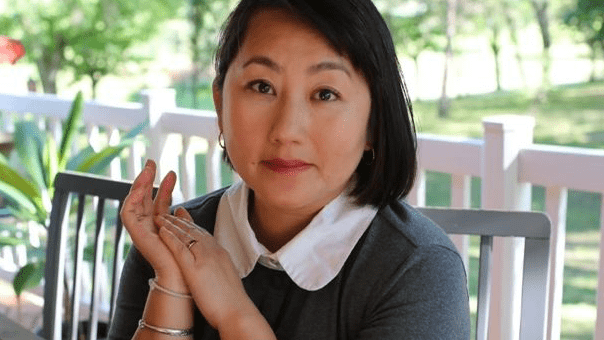 In 2016, Kao Kalia Yang '03 wrote her book, "The Song Poet: A Memoir of My Father." On March 9, that story had its debut at the Minnesota Opera. It's already making history as the first Hmong story to be adapted for the operatic stage.
HAPPENING AROUND CAMPUS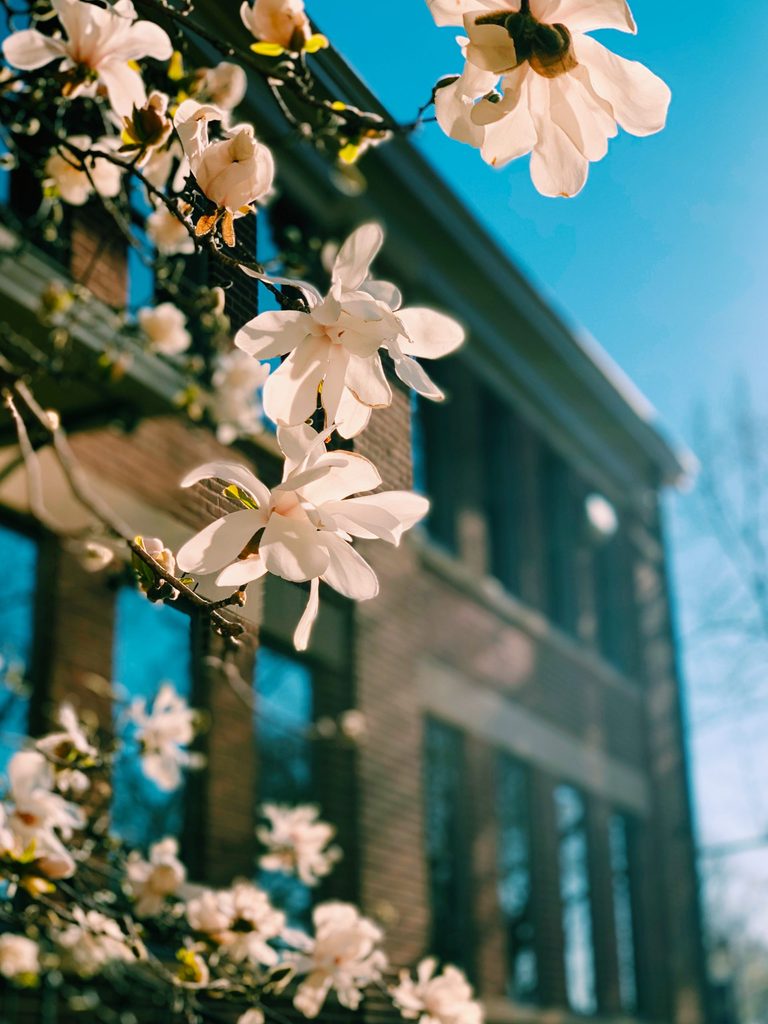 Spring Break is Here! March 16-26
Whew. You made it through another term! Enjoy this 10-day break from classes and activities, and return ready to start the last term of the academic year on Monday, March 27.
In the meantime, keep up with Carleton on Instagram for some special spring break student takeovers planned for next week.
CAMPUS COMMUNITY
---
Removing Invasive Species in the Upper Arb | You may have noticed some changes in part of the forest in the Upper Arboretum off the paved trail near the athletic fields. A contractor used a forestry mower in this area last week to remove larger specimens of buckthorn, honeysuckle and amur maple, all nonnative invasive species which shade out native wildflowers and limit native tree reproduction. Over the past 10 years, the Arb Office has worked to remove invasive species from the Arb and create a healthier forest; this area is the last in the Upper Arb to be tackled. We're excited about this first step and will continue removing smaller specimens of these invasive species—and encouraging native trees and wildflowers—over the coming years.
STUDENTS
---
Carleton Cupboard Opens Today | The Carleton Cupboard is freshly stocked with fruit, milk, eggs, cheese, bread, tortillas, canned vegetables, pasta, cereal and more. Students who would like to utilize the Cupboard should send an email to Cathy Osterman to request an appointment. The Cupboard is open during spring break on weekdays from 10 a.m. to 5 p.m.
FACULTY & STAFF
---
Meet with Carleton's TIAA Consultant 3/28, 3/29 or 3/31 | Carleton's new TIAA individual consultant, Jim Soholt, will be available March 28, 29 and 31 for one-on-one counseling sessions to confidentially discuss your retirement plan and options for management of your retirement savings. Daily sessions are 9 a.m.-4 p.m. in Sayles-Hill 254. Openings book up quickly, so register soon.
---
Carleton Today is produced by the Division of Communications in partnership with the President's Office and Carleton's senior leadership team. Sent weekly to all faculty, staff and students, Carleton Today seeks to engage and inform all members of our community and contribute to a culture of transparency and community at Carleton. We value your feedback and contributions.