Thursday, December 22, 2022
FROM THE PRESIDENT'S DESK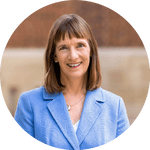 As we head into the holiday break, I hope that all of you are looking forward to some time for family, friends and relaxation. Among the many things to be grateful for in this season, I especially appreciate the dedication of those college offices and individuals whose responsibilities include work between Christmas and New Year.
With snow blanketing the campus and making our lovely trees look even more spectacular, I also feel fortunate to be spending the holidays with my family here in this special place.
Best wishes for a wonderful start to the new year.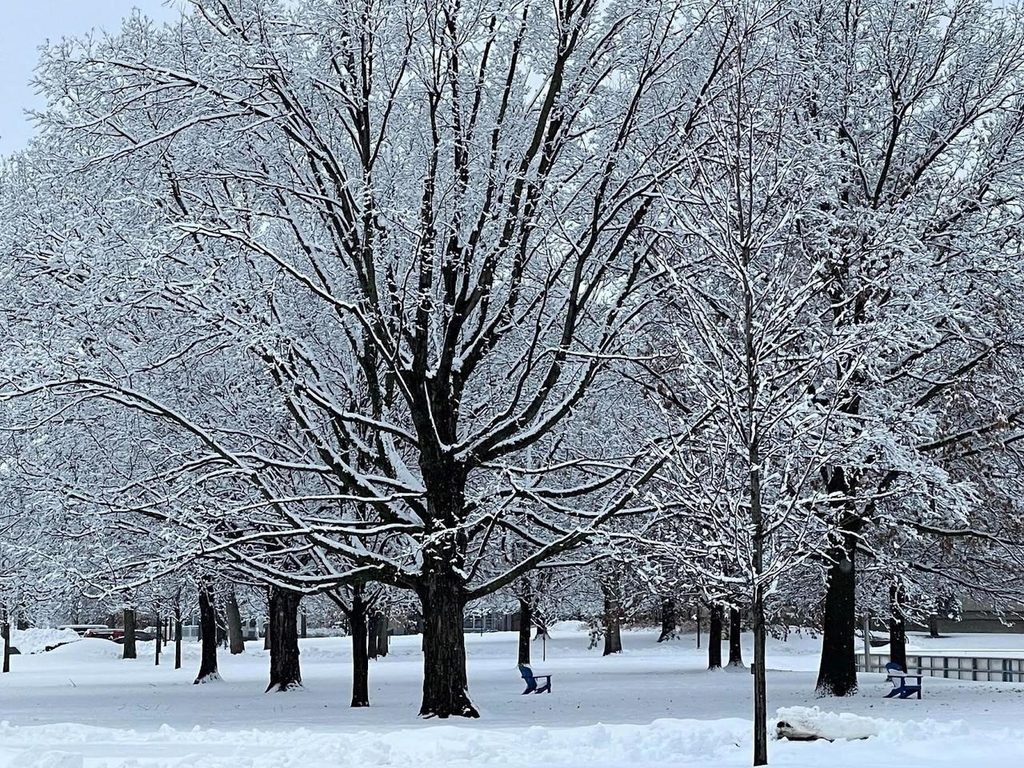 LEADERSHIP NOTES
December Health Insurance Premium Holiday
As announced earlier this fall, December marks the first of two upcoming health insurance premium holidays. Premium costs for the month will not be withheld from December paychecks—a unique "holiday" due to 2022 health insurance plan expenses being less than the premiums collected. A second premium holiday will take place in a yet-to-be-determined month in the first half of 2023.
Non-Exempt/Bi-weekly Staff | This impacts Nov. 25 (reduced deduction), Dec. 9 and Dec. 23 pay dates.
Exempt Staff | This impacts the pay you will receive in December.
Please note, this will be applied differently for those with adjusted premiums. If you have questions, please contact HR.
180 Carls Admitted to the Class of '27 in Early Decision
Last week, 180 students were admitted to Carleton through the Fall Early Decision program as the initial members of Carleton's Class of 2027. The admitted group includes 20 QuestBridge Match Scholars and 12 students selected as Posse Scholars in Houston. Of the Fall Early Decision students, 40 percent self-identify as BIPOC, 9 percent are international students, 22 percent are first-generation college students, 21 percent are Pell-eligible and will likely qualify for financial support from the Schuler Access Initiative, and 57 percent qualify for financial aid with an average Carleton grant amounting to $55,703. Students also represent many diverse academic interests, talents, and incredible life experiences. The Regular Decision and Winter Early Decision deadline is Jan. 15, when the Admissions and Student Financial Aid offices look forward to selecting the additional members of the first-year class.
HR Resumes Popular Leadership Essentials Program
The Leadership Essentials staff professional development program will return to Carleton in January 2023. Leadership Essentials is a series of six in-person sessions aimed at developing leaders within the College. The monthly sessions will cover a variety of topics, including managing crucial conversations, creating effective teams, creative thinking and coaching. For more information, and to nominate either yourself or someone else, please visit the HR training website.
Changes Made to Web Services Group Structure
The Web Services Group has transitioned away from the "Web Services" name in an effort to make it more clear where to go for help. ITS members of the group will now be called Web Development and continue to handle WordPress development, data integrations, go addresses, technical issues, software updates, etc. The Division of Communications continues to provide support and expertise in the creation of new sites, content changes to existing sites, website design and user experience, web forms, WordPress training, and analytics and reporting. The WordPress 101 website is an excellent resource for website training and support, and the ticketing system remains in place to help route ticket requests to the appropriate group.
Help Alumni Stay Connected to Carleton
Did you know that Carleton's development operations team maintains information on more than 100,000 Carleton alumni, parents, donors and friends? Contact Carla Thomas if you have questions about how the office can help you stay in touch with these folks. Should you receive new information about an alum, parent or other close friend of the college—or a request to be removed from mailings—please share it right away by emailing addresses@carleton.edu.
NEW HIRES
Welcome to Carleton!
COMMITTEE SPOTLIGHT
Get to Know SAC and Forum!
This Committee Spotlight showcases the two main organizations that represent Carleton staff: Staff at Carleton (SAC) and Forum. These two groups represent the largest employment group at the college, with SAC representing all permanent, full- and part-time, non-union, non-exempt staff, and Forum representing all exempt staff. READ MORE >>
CARLS TO CELEBRATE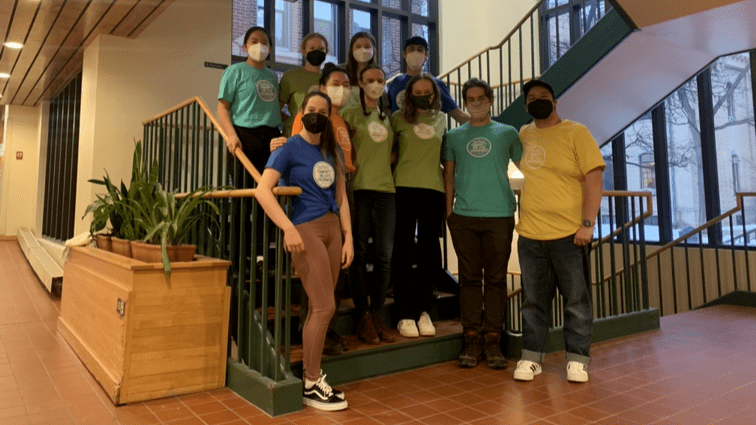 The Northfield Community College Collaborative's partnership with Carleton helps provide child-care for parents of young children while Carleton's Food Recovery Network provides meals to NCCC students.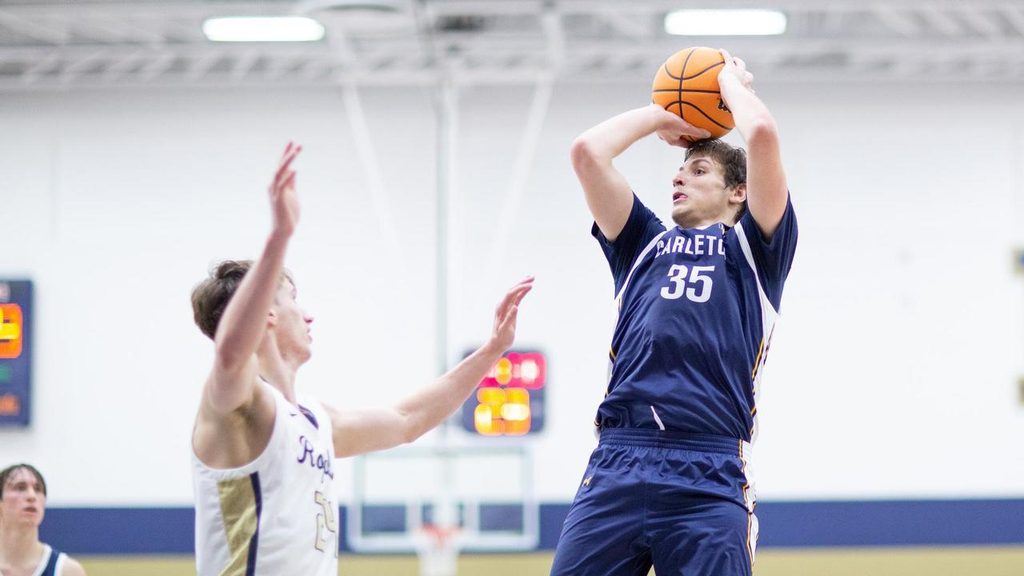 Jeremy Beckler '23 reached the impressive 1,000-point milestone in a recent men's basketball road win against the University of Northwestern. The Knights are now 8-2 and face off against Bethany Lutheran at home on Dec. 30 at 5 p.m.
Victoria Austen
Victoria Austen, Robert A. Oden, Jr. postdoctoral fellow for innovation in the humanities and classics, was a guest on a special episode of "The Partial Historians" podcast to discuss the representation of foliage on the Ara Pacis Augustae and the Garden Room of Livia's villa. Both structures hold a special place for scholars interested in the Augustan period, and studying them together reveals fruitful connections for considering the messages Augustus sought to convey about his rule.
Kristin Bloomer
Kristin Bloomer, associate professor and chair of religion, presided over a panel she organized at the annual conference of the American Academy of Religion in November entitled, "Mediums, Media, and Mediators in Global Catholicism." Paper topics included the films and ontology of André Bazin, transgressive devotion to Santa Muerte, Catholic cartography and the mapping of prejudice and praxis, and mediating Catholicism in a digital world.
Jenny Bourne
Jenny Bourne, professor of economics, recently published an article, "Double take: Abolition and the size of transferred property rights," in Social Science Quarterly. The calculations of losses to ex-slaves detailed in the article fit well into discussions—scholarly and otherwise—concerning reparations to Black Americans.
Fall Term Club Athletes
More than 500 students registered for a Sport Club this fall. Many teams had very successful seasons, including Ultimate Frisbee teams Syzygy, CUT and CHOP, along with Club Tennis, who all won tournaments. Another highlight included Ballroom Dance, who competed at the University of Wisconsin with all members reaching the semi-finals and several dancers receiving awards in the finals. Opportunities to join the fun on a Club team are available this winter.
Justin London
Justin London, Andrew W. Mellon professor of music, cognitive science and the humanities, received an honorable mention award for Diversity in Course Design for his course "Theory II: Musical Structures" (MUSC 204) from the Society for Music Theory last month.
Héctor Melo
Héctor Melo, assistant professor of Spanish, presented a paper at Harvard entitled, "Adaptations of the Revolutionary Subject in Manuel Zapata Olivella's Plays." His reading was part of the ALARI Second Continental Conference on Afro-Latin American Studies at the Hutchins Center earlier this month.
Jake Morton and Austin Mason
Jake Morton, assistant professor of classics, and Austin Mason, director of digital arts and humanities and lecturer in history, published an article this month on "Launching an Experimental Archaeology Course at the Undergraduate Level" with the ExArc Journal. The article grew out of the Experimental Archaeology & Experiential History course (ARCN 222) that they developed with Alex Knodell, associate professor of classics. Photos and student lab reports from the first two courses are featured at the ARCN 222 link above.
Susannah Ottaway '89 and Chris Costello '23
Susannah Ottaway '89, Laird Bell professor of history, and Chris Costello '23 presented, "Educating the Blind in Ireland and England: Contrasting Approaches to the 'Most Complicated Affliction,'" at the Northeast Conference on British Studies. Chris's research in Dublin was funded by a Carleton Humanities Center Student Research Partnership.
MAKING HEADLINES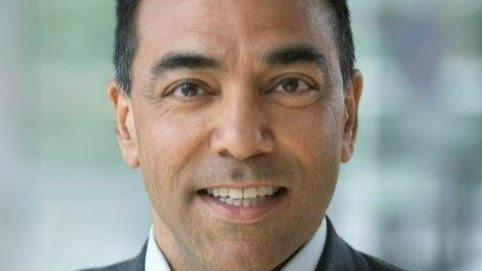 In her piece, the 15-year-old author described the pARC (pediatric Appendicitis Risk Calculator) score, developed by Anupam Kharbanda '93, pediatric emergency medicine doctor at Children's Minnesota, which assesses a child's probability of appendicitis.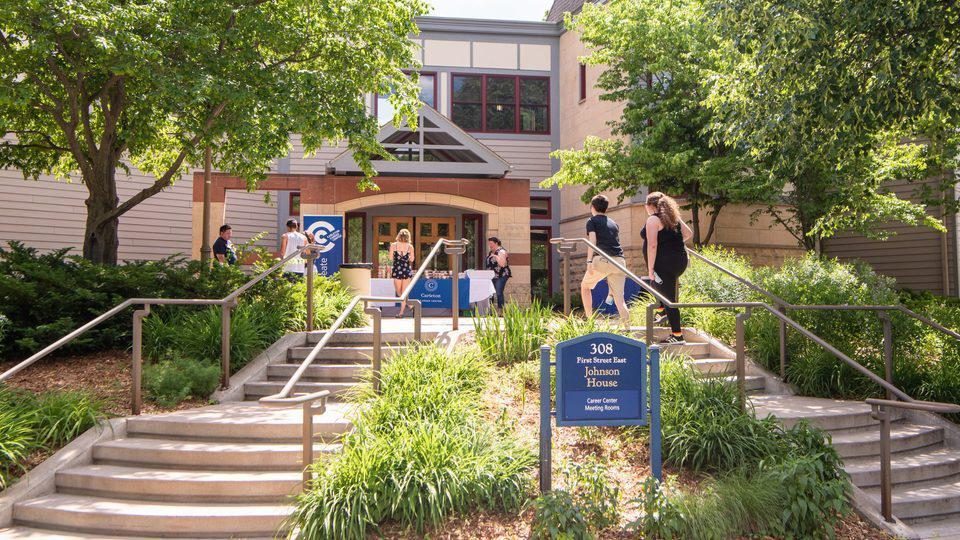 A new partnership with Helios Consulting, called the Rise Program, aims to close the human resource tech talent gap by providing training and paid employment opportunities to students and recent graduates through Carleton's Career Center.
HAPPENING AROUND CAMPUS
CAMPUS COMMUNITY
---
Carleton Today Readership Survey Closes 12/22 | Help us improve the Carleton Today newsletter experience by responding to the brief readership survey by midnight tonight.
Weitz Weekly Email Sign-Up | Interested in arts events happening on campus? Visit the Arts@Carleton homepage to sign up for the Weitz Weekly Update, a weekly email newsletter with details about arts events taking place in the Weitz Center and across campus throughout the academic year.
STUDENTS
---
Sunday Brunch at Dacie's 12/25 & 1/1 | Stroll over to Dacie's for a festive meal and community from 11 a.m.–1 p.m. on Dec. 25 and Jan. 1
Therapy Group for Seniors Starts 1/19 | SHAC offers a group called "Change and Transitions" for seniors that provides opportunities to talk through the challenges in moving forward and the multitude of emotions as the last two terms of senior year unfold. The group will meet for six weeks, beginning on Jan. 19. Register by emailing group leader Lucy Baquero Oja.
FACULTY & STAFF
---
ITS Skillshops 1/3 | ITS is offering four academic technology Skillshops connected to Moodle and other instructional technologies and one Skillshop on Google storage, all on Jan. 3. Review the agenda and register online.
Schedule Time with Carleton's TIAA Consultant 1/3-5 | Carleton's TIAA individual consultant Mark Thompson will be available Jan. 3-5 for one-on-one counseling sessions to confidentially discuss your retirement plan and options for management of your retirement savings. Daily sessions are 8:30 a.m.-3 p.m. in Sayles-Hill 254. Please RSVP today, as openings tend to book up quickly.
---
Carleton Today is produced by the Division of Communications in partnership with the President's Office and Carleton's senior leadership team. Sent weekly to all faculty, staff and students, Carleton Today seeks to engage and inform all members of our community and contribute to a culture of transparency and community at Carleton. We value your feedback and contributions.