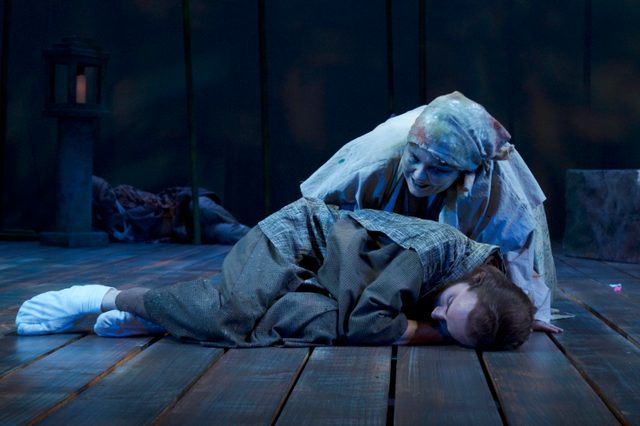 Overview
The Department of Theater and Dance provides Carleton students with opportunities to study, perform and work in practical theater. In the faculty-directed Players shows, students produce large-scale productions on the stage of the Weitz Center for Creativity Theater from genres pre-selected by a student committee. The department faculty work with officers on the student-elected Players board to coordinate a production every trimester. Many students also work outside of the officially organized productions with the Experimental Theater Board, Student Musical Theater, and other CSA-sponsored organizations, resulting in an often overwhelming number of theater opportunities every term.
Courses
Studies in Theater at Carleton cover three main areas of theater: design and technical, acting and directing, and literature and criticism. Many of these courses are cross-listed with other departments.
Majoring in Theater at Carleton
Facilities
The Department of Theater and Dance is located in the new Weitz Center for Creativity, which houses the main theater, rehearsal space, scene shop, costume shop, and two dance studios. The theater offers a wide range of performance options, with up to 250 seats which can be adjusted to a modified thrust stage or used for theater-in-the-round productions, and accommodate both theater and dance performances.
The Carleton campus also houses the 96-seat Nourse Little Theater, an experimental theater with traditional seating used for student productions and some comps performances.