The Sustainability Office oversees the work of the Climate Action Plan and reducing our emissions through operations, education, and outreach. We are in the process of updating our plan to identifying our next goals and activities that will accelerate carbon neutrality and reward and deepen sustainability education collaboration.
If you have questions that are primarily related to outreach, education, or community engagement please contact the director. If you have questions related to energy management and emissions, please contact the energy manager. If you need support coordinating or collaborating on an event please contact our coordinator.
Director of Sustainability

Rob Hanson
Kenta Hikino '23
Educational Associate – Sustainability

---
Sustainability Assistants
The Sustainability Assistant (STA) program is a work-study peer leader position for students dedicated to advancing sustainability at Carleton. STAs work with Facilities, Grounds, Residential Life, Bon Appetit, CCCE, the Environmental Advisory Committee, and any group that would like to further incorporate sustainability into their work. STAs focus on projects related to energy conservation, land management, zero waste and ethical procurement, food systems, sustainable policies and guidelines. We engage through applied research and implementation projects and collaborating on events.
Applications to be a Sustainability Assistant open up during spring term along with all other peer leader positions. Information about the position can be found on the Career Center's Handshake page.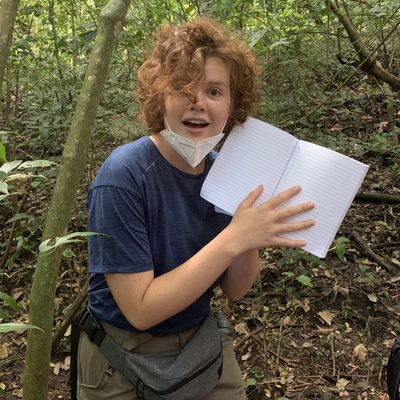 Elise Watt '25
Hi! My name is Eli Watt (they/she) and I am a junior Environmental Studies major. As a member of the Food and Outreach Teams, I'm working to increase the variety of plant-based options in the dining hall, as well as advocate for ethical purchasing choices that center sustainability and farmworkers' rights. In addition, I run the sustainability office's website, Instagram page, and STA blog — go check them out!