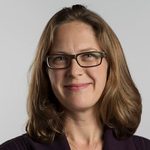 Manager of Campus Energy and Sustainability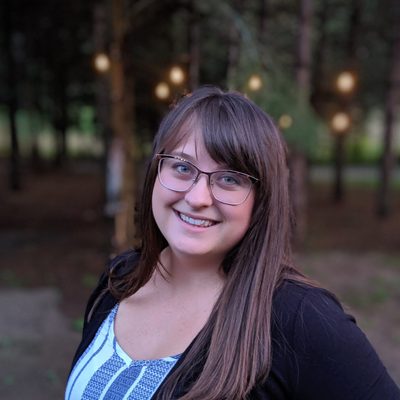 Sustainability Program Coordinator

I'm Alex, she-her-hers pronouns. I have been the Sustainability Program Coordinator here at Carleton since September 2016 and oversee the STA (st-ah) program. I can help answer any questions related to food, waste management, events, outreach, project management, and climate change. In my spare time, I love to garden and play with our two adopted pups- Cindy and Atlas.
The Sustainability Office was created in 2010 and oversees the work of the Climate Action Plan for the College. The Manager of Campus Energy & Sustainability position was created in 2010 as well and serves three roles: manager of the Sustainability Office, project manager in facilities, and the College's energy conservation manager. The Sustainability Program Coordinator position was created in 2016 to oversee the STA program and leads projects related to outreach, events, food, and waste management.
---
Sustainability Assistants
Grace Pearson '21
Hi everyone! I'm Grace Pearson and I'm a senior Environmental Studies major. I use she/her/hers pronouns and I work on the outreach team at the STAffice, and my favorite part of my job is engaging new people with sustainability work by collaborating with offices and student orgs. Strengthening the Sustainability Office's Environmental Justice focus has been a really great way to do this.
Rebecca McCartney '21
Hi! I'm Rebecca McCartney, a junior double major in American Studies and Music. In the STAffice, I work on Environmental Justice, and I'm a part of the outreach team. I love being a STA because I get to work on activism-related projects, like Climate Action Week and Northfield's Climate Action Plan, as well as other closed-loop promoting projects like the Free & For Sale Frenzy. So fun!!!!
Simran Kadam '23
Hi! My name is Simran (she/her/hers) and I'm a freshman potential ENTS major. This is my first year as a STA and I am beyond excited to be able to work on how Carleton embraces sustainability. Some of my favorite STA Office events have been the speakers they have brought to Carleton, the talks always push me to think in new ways. I'm especially excited to work on projects such as Climate Action Week, and finding new way to implement sustainable practices into the daily lives of Carleton students and faculty!
Becca Horwitz '22
Hi! My name is Becca Horwitz and I use She/Her pronouns. I am a declared geology major with a possible double major in environmental studies. I work on the waste team and this is my second year as a STA. A few of my favorite programs we run are the free and for sale frenzy and climate action week. I love working in the sustainability office and I'm excited for another awesome year!
My name is Jacyn (she/her) and I am a junior Geology Major. I'm interested in science communication, food systems, and environmental justice.
Hello! I'm Kyra (she/her/hers) and I'm a senior Political Science / International Relations major. This is my third year working as an Energy STA at the Sustainability Office. Right now, I'm working on a printing reduction pilot program aimed at Carleton's staff and faculty, as well as an occupation/light sensor installation project. Some of my favorite sustainability events are the Repair Fair and Climate Action Week 🙂
Beck Woollen '23
Hello! My name is Beck Woollen (he/him/his). I'm a member of the Class of 2023, and I plan to major in ENTS and/or POSC. I am eager to begin working as a STA for many reasons, but among them, I am especially interested in exploring cost-effective ways to make Carleton as eco-friendly as possible. I hope to focus on energy and waste projects, and am also really excited to help update the Climate Action Plan.
My name is Jacyn (she/her) and I am a junior Geology Major. I'm interested in science communication, food systems, and environmental justice.
The Sustainability Assistant (STA) program is a work-study peer leader position for students dedicated to advancing sustainability at Carleton. STAs work with Facilities, Grounds, Residential Life, Bon Appetit, CCCE, the Environmental Advisory Committee, and any group that would like to further incorporate sustainability into their work. STAs focus on projects related to energy conservation, land management, waste management, food systems, sustainable policies and guidelines, publicity/outreach, events, data and reporting, and research.
Applications to be a Sustainability Assistant open up during spring term along with all other peer leader positions. Information about the position can be found on the Career Center's Handshake page.