Even though Northfield is surrounded my fields and cows, Carleton is very connected to a variety of transportation options that can take you anywhere in town!
In Minnesota, transportation is one of the most carbon-intensive sectors. Carleton takes pride in its residential college and the benefits that come with it- you can bike or walk to any building on campus within minutes! Explore the transportation options page to see all the options available to you.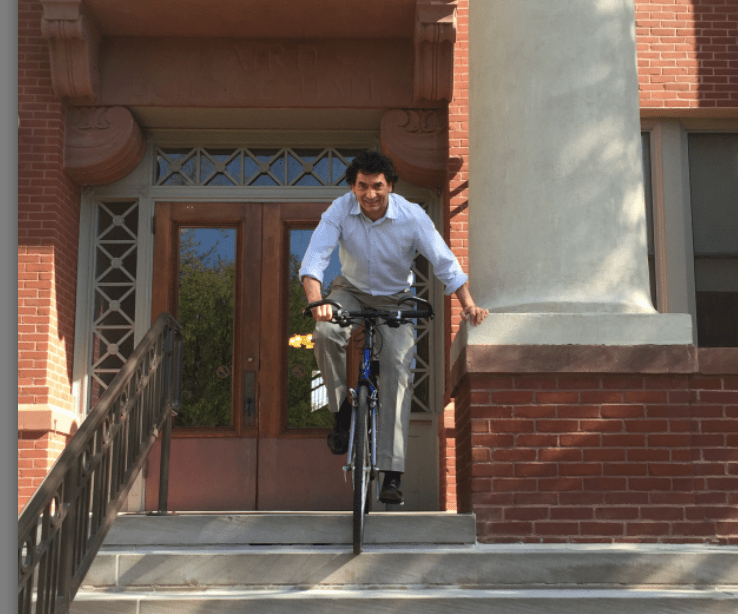 Campus Commuting Survey
In fall 2013, the Carleton Sustainability Office surveyed the commuting habits of all faculty and staff. Results helped inform Carleton's annual greenhouse gas inventory which includes commuting as a Scope 3 emissions source. Stay tuned for results from our 2020 survey.
Bike Registration
All student-owned bikes at Carleton College are recommended to be registered and displaying a uniquely numbered registration decal. The bike registration process will help identify you as the owner, should it be stolen or need to be temporarily relocated due to snow removal or construction projects. Additionally, this will assist with the identification and removal of abandoned bikes allowing for more space in campus bike racks.
Bike Repair
Need a bike repaired? Check out the free bicycle repair station outside of Sayles! There are also stations on 5th street across from Reunion restaurant and in front of the Library on Division Street.
Bike repairs are also a popular station at the annual spring Repair Fair hosted by the Sustainability Office and during Bike Week.