Our office is committed to advancing sustainability and environmental justice — which demands of us a strong commitment to anti-racism. The environmental movement has for too long been exclusive to non-white narratives. Through our projects, programming, and collaboration we work to not only support individual change, and change in our operations, but change to the structures and policies that uphold harm.
We commit to taking action.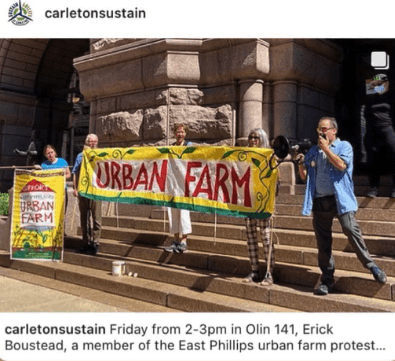 We are inclusive and engage in intersectional problem-solving.
We will actively engage for sustainability, equity, and justice. This means that we will not only support decisions which reduce emissions, but that we engage for fair treatment, access, health equity.
We will name and engage against structural racism such as police brutality, political disenfranchisement, socioeconomic disadvantage, and environmental racism.
We will work to share and engage local climate impacts, environmental inequities and injustices.
We commit to building partnerships with and learning from environmental groups that prioritize environmental justice and are BIPOC-led.
We commit to prioritizing environmental justice and equity into our updated climate action plan. This will include shifting policies, practices, and structures to do new work.
We will use our communication channels to distribute information that will help to raise awareness of the root causes and impacts of these injustices and actively work for structural change through advocacy.