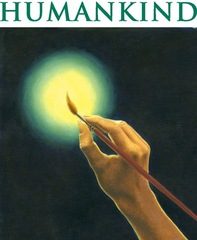 Carleton's innovative food ecosystem made an appearance on Public Radio Exchange's Humankind documentary project in 2013. Voices of Carleton students and staff are interspersed throughout the 30-minute radio story:
05:30: Dan Bergeson speaks about student pressure to source better food at Carleton.
05:30: Katie Blanchard talks about the Carleton Farm and the vegetables it produces.
09:30: Kelly Scheureman speaks about climate awareness and perceptions of food.
09:50: Taylor Owen speaks at about food culture at other campuses.
11:50: Lindsay Guthrie speaks on activism and individual determination.
16:40: Chef Michael Delcambre speaks about sourcing quality local foods and using vegan and vegetarian cuisine.
20:00: Katie Mckenna of Bon Appétit speaks on timing food for campus events and waste reduction.
21:35: Mark LaChance speaks on sustainable kitchen practices and composing.
23:00: Local farmer Ben Daugherty of Open Hands Farm speaks.
24:10: Local farmer Erin Johnson of Open Hands speaks.