How we engage with our Northfield community is vital to the success of our work. While the majority of our programs take place here on campus, we recognize that we are part of Northfield and we work together to achieve our community's climate goals.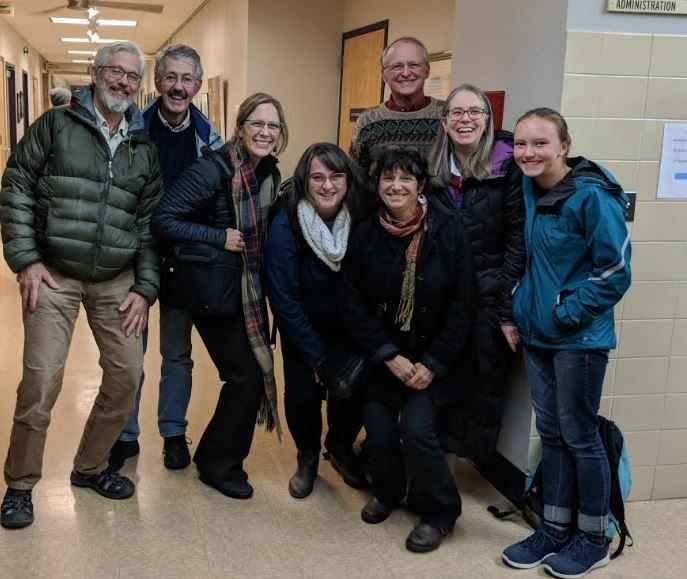 Professional Memberships
Current Partnerships
City of Northfield's Climate Action Plan
Both sustainability professional staff, Alex Miller and Martha Larson, served on an ad hoc advisory board for the City of Northfield to write its first formal climate action plan. The plan was adopted by the City Council in November of 2019. The plan includes many mitigation and adaptation strategies to make our community more resilient and ecological. The goal is to source 100% of our electricity entirely by renewable sources by 2030 and to be carbon-free in all other areas by 2040.
Community Action Center Affordable Housing
Alex Miller serves on the Community Action Center's (CAC) board of directors and is part of the Housing Task Force, which Martha Larson volunteers her time and skills in project management. The project has a goal to be net-zero energy, meaning that all the energy used on-site is produced on-site via renewable energy. The plans for 17 affordable housing units in town are still in the works, and the board hopes to break ground in 2021. The Housing Task Force consulted with the University of Minnesota's Center for Sustainable Building Research and Precipitate, which specializes in passive house design. This project is featured in Precipitate's webinar on Fresh Energy on Truly Affordable series.
2019 UMACS Conference
Carleton College hosted the 2019 Upper Midwest Association for Campus Sustainability (UMACS) Conference in September of 2019. While on campus, attendees helped us celebrate the opening of our new East Energy Station and the Utility Master Plan officially coming online with the East half of campus forever off of steam! We also offered tours of our wind turbines, student farm, and the SuperShelf at the Community Action Center in Northfield. Over 235 attendees representing 50 institutions from 9 states attended this record-breaking conference.
Greater Northfield Sustainability Collaborative
Wanting to build relationships with St. Olaf, Carleton, and the City of Northfield, the Greater Northfield Sustainability Collaborative (GNSC) connects professors with real-world issues from the Northfield community. These create class projects that have an actual client and relevance, while the community partner gains assistance with projects and research. The GNSC also helps promote a variety of sustainability events and initatives in the community.