Fundamentals of Neuroscience
Brain Anatomy, Physiology, & Chemistry
July 9 – 28, 2023
The purpose of neuroscience summer institute is to give students a three-week experiential overview of the field of neuroscience. The core of this institute is an intense "Introduction to Neuroscience" course where students will engage in team-based learning and explore research approaches under the guidance of Carleton faculty. The program culminates with a symposium where students share the results of their work with each other and the broader community.
The Neuroscience program welcomes eligible applicants of all scientific experience levels. Whether or not you have prior exposure to topics covered here, there will be something for you in this program!
Please note: This course will involve interaction with live animals and the dissection of animal parts.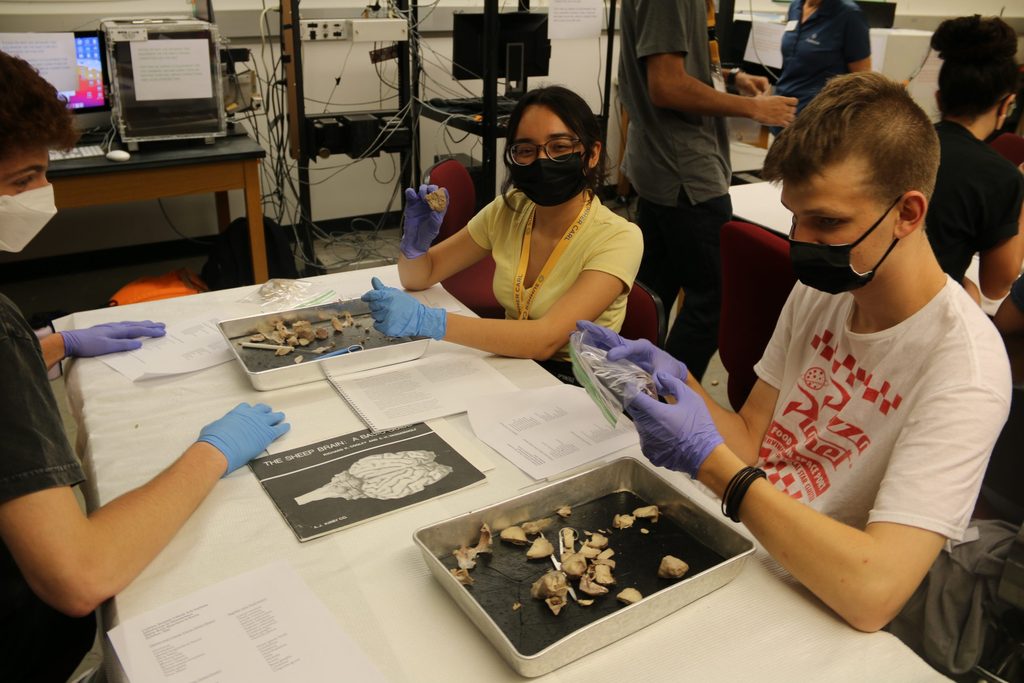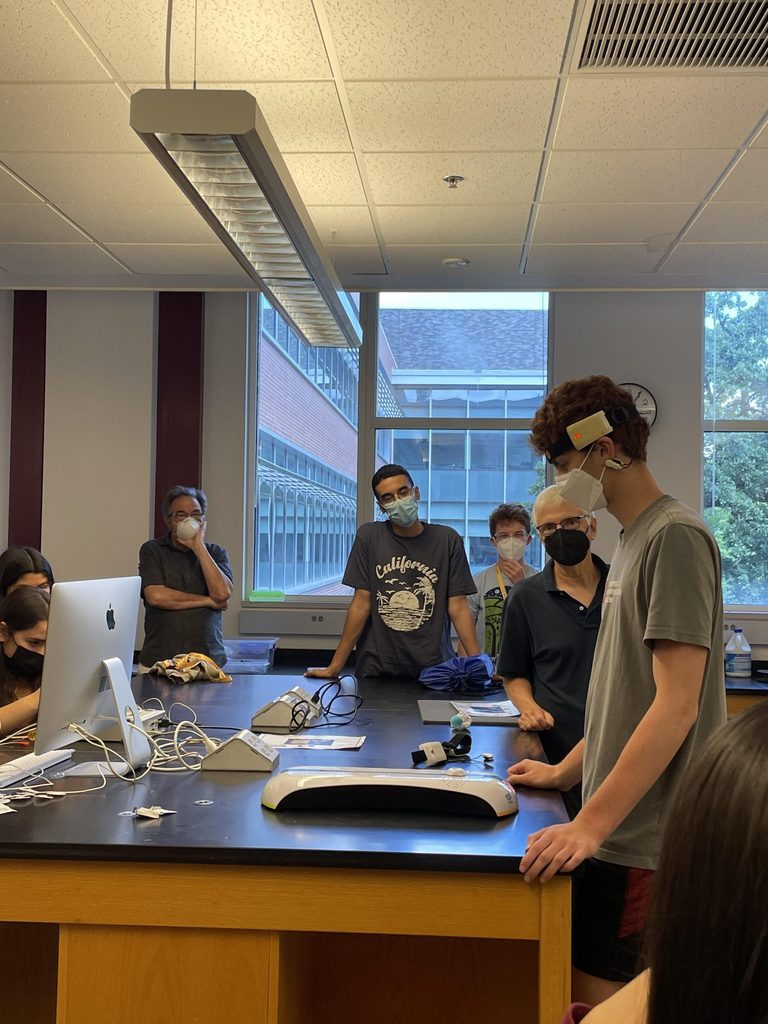 ---
Academic Credit
Summer Carls can earn up to six Carleton course credits (typically transfers as three semester credits) for successfully meeting faculty expectations and completing course requirements. In addition to receiving written feedback about course performance from faculty, students will receive one of the following three possible grade designations: satisfactory (S), credit (Cr), or no credit (NC). Formal academic transcripts are available upon request for Summer Carl alumni and will reflect the name of the course and grade earned.
Introduction to Neuroscience
---
This course will introduce students to the fundamentals of neuroscience, including the anatomy, physiology, and chemistry of the brain. Among the topics we'll cover are sleep, brain disorders, and drugs and the brain. The course will consist of both lectures and hands-on laboratory activities, conducted by a variety of faculty members in neuroscience. Lab activities will include a sheep brain dissection, behavioral testing, microscope work, and data analysis, as well as exposure to small animal brain surgery, among other activities. Tours of other neuroscience labs may also take place, conditions permitting.
Program Director
Larry Wichlinski
Larry Wichlinski earned his B.A. from Earlham College in Biology-Psychology followed by an M.S. in Biopsychology from Syracuse University and a Ph.D. in Psychology from Southern Illinois University. He also did post-doctoral research in neuropharmacology at the Hines V.A. Hospital in Chicago. Larry's research interests include the effects of brain neuropeptides on learning and memory in rats and sleep & dreaming in humans. He teaches courses in behavioral neuroscience, psychopharmacology, sleep and dreaming, and child & adolescent psychiatry. He has published articles in a variety of scientific journals, as well as World Book Encyclopedia. He is currently working on a reference book on brain disorders. Professor Wichlinski is a member of the Society for Neuroscience.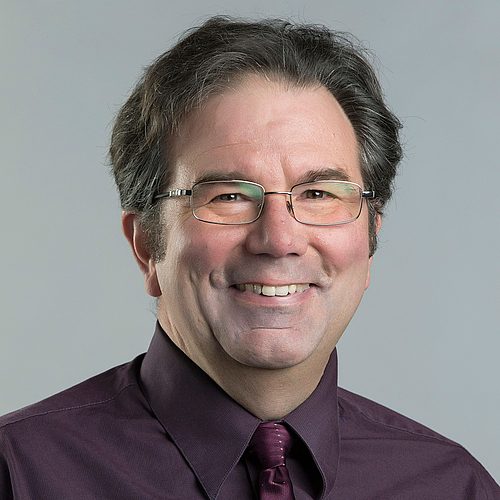 ---
Become a Summer Carl
Ready to spend your summer with us? The 2023 application has closed, but explore how to apply for next year!