Global Pandemics
Private Troubles and Public Issues
July 10 – 29, 2022
In this three-week program, we'll examine how scholars from the disciplines of Psychology, Sociology, and Political Science make sense of individual, group, and nation-state responses to global pandemics. For example, how do different ways of coping with pandemic anxiety affect physical and mental well-being? What types of social inequalities go unrecognized in cultural messages emphasizing "we're all in this together"? Why have some political systems been more effective than others in coordinating the response to public health crises?
Students will receive instruction in the types of questions these three disciplines ask and the answers they generate. Students will additionally acquire a deeper understanding of a liberal arts approach to learning while simultaneously honing the skills required to excel in a college environment.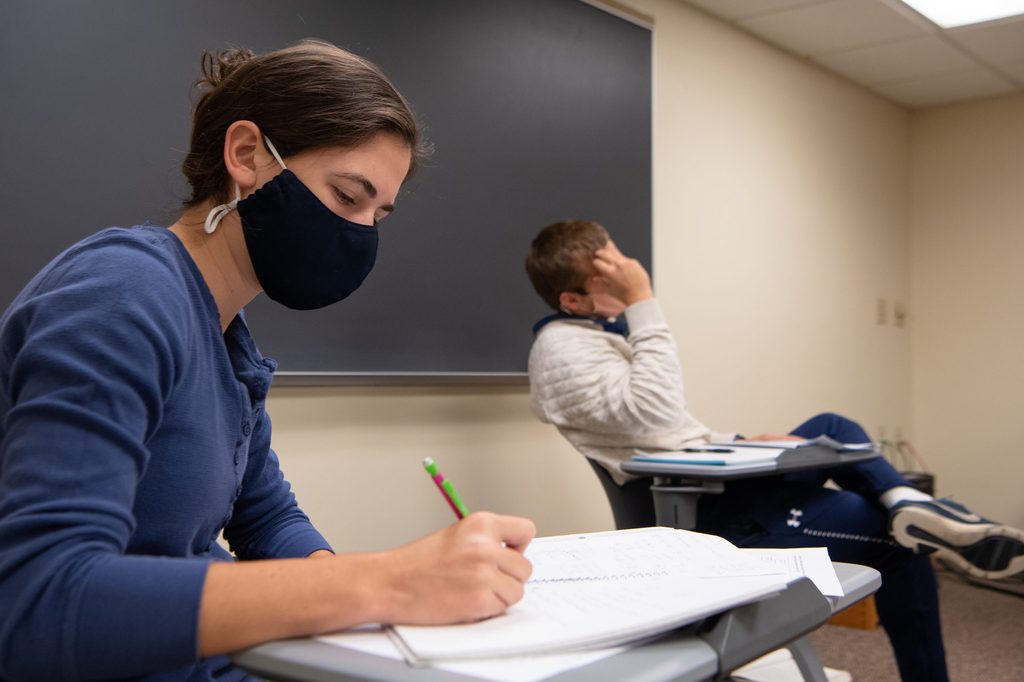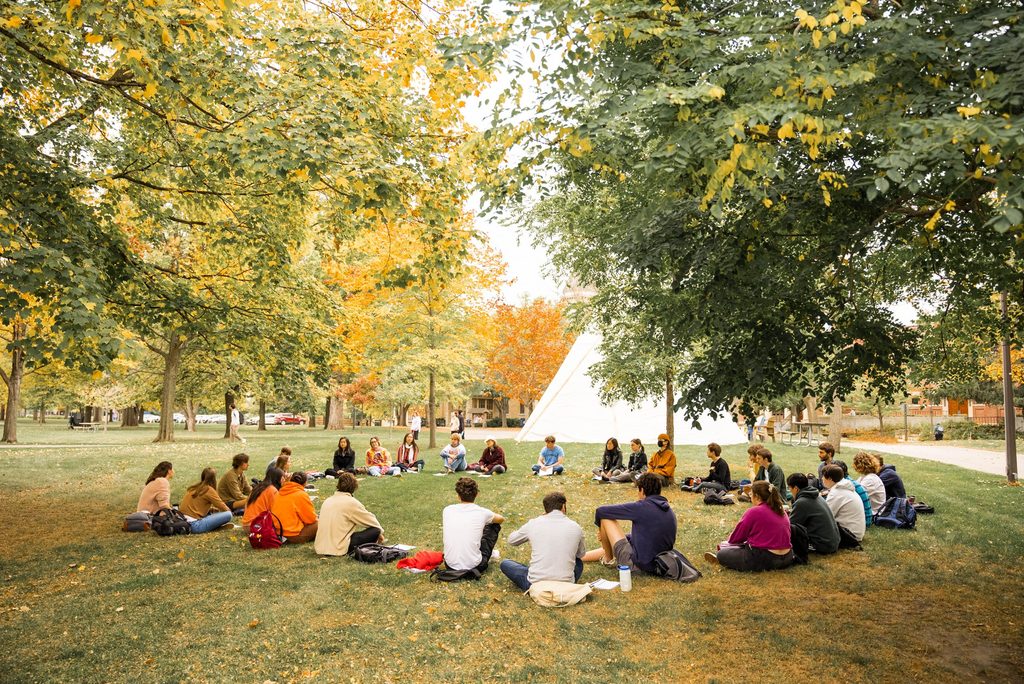 Academic Credit Information
Summer Carls can earn Carleton course credits for successfully meeting faculty expectations and completing course requirements. Students will receive 6 Carleton credits (typically transfers as three semester credits) for successful completion of this program.
In addition to receiving written feedback about course performance from faculty, students will receive one of the following three possible grade designations: satisfactory (S), credit (Cr), or no credit (NC). Formal academic transcripts are available upon request for Summer Carl alumni and will reflect the name of the course and grade earned.
---
Courses and Faculty:
Students in this program will experience one week of learning in each of the following course topics.
"We're all in this together!"
Societal Responses to the COVID-19 Pandemic
As the COVID-19 pandemic surged, a series of cultural messages materialized. In U.S. society and elsewhere, statements such as, "we're all in this together" and "the silver linings of coronavirus," emphasized unity and gratitude while existing socio-political and generational divides were reinforced with "it's a hoax" and "young people are spreading the virus." What do these messages reveal about ourselves and the diverse world we live in? This course introduces students to the formal discipline of sociology through the deconstruction of societal responses to COVID-19 rhetoric. Our goal is to understand why these cultural messages can be problematic from an intellectual perspective that emphasizes "the social construction of reality."
---
Faculty
Annette Nierobisz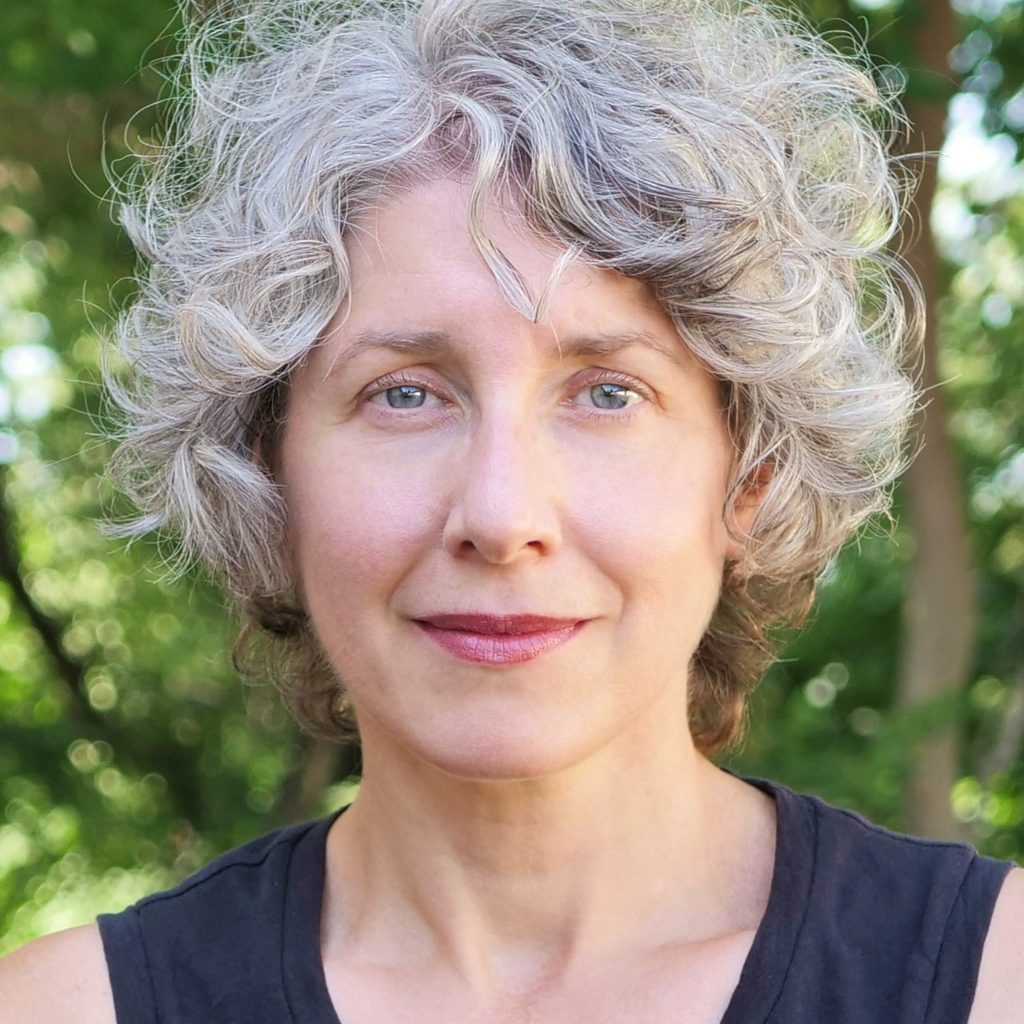 Annette Nierobisz, Professor of Sociology, has taught at Carleton College since 2000. Her teaching expertise is in the sociological fields of Work and Occupations, Aging and the Life Course, Criminology, and Research Methods. In her research, Professor Nierobisz has examined a broad range of topics, from fear of crime among women who encounter sexual harassment in public spaces to the influence of the Canadian Human Rights Commission in the 2005 legalization of same-sex marriage in Canada. In her current book project, Professor Nierobisz is investigating how workers 50 years of age and older negotiated job loss in the aftermath of the 2008 Great Recession.
At Carleton, Professor Nierobisz teaches courses such as Sociology of Mass Incarceration; Growing Up in an Aging Society, and Working in the 21st Century. She enjoys helping students discover their sociological imagination, refine their methodological techniques, and embark on their own investigations of the social world.