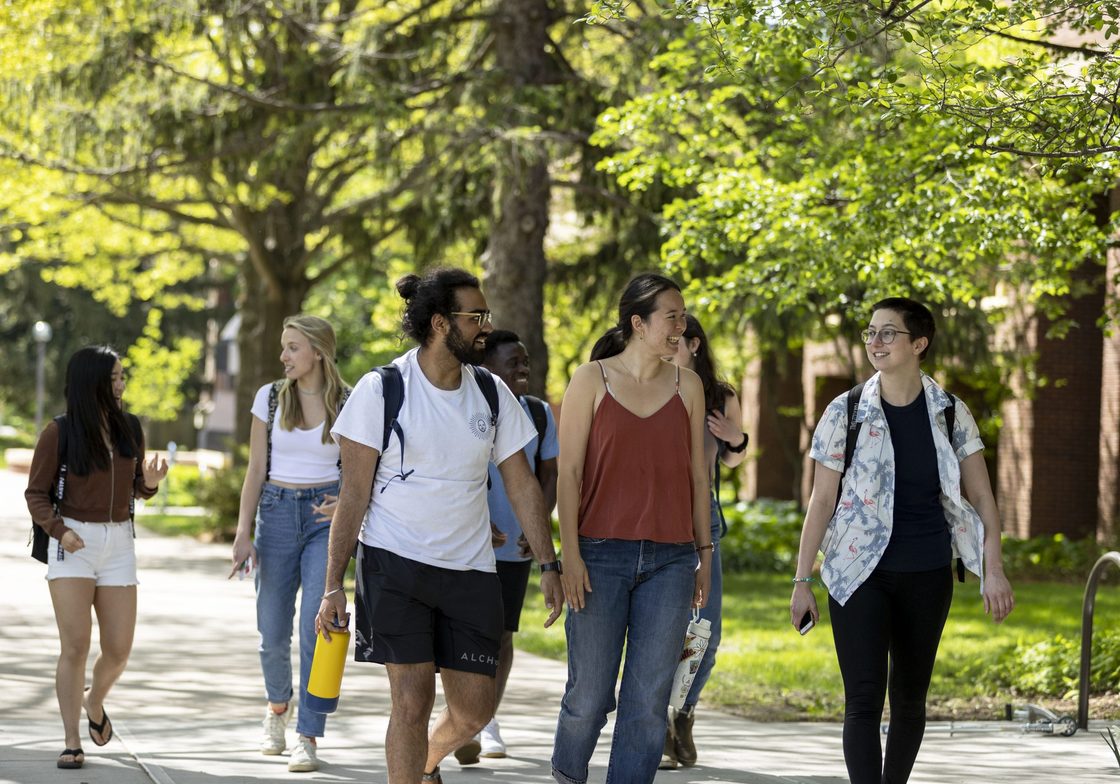 Spend your summer at Carleton.
The Summer Liberal Arts Institute includes pre-college programs for high schoolers and an Advanced Placement Summer Institute for educators. We offer the Carleton experience to more people outside of the traditional school year, as participants earn college credits, build connections, enhance skills, and leave with a passion for future educational endeavors.
AP® Summer Institute
---
With 40+ years of experience offering AP® educators professional development and networking opportunities, Carleton College is proud to continue hosting our APSI in 2023. We aim to provide a collaborative environment of high-quality, College Board-endorsed instruction and the opportunity to create new partnerships with other educators and share resources for curriculum development.
Pre-College
---
The Summer Liberal Arts Institute (SLAI) creates a summer learning community for high school students to explore the liberal arts at a small, top 10, private, residential liberal arts college in Northfield, Minnesota. Through SLAI, Summer Carls will discover dedicated faculty, supportive peers, a world-class educational environment, and the flexibility to chart their own path through engaging activities and college-level academics. Students will learn from top-ranked faculty and earn college credit while exploring new topic areas and building research skills.
Land Acknowledgement
The Summer Liberal Arts Institute (SLAI) adopts Carleton College's land acknowledgement statement, which was crafted in tandem with the city of Northfield and St. Olaf College in November 2020:
We stand on the homelands of the Wahpekute and Mdewakanton* bands of the Dakota Nation. We honor with gratitude the people who've stewarded the land through the generations and their ongoing contributions to this region. We acknowledge the ongoing injustices that we have committed against the Dakota Nation, and we wish to interrupt this legacy, beginning with acts of healing and honest storytelling about this place.
*These are the easternmost two groups of the seven that make up the Lakota/Dakota (Sioux) People.
Wahpekute: pronounced "wah-PEH-koo-tay"
Mdewakanton: pronounced "MEH-duh-WAH-kuh-tuhn"
We invite you to learn more about land acknowledgement and the land you inhabit.