Joey Silknitter '22
#14 of 24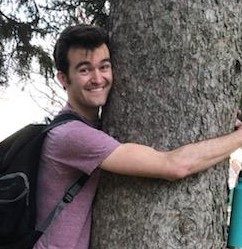 Meet Joey!
Joey is the Special Projects Coordinator for the Schiller Society. His job focuses on making the best visit experience possible during large-group visits (like the Taste of Carleton, Falling for Carleton, and Accepted Student Days).
When not at work, Joey is busy taking classes for his American studies major, helping out with the Carleton Juggling F.I.S.H., playing club soccer and ultimate, and working with Northfield middle school students as part of a CCCE outreach program that teaches juggling and magic. Joey loves Carleton for its supportive community.
If you have any questions about Joey's job, one of the activities he is involved with, or Carleton in general, reach out at silknitterj@carleton.edu.
30 March 2020