Correspondence concerning Carleton students' interest in Mortar Board dates back to 1935. Since there was no senior women's honor society on campus, the Carleton Women's League formally started one in 1945 with Mortar Board's standards as a model. Its name was Senior Women's Honor Board. The group's first project was to give students reading tests to students on probation to determine their possible difficulties and then provide aid in reading, outlining and general methods of study.
Honor Board filed a petition for membership in Mortar Board in 1949 and was installed on November 4, 1951. Attending were seven active members of the Senior Women's Honor Board, Dean of Women Hazel Lewis, two advisors and two alumnae. In spite of a ranging blizzard, four members of the active Mortar Board chapter at the University of Minnesota attended and assisted with the initiation ceremony. A very simple banquet followed the initiation and the installing officer, National President Rosemary Ginn (University of Missouri-Columbia, 1932) spoke talked about the "nature, meaning, and organization of Mortar Board."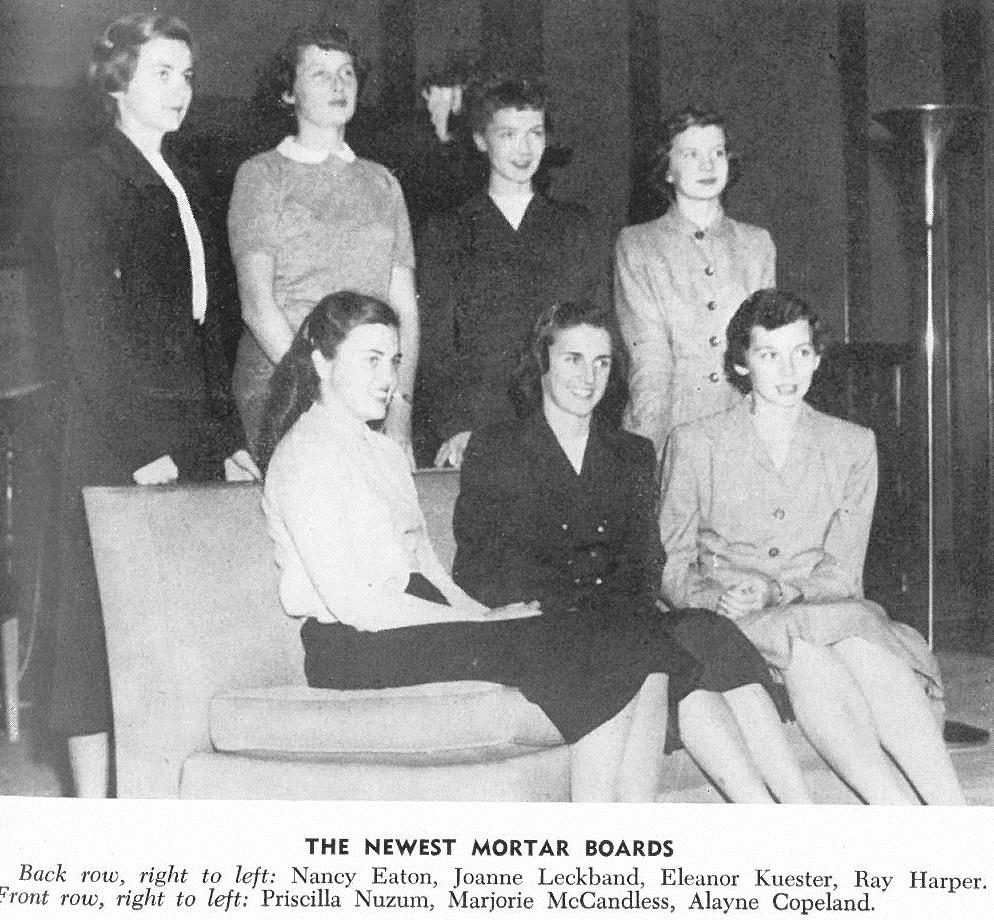 Although the Carleton chapter of Mortar Board has changed its official name several times throughout the years and now accepts members without regard for gender, the chapter's values remain the same as when it was founded: recognizing college seniors for their achievements in scholarship, leadership and service, providing opportunities for continued leadership development, promoting service to colleges and universities, and encouraging lifelong contributions to the global community.