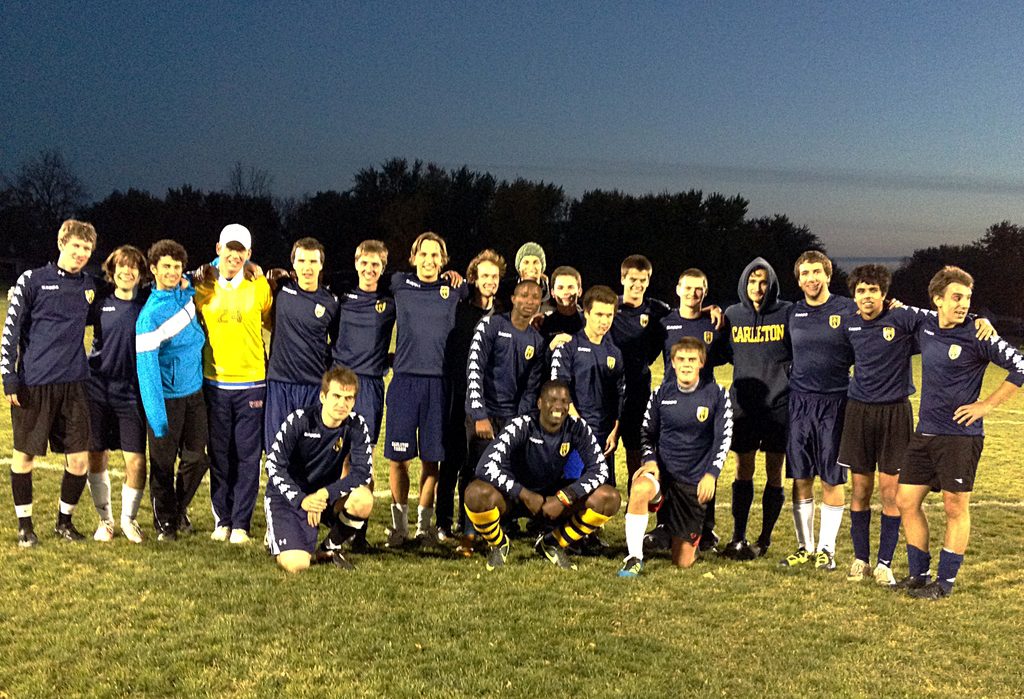 Welcome to the home page of the Carleton College Men's Soccer Club, CFC!
Known for our exciting playing style, we have quickly emerged as one of flashiest soccer programs either side of the Cannon River.
For more information about us, see our About Page.
Never heard of Carleton? Change that. Want to set up a game? Visit the Contact Page.
If you are a student at Carleton, an alumni/family member/friend visiting, or just coincidentally in Northfield and viewing this website, come check us out! We practice on Mondays, Tuesdays, and Thursdays from 5-7pm at the Hill of Three Oaks Field. See the Calendar for games!