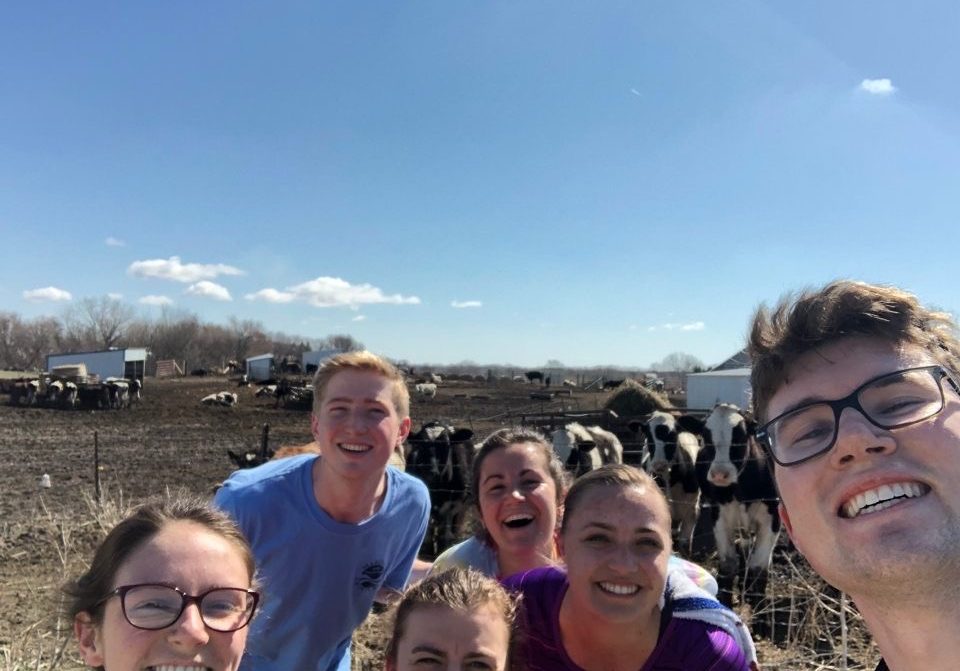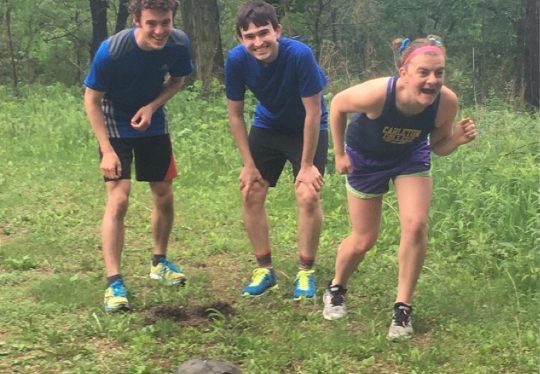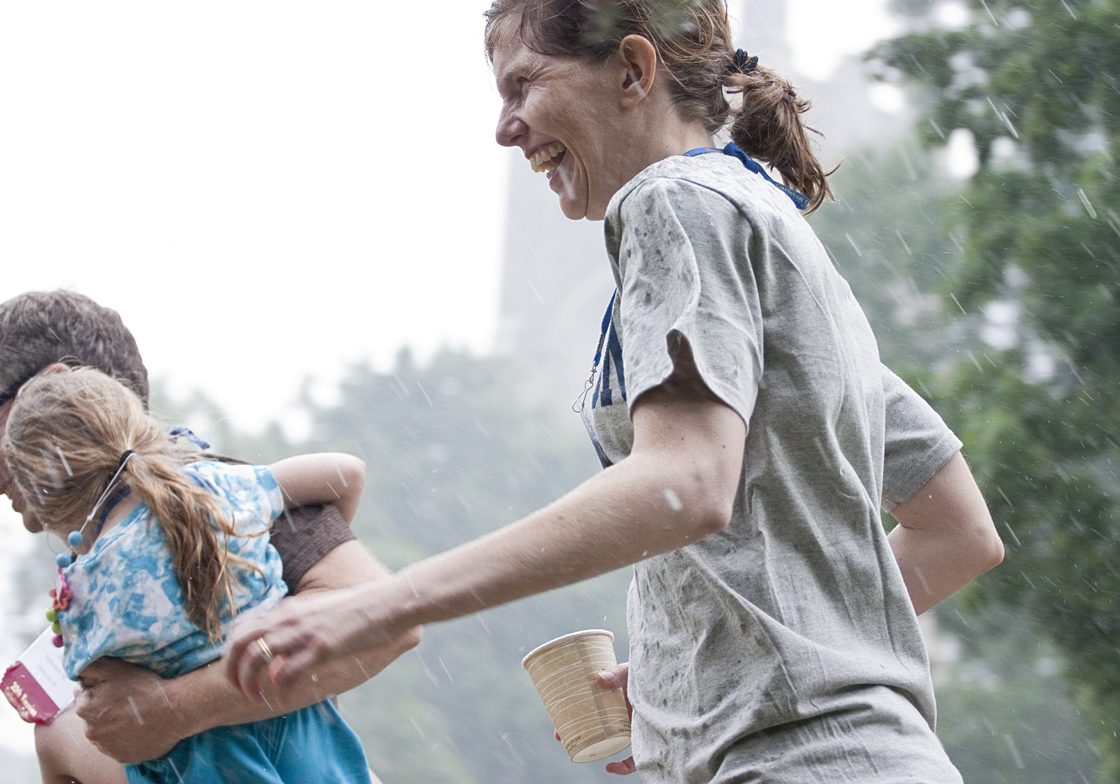 A rainy end to the Parade of Classes
Join us for a run!
Carleton Runners Enjoying Every Pace (CREEP) is the running club at Carleton College. Our mission is to build and strengthen a community of runners in a friendly and low-stress environment. We welcome runners of all paces-slow as a snail, or fast as a falcon. We meet several times a week (during the week and weekend) for running workouts, easy runs and long runs. Our runs take us to the furthest reaches of the Carleton Arboretum, the Carleton windmills, and anywhere else the day has to offer!
What to bring & Where to go?
We usually meet outside in front of the rec. Bring anything you need for running (fyi- the rec has water fountains). You'll need your one card to get into the rec.
Run times for Fall 2021:
Mondays at 4:30 pm: easy run
Wednesdays at 4:30 pm: workout run
Saturdays at 10:15 am: long run
In the meantime:
Reach out to us if you are interested in joing the club (we'll add you to the email list) or with any running related questions! You're always welcome to just show up to a run and meet us there.
Katherine McFerrin '22 (mcferrink@carleton.edu)
Helen Jin-Lee '23 (jinleeh@carleton.edu)
Ian Wojtowicz '23 (wojtowiczi@carleton.edu)
Julius Bakke '24 (bakkej@carleton.edu)