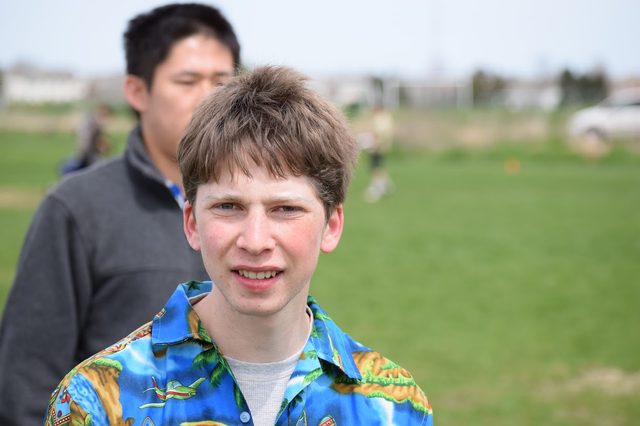 Name: Nathan Mannes
Nickname: pook
Hometown: New York, NY
Height: 5′ 9″
Weight: 130lbs
Favorite Position: Short Stop
Favorite Republican: My Grandpa (I've discovered)
Favorite GoP Alum: Future me
Favorite CUTboy:
Favorite Syzygite:
Favorite Eclipser:
Favorite Drink: Milk Schnapps
Bowling High Score: 147
Personal Achievements:
Favorite Quote: "I can't tell the difference between my legs. I feel like I'm a chocolate bar." -Dallas
Favorite Real Sport: Curling
Number of 12-year-olds you realistically think you could beat up at once: 1, but 1 if bloodlusted
Dumbest thing you've ever done (other than playing for GOP): Tried to rap battle someone
Personal Anecdote: When I was a prospie fallgop was scrimming and a senior asked me if there was any position in a zone I knew how to play, if any. I replied, "I don't play defense".
Favorite YouTube video: