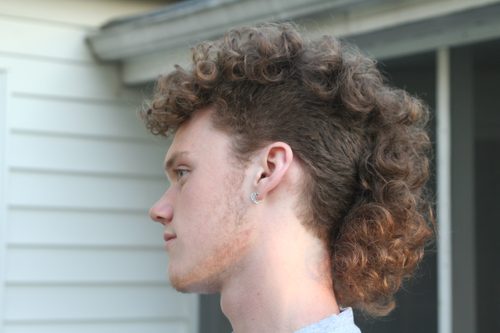 Name: James Sheridan
Nickname: James Sheridan
Height: 5'10"
Weight: The difference between what Draper says he weighs and what he really weighs.
Bra Size: Au Natural
Favorite Position: Untied
Favorite Republican: That guy who shot some dude in the face point blank, then shook his hand
Favorite GoP Alum: "Yui, yui, yui, yui"
Favorite Pedophile: Gary Glitter
Favorite CUTboy: Corley "Dan Mammal" Miller
Favorite Syzygite: Nicky "I can pull farther than Oto" Bloom
Favorite Eclipser: Jane Sturges
Favorite Hot Karl: Kevin Close (also a starting cutter for Mary Washington)
Bowling High Score: 196
Personal Achievements: Being arrested with Martin Sheen
Favorite Real Sport: Involuntary Luge
Number of 12 year olds you realistically think you could beat up at once: Do they have golf clubs?
Dumbest thing you've ever done (other than playing for GOP): Grow out my hair.
Personal Anecdote: That one disc race in Vegas (ask Joe Sigrin), and that thing I did on Monty's bearskin rug.
Favorite Element (not Cesium): Suprise (spellling's four bitces)
Favorite YouTube video: http://www.youtube.com/watch?v=QzQbfM78c8w