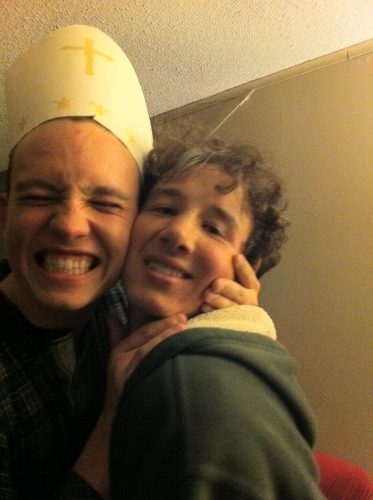 Name: Charlie
Nickname: Super-Intelligent Charlie
Height: 6-0
Weight: 155
Favorite Position: d-line handler on gop eating team
Favorite Republican: Mike Chappell
Favorite CUTboy: CUTyler
Favorite Syzygite: that one that Martin keeps introducing me to. i can never remember her name
Favorite Eclipser: BG. i just owe her so much
Favorite Drink: leftover LaBatt Ice
Favorite Real Sport: trying to get Cute Sam to come to wnb
Number of 12 year olds you realistically think you could beat up at once: 0. i still have bad memories from middle school.
Favorite YouTube video: that last one Scott Graber sent out. Man that was good
Dumbest thing you've ever done (other than playing for GOP): i never do anything dumb.