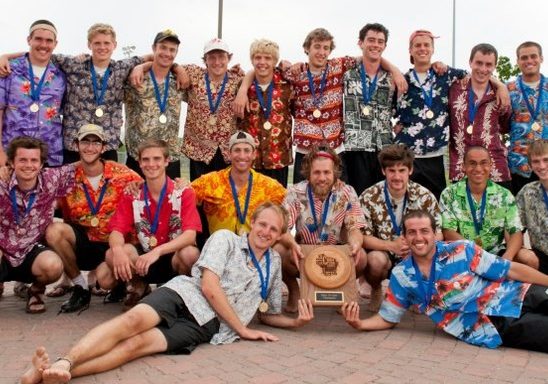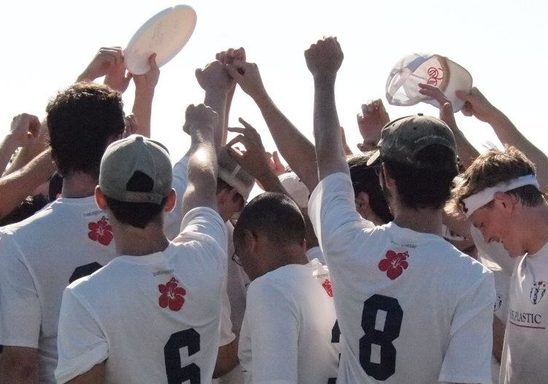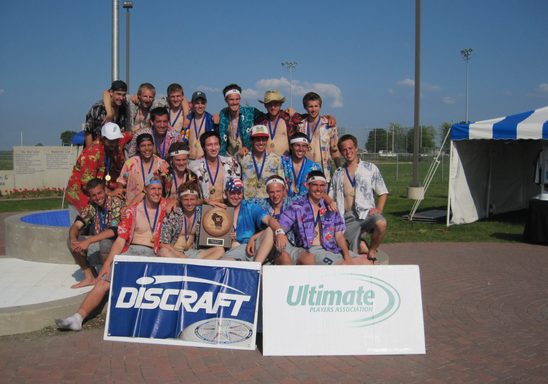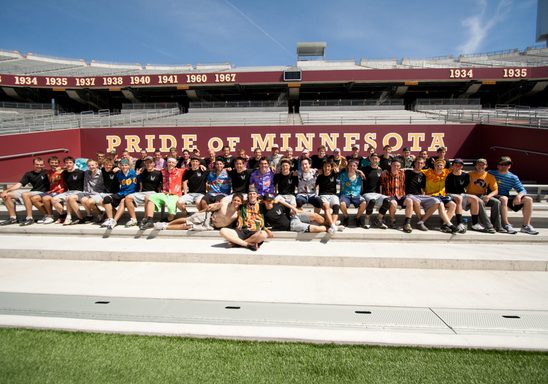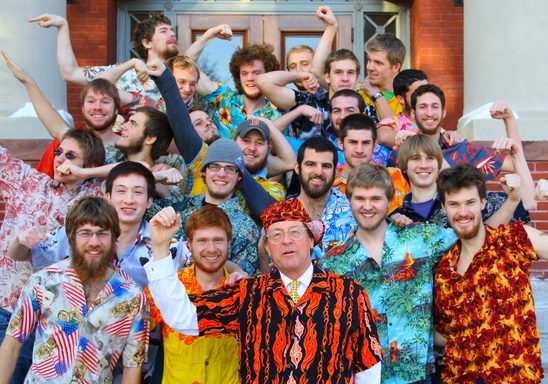 Pre-Beard Auction 2010 with then President Oden!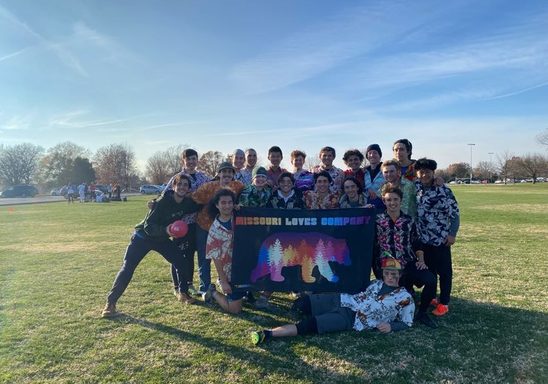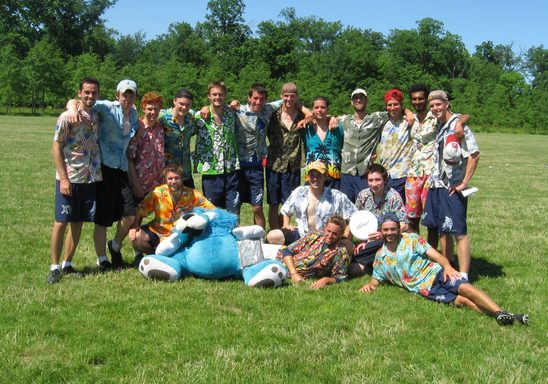 2009 D-III National Champions!
Oh hey, didn't see you there!
We're Chop, a.k.a the Carleton House of Pancakes, Carleton's fun-loving men's D-III ultimate frisbee team. Our interests include peace, love, and flowers. When we're not eating breakfast or wearing floral shirts (but often while we are doing both) you can find us running around a frisbee field in such a way that maintains a perennial top 10 national ranking in D-III. We also have a lion, Fruit Pooch, who we have been meaning to spend more time with.
Follow us on twitter and instagram @chop_rocks.
[until 2021, we were called GoP/the Gods of Plastic]