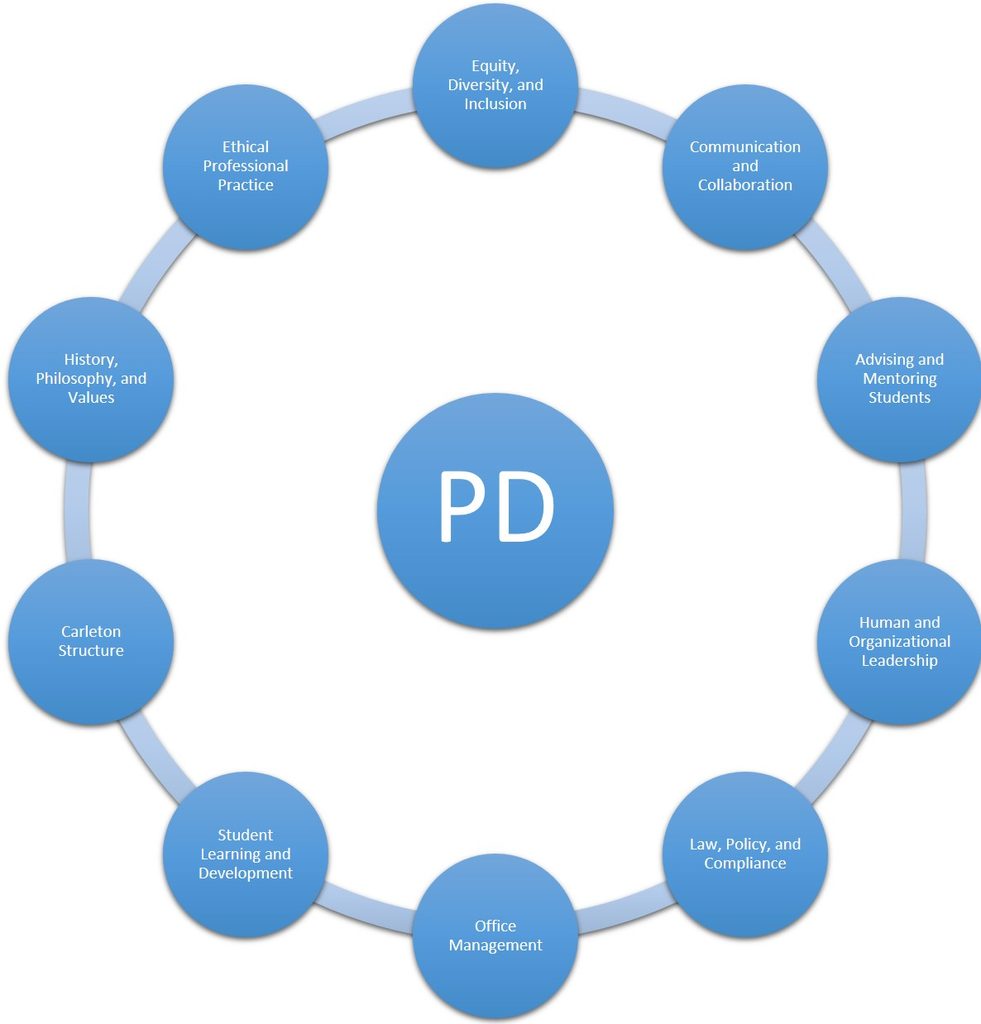 As a member of the Division of Student Life at Carleton, we hope you will take advantage of the endless opportunities for professional development so you will continue to learn and grow as a professional.
Those who engage in regular professional development opportunities are more likely to:
stay informed of current best practices in the field;
maintain and enhance the knowledge and skills they need in their positions to more successfully work with students, staff, faculty, alumni and parents;
continue to make meaningful contributions to their teams and be more effective in the workplace;
be aware of what skills and knowledge they need to move onto other positions;
and
reflect on what it means to be a professional, along with a greater appreciation of the implications and impacts of their work.
This website includes information about professional development opportunities, resources of professional organizations, and other ideas for you to utilize as you grow professionally.
If you have professional development ideas that you believe others in the Division could benefit from, please submit your ideas using the form here.
We wish you the best as you strengthen your professional background and experiences.
Sincerely,
The Professional Development Committee,
Liz Cody, Luke Klefstad, Emily Shields, Amy Sillanpa (chair), Dia Taliaferro