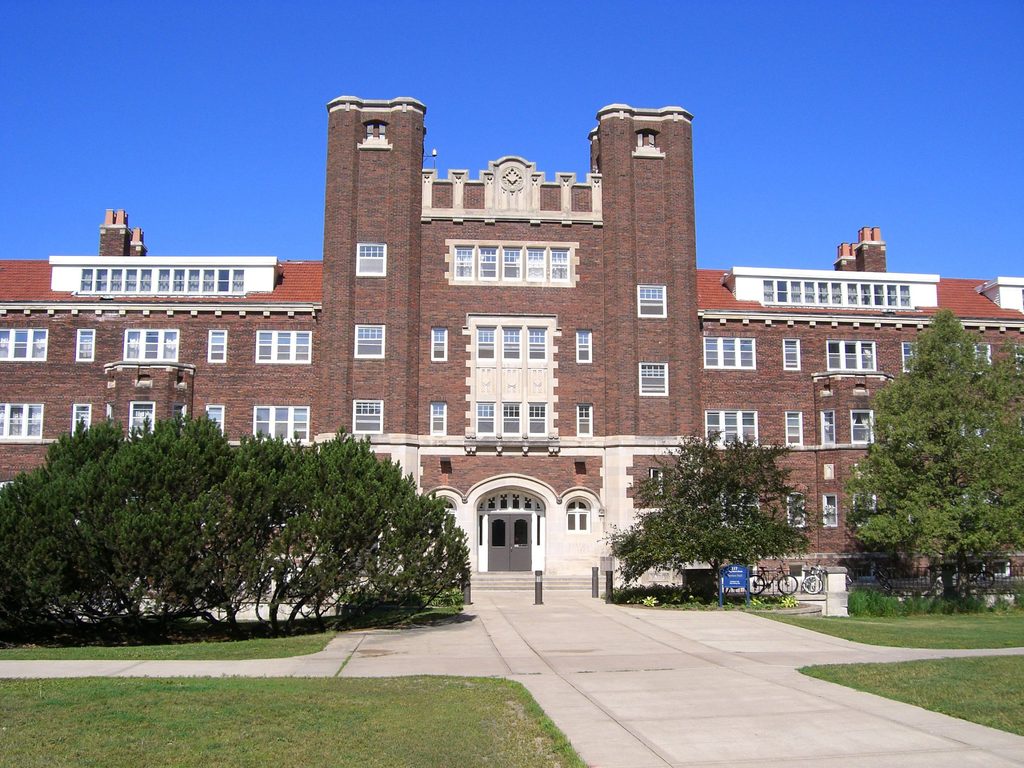 Burton Hall was built in 1916 and is located on the west side of Carleton's campus. It has four main levels and a basement. The floors have no gender or class year designation. The fourth floor is a substance free floor. Burton has a convenient campus location and a variety of unique rooms.
While Burton has single and double rooms, it is well-known for its triples. At the end of each hallway there are a couple of two-room triples, and interspersed throughout the rest of the building there are large "suites" (often with one big room for desks and living, and a main living space and one or two smaller room for beds) that accommodate three people.
Burton is a part of a group of residence halls called the The Complex, also known as Burton-Sevy-Davis. All of these buildings are connected together with a walkway leading to the Sayles Hill Campus Center. Burton Hall has a dining hall in it's lower floor.
Building Information
Amenities:
Laundry Facilities located on Ground Floor
Floor Kitchens & Lounges
TVs in each floor Lounge
Learn More