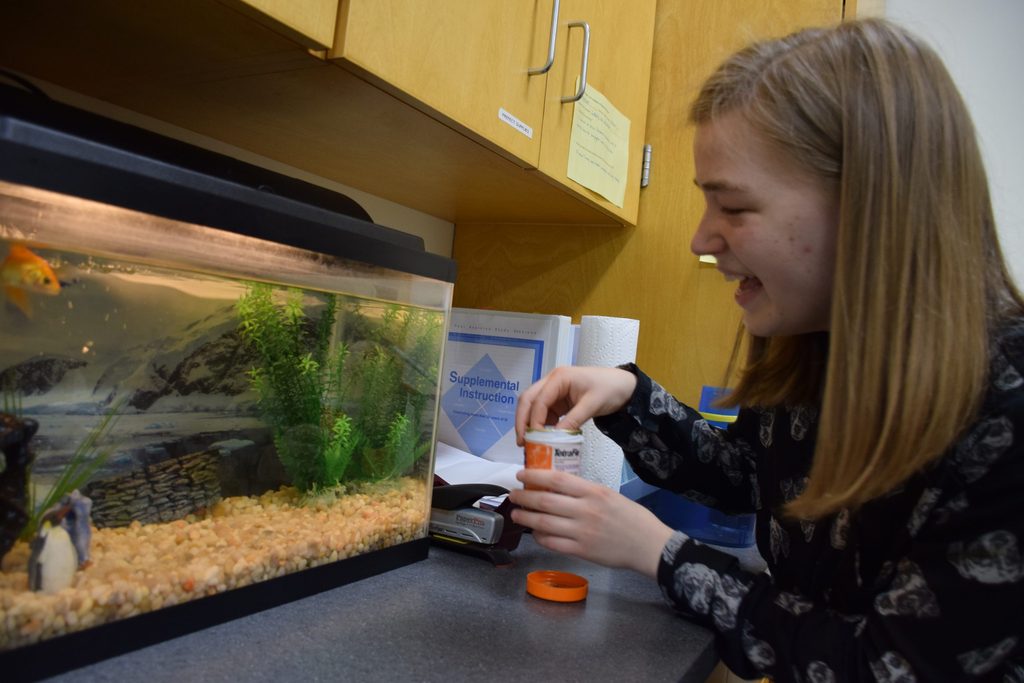 Office: Writing Center
Position:  Writing Consultant
Major: English and Educational Studies
What do you do in this position?
I work in the Writing Center, which generally means I help students write papers. This can mean helping someone brainstorm, organize their thoughts, outline, revise, or just go over a paper for a final polish. As part of my work in the Writing Center, I also work as a Writing Assistant for specific courses and with the Multilingual Writing program. I love working with other students and getting a chance to see what they're writing about.
How did you get your position?
I applied! Every spring, the Writing Center hires new consultants for the next school year. I applied my first year at Carleton and have been working for the Writing Center for two years now.
What new skills have you acquired?
I've learned a ton about listening to people and learning from their ideas. A huge part of Writing Center work is making sure you're working with the writer's ideas instead of your own, and the best way to do that is to really listen to what the writer is saying. I've also learned a lot about how vulnerable we all are (even Writing Consultants!) when sharing our work with someone else and how much empathy and kindness we need for each other as we learn.
How will your student employment experience help you in your future?
I want to teach writing in the future, so this is right up my alley! I think the Writing Center builds useful skills for any career though—you have to be really responsible when working independently, you need to work according to another person's needs instead of your own, and all of this requires a lot of compassion and creativity.
What type of person do you feel is best suited for this position?
A strong writer, of course, but more importantly, someone who is reflective, caring, thoughtful, responsible, and a really good listener.
What do you like best about your student employment position?
Watching Larry the "Gouldfish," the Writing Center's resident goldfish, do tricks!
I also love getting to meet and work with so many other Carls. Working with writing means I get to see a lot of what other students are thinking and learning about. I'm constantly amazed by the ideas and passion students at Carleton bring to their work.