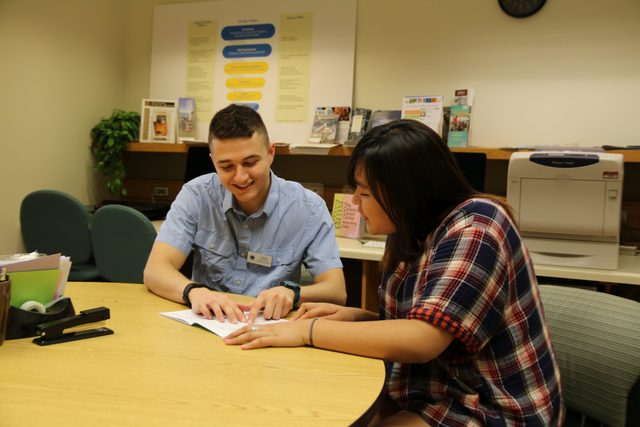 Office: Career Center
Position: Student Career Assistant
Major: Computer Science
What do you do in this position?
I mostly assist students with finding internships and jobs. I've gotten to work on some awesome projects like making the SCA application video and creating a database of Carleton alum who are entrepreneurs.
How did you get your position?
I applied through the Tunnel (the Career Center's application management system) like for any other outside job or internship. I made sure to stop by the Career Center before I applied to make sure my resume and cover letter were strong.
What new skills have you acquired?
This position has given me a skills like presenting myself through resume/cover letter, networking with alumni, and working with students. I also believe that my public speaking skills have improved as a result of this position because we are often presenting.
How will your student employment experience help you in your future?
I believe that the SCA position will open up a lot of doors for me in the future. It has helped me build a strong network because of all the alumni that I get to interact with as a result of it. He SCA position has also made me more confident presenting and giving advice.
What type of person do you feel is best suited for this position?
I think that someone who has demonstrated an enthusiasm for career development would be a great fit for this position. This can be manifested in a variety of ways; it could be coming to 30 minutes or working hard to get summer internships.
What do you like best about your student employment position?
I like that I get to research alumni and learn about their stories. I also like seeing how dots connect between alumni. For example, I talked with Chris Roan who graduated in '04 and he recommended that I come to see a movie screening by another '04 alum, Ben Nabors. I went to the screening and thought it was really fantastic.