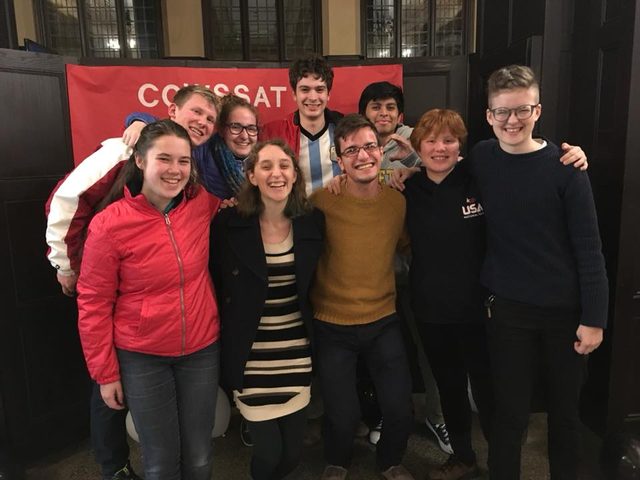 At Carleton, I've had the opportunity to work in a number of different positions (varying from custodial to tutoring to residential life). The through-line in all of these jobs, though, is the need to work with others.  Whether it's figuring out the best routine to clean all the trash cans in Goodhue or it's cooperating with different floor communities around campus to plan effective programs, each of my positions has helped me develop my interpersonal skills. 
I've learned about my own communication styles and how to adapt those for various situations. I've figured out how to leverage my strengths as support for the people I'm working with and how to gracefully accept help when I need it. I've gotten better at listening closely and also at speaking up when I have knowledge to share.
I'm grateful to all my supervisors and coworkers for encouraging me as I've grown throughout my time in student employment, and I'm excited to bring these interpersonal skills with me as I transition into a career in education.