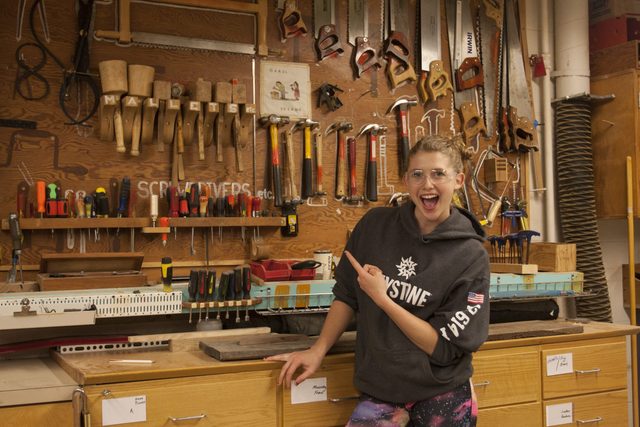 Department: Art & Art History
Student Employment Position: Sculpture Monitor
Majors: Mathematics and Studio Art
What do you do in this position?
I help with general upkeep of the shop and ensure the proper use of tools. Also, on Fridays, I get to help at the Carleton sawmill, which is really cool.
How did you get your position?
I was in the introduction to sculpture class, and I was then able to become a monitor.
What new skills have you acquired?
I have learned how to cut a tree into usable pieces to be stored. I have also learned how to use the machines in the shop.
How will your student employment experience help you in your future?
I think that the experience I have gained in this job will help me once I live on my own because I have learned how to work with many materials and with many machines, so that I can fix things and build my own stuff. I also have learned a lot of safety procedures, which no doubt will keep me safer.
What type of person do you feel is best suited for this position?
I think that anyone who is willing to learn how to use the machines that we use and loves to try new things would be suited for this position.
What do you like best about your student employment position?
I think my favorite part of this position is the environment that I work in. I love the studio and I love being around the people that are there. I lose track of time when I am working.