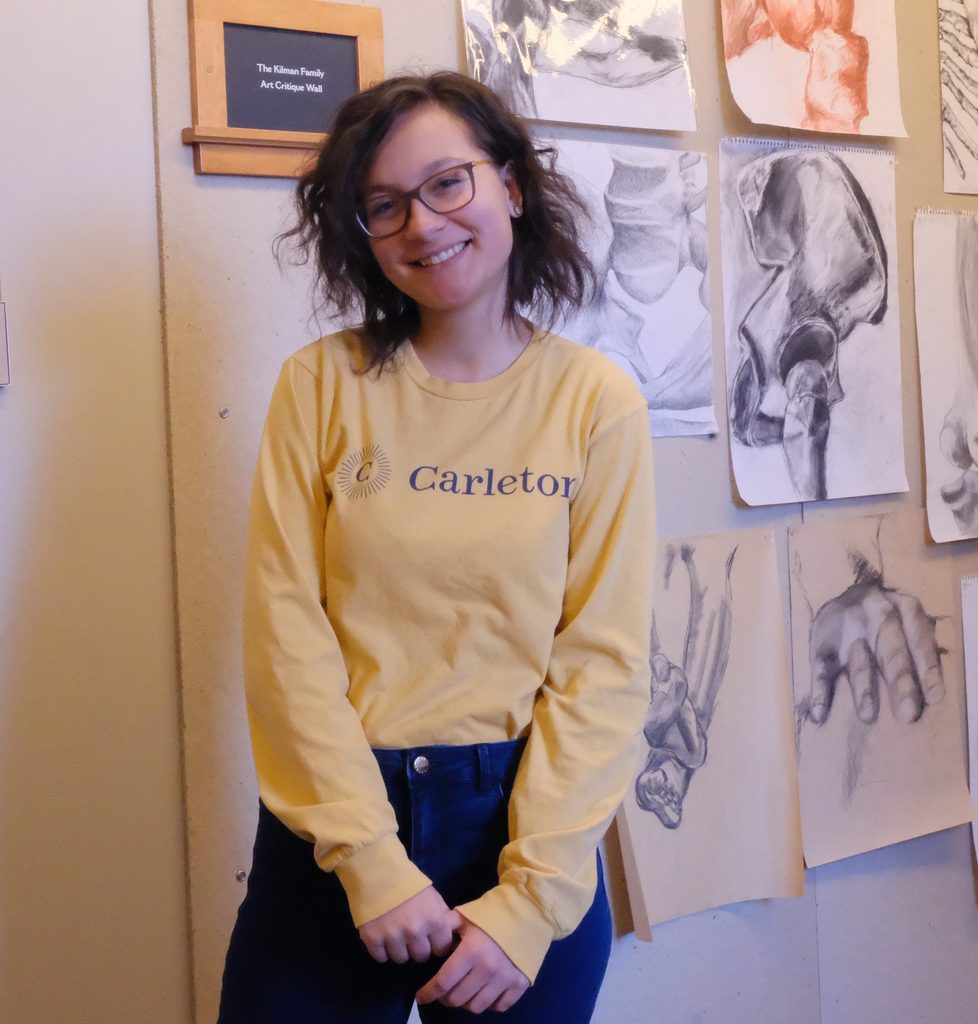 Office: Music Resource Center (MRC)
Position: Circulation Desk Attendant 
Major: Biology
What do you do in this position?
My job is to check the items in the Music Resource Center in and out for people who want to use them. These items include music instruments, tuners, headphones, scores and CDs, among others. Students also come to MRC to study or use the computers, therefore my job is to make sure that the environment and atmosphere are pleasant and quiet. We have a record player, so if someone prefers to listen to a vinyl record from our collection I'll gladly help them use it.
How did you get your position?
The summer before arriving to Carleton I filled in the Student Employment Interest Form and I was assigned this position. I had a musical background in playing the guitar for 12 years and I worked in my school library for the past two years.
What new skills have you acquired?
I learned how to use a record player! I also learned how to deal with questions which I don't know the answer to and how to be of as much help as I can to other students.
How will your student employment experience help you in your future?
The experience of working in MRC will help me be more responsible and organized. My communication skills also improved which will surely be useful for my future jobs.
What type of person do you feel is best suited for this position?
Someone willing to help others with a smile on their face. It is suitable for someone who enjoys music and has a fair sense of responsibility. The job involves mostly sitting at the desk, so if you are looking for some more action it might not be the right one for you.
What do you like best about your student employment position?
I love the working environment! From the fact that I am literally surrounded by music to the fascinating people I get to meet.