We're all about providing connection points throughout the year. Check out a few of our signature events below.
Summer Send Off Series
Incoming students are invited to attend regional welcome events hosted by current students, alumni, & parents.  This is your first welcome to the Carleton Community.  Current students can volunteer to co-host these events.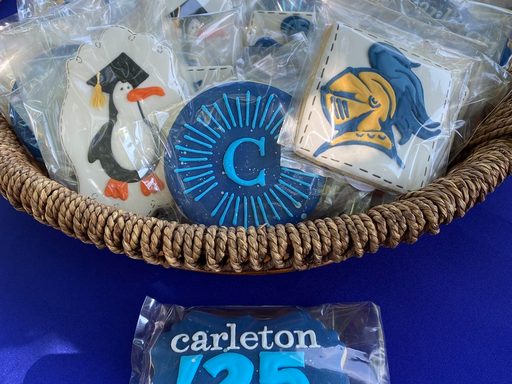 New Student Week
Welcome to Northfield!  Join STAMP, Carleton Young Alumni, & Parents and Family Giving at Bird House for a Move-In Day snack break.  Later in NSW we'll join you again for your first official class photo!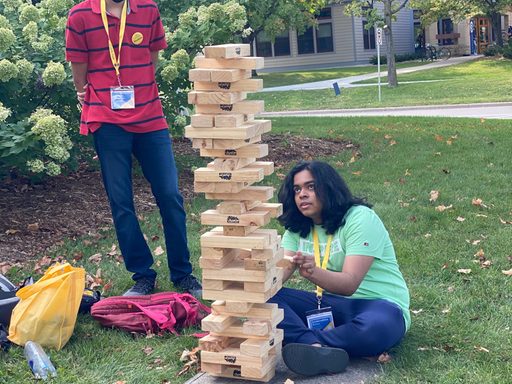 First-Year Fall Day
Celebrate with your first-year classmates when you make it halfway through the Fall Term.  Your traditional class shirt will be up for grabs.  Be sure to vote on the color and submit your size before September 10!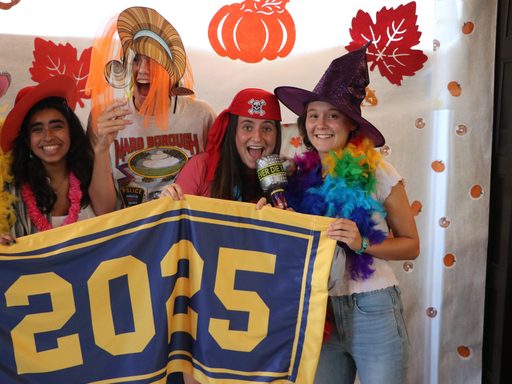 Homecoming
Meet & Greet with alumni at the Homecoming coffee tent!  We have buttons, pom poms, & hot chocolate.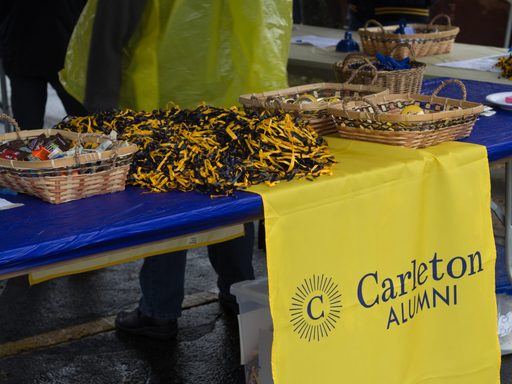 Student Representative Recruitment
Alumni boards like Alumni Council, Multicultural Alumni Network, Alumni Annual Fund, and  Out After Carleton are looking for students to share their voices on each board.  Demonstrate your interest and make an impact on the Carleton community today.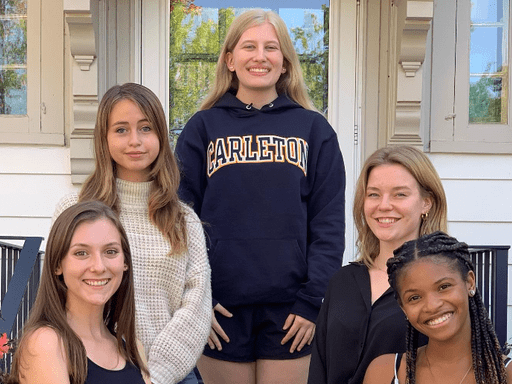 Maize & Blue Daize
Celebrate all the ways to stay connected to Carleton as alumni during Maize & Blue Daize.  Sponsored by the Alumni Annual Fund, learn how alumni supports your Carleton education and take a moment to thank a donor.  Events like Coffee with Carls, Carl-Kart, & an experiential exhibit help students earn prizes while learning about the AAF!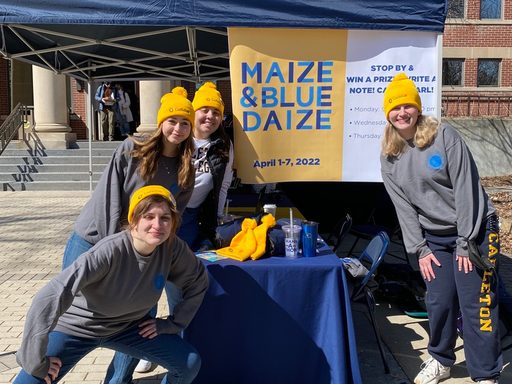 Major Declaration
Calling all Sophomores!  As you declare your majors (and minors) it's time to declare your pride as well.  Join the Student Ambassadors in the Great Hall to celebrate another milestone in your Carleton adventure.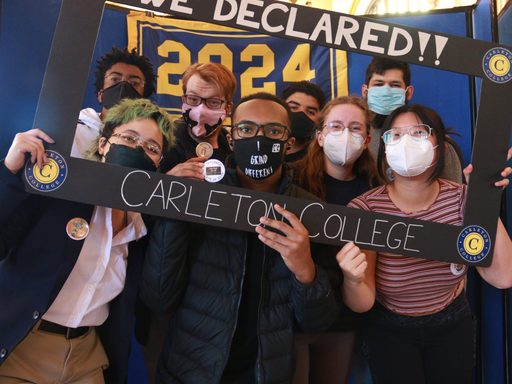 Senior Banquet Committee
Join the Senior Committee and help to plan your Senior Banquet during your final Winter & Spring term.  It's your turn to decide how to celebrate an ending and a new beginning.  Click to join the committee today!