Nov
17
COSEA x Tin Tea Fundraiser
Thu, November 17, 2022 • 10:00am - 6:00pm (8h) • Great Hall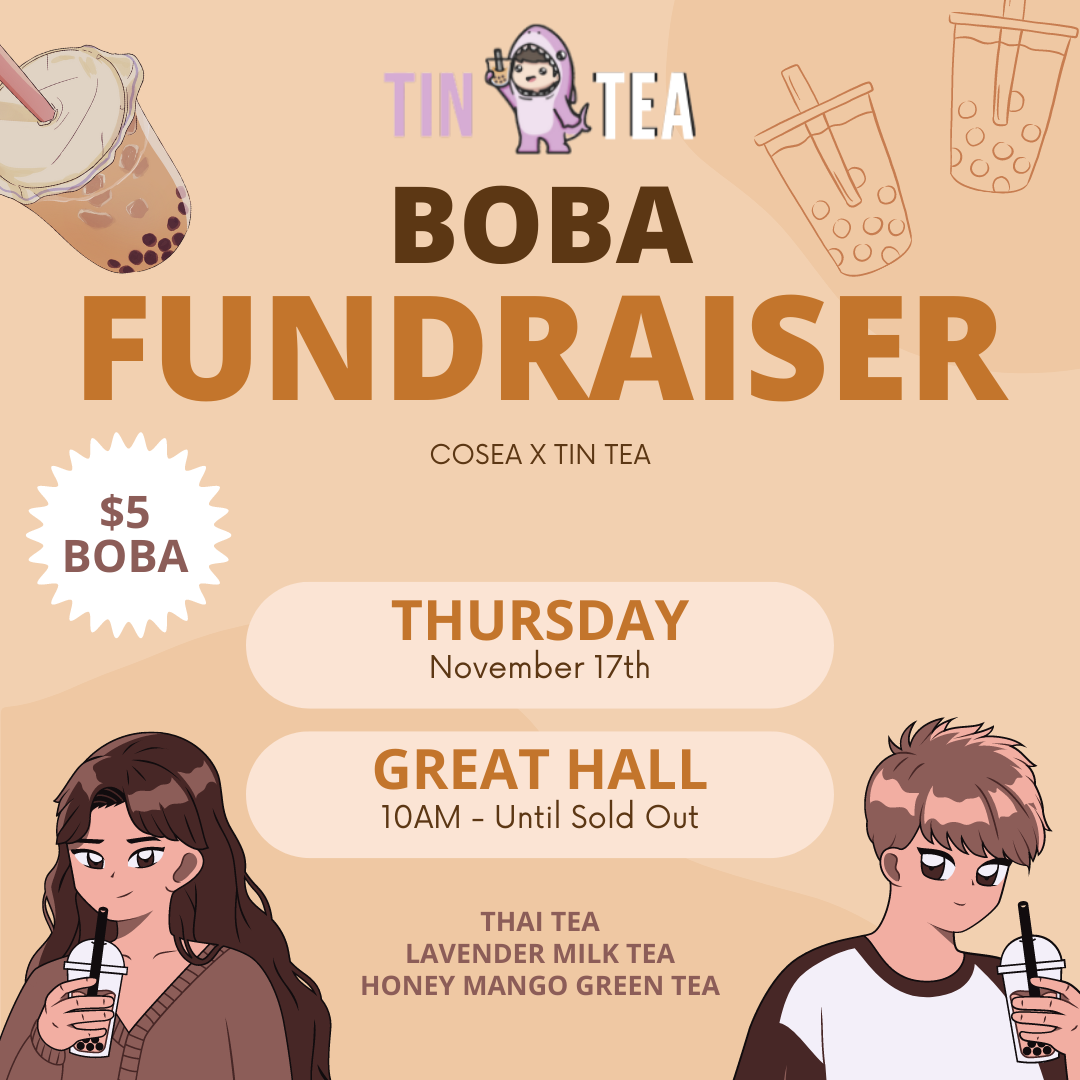 COSEA x Tin Tea Fundraiser!
Thursday, November 17th | Great Hall | 10AM - Until Sold Out!
COSEA (Coalition of Southeast Asians) have collaborated with Tin Tea to hold Carleton's first ever Tin Tea Fundraiser! We are fundraising for our club in hopes to make purchases for future cultural events. Each boba is $5 (boba included!) and we will be selling until we are sold out!
Featuring:
Thai Tea
Lavender Milk Tea
Honey Mango Green Tea?
Hope to see many of you there!
With love,
COSEA Board
Learn more at http://carleton.presence.io/event/cosea-x-tin-tea-fundraiser-2