Nov
18
COSEA x Tin Tea Fundraiser
Fri, November 18, 2022 • 10:00am - 6:00pm (8h) • Great Hall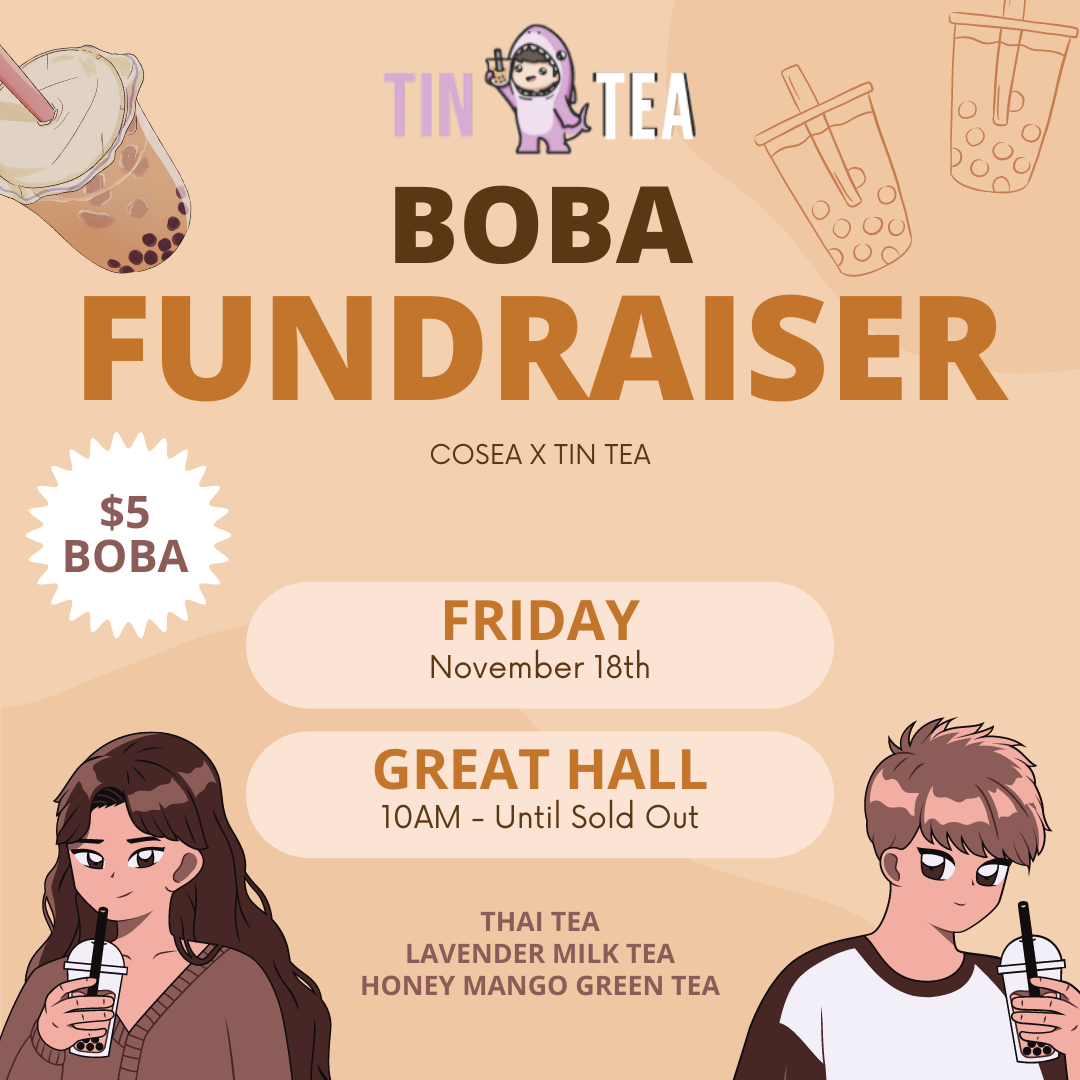 COSEA x Tin Tea Fundraiser
Friday, November 18th | Great Hall | 10AM - Until Sold Out!
COSEA has collaborated with Tin Tea to fundraise for our cultural organization!
We will be selling three different flavors (boba included):
Thai Tea
Lavender Milk Tea
Honey Mango Green Tea
$5 Each (Regular Size) with Boba included! We have limited stock!
Funds will be going towards cultural organization use!
We will also have tables and chairs set up for those who would like to study 🙂
Hope to see many of you there!
With love,
COSEA Board
Learn more at http://carleton.presence.io/event/cosea-x-tin-tea-fundraiser