This page is devoted to photos taken at the Staff-At-Carleton Luncheon on Monday, November 8, 2004. The event was planned by the employees of Lawrence McKinley Gould Library whose invitations, decorations, program, and even the menu itself, were designed to fit the theme of a tribute to former Carleton President, Larry Gould, the driving force behind Carleton's new library. The old library building had been Scoville.
The program included an introduction to Fred Rogers, Carleton's new Vice President and Treasurer, who is also the Administration's representative to SAC. The gathering was enlightened and entertained by a talk on Larry Gould which was presented by the College Archivist, Eric Hillemann, who is writing Gould's biography.
Red Tie Penguin
#20 of 31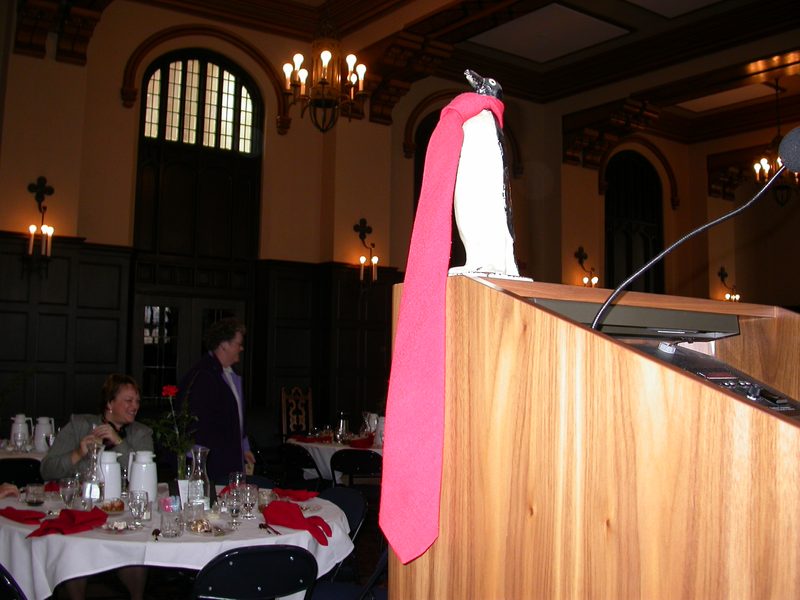 This penguin with a red tie honors Larry Gould's expedition to the Antarctic and his love of red ties.
09 November 2004