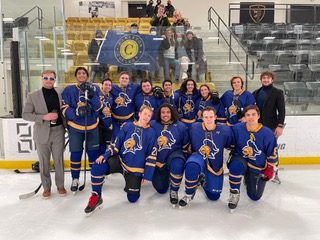 Club Officers 2022-2023
President: Ben Turner
Vice-President: Charlie Dvergsten
Treasurer: Ilan Carter
Safety Officers: Allison Audette
Coaches: Ryan Reigle and Michael Carey
Interested in Men's Hockey? Contact Ben Turner for more information!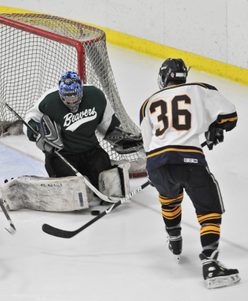 2023 Game Schedule
2022-2023 Team Roster
Coming soon
About the Men's Hockey Team
Men's Ice Hockey provides Carleton students of all skill levels an opportunity to play competitive club hockey in the Midwest. The club plays a competitive, independent schedule with mostly home or local games and one significant road trip/tournament. Practices and home games are held at the Northfield Ice Arena and in Faribault Shattuck-St. Mary's Ice Arena.