Club Officers 2021-2022
President: Grace Hague
Vice-President: Colleen Milligan
Safety Officer: Katie Taylor
Interested in Eclipse? Contact Grace Hague for more information!
2022 Practice Schedule
2022 Competition Schedule
Midwest Throwdown, March 5-6th
Southerns Tournament, March 20th-23rd
2021-2023 Roster
2011, 2016 and 2017 National Champions!!!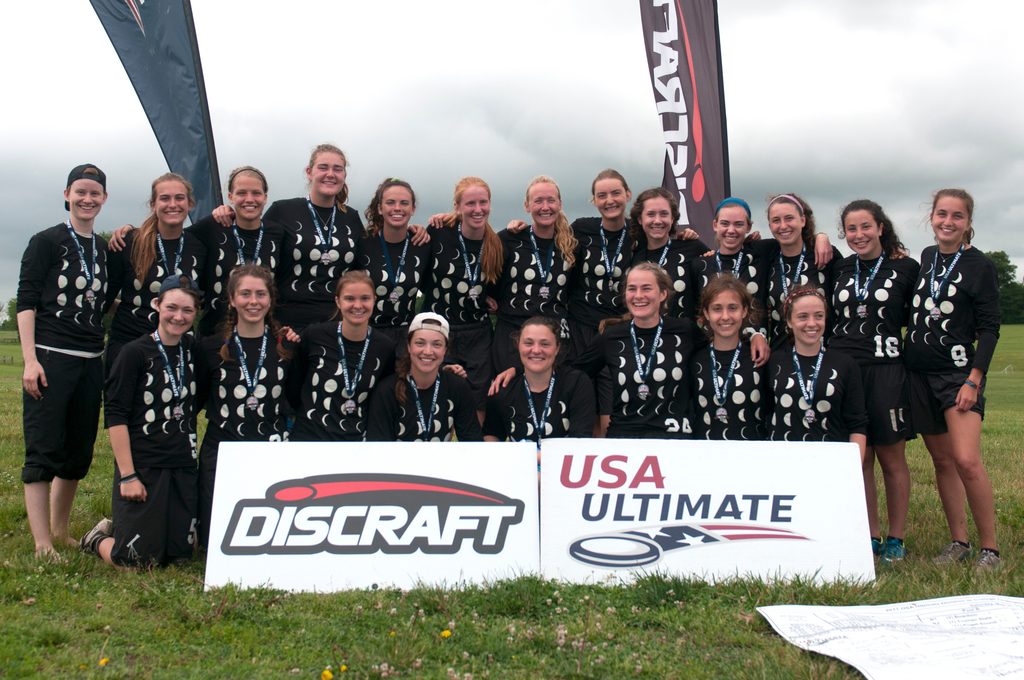 About Eclipse
The purpose of Eclipse Women's Ultimate is to provide Carleton women the opportunity to play Frisbee in a competitive environment. The team prioritizes growth and spirit above all other objectives. Although Eclipse has recently undergone change into a more competitive direction, it endeavors not to lose sight of its primary objective: an environment where Carleton women can develop their skills and enjoy the sport of Frisbee.