Visit the Competitive Dance Team website for more information!
2022-2023 Club Officers
Co-President: Gaby Lazo
Co-President: Ellie Leon-Moffly
Lieutenant (Treasurer): Morgan Graves
Lieutenant (Social): Elena D'Avanzo
Safety Officers: Gaby and Ellie
Instructor: Andrea Mirenda
Fall 2023 Practice Schedule
Tuesdays 9-11pm
Thursdays 7-9pm
Fridays 3:45pm-5:15pm
Saturdays 4-5:30pm
Sundays 4-5:30pm
Practices are held in Cowling Studio.
2022-23 Competition Schedule
Ballroom Blast (October 29, University of Minnesota)
Badger Ballroom (November 12-13, University of Wisconsin)
Dance Fest (March 4-5, University of Minnesota)
2022-2023 Team Roster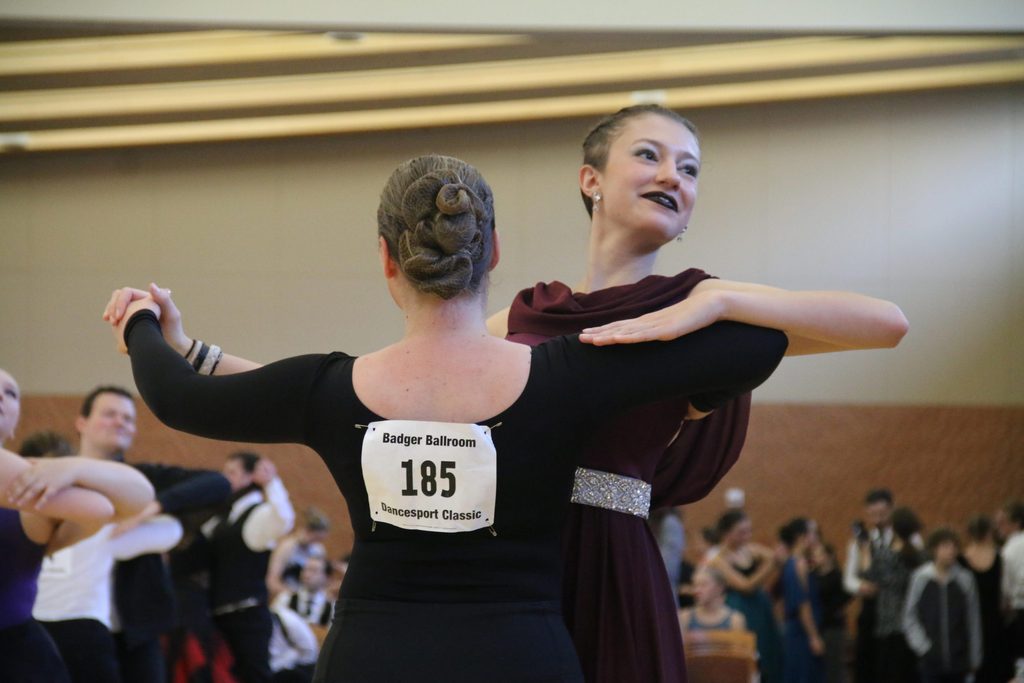 Results from Last Competition:
Coming Soon!