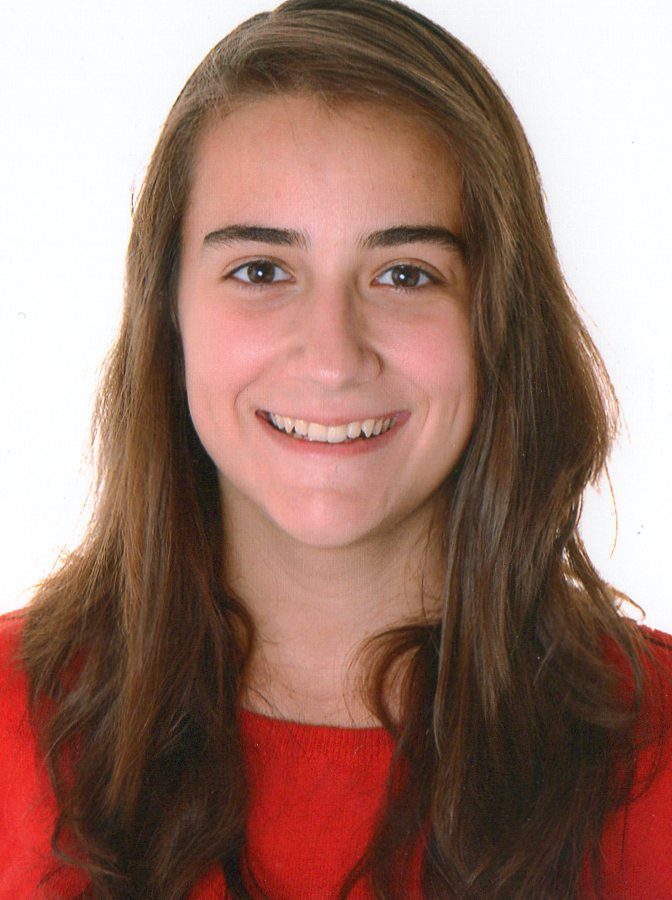 The 2022-23 Language Associate is Cristina Chicharro Manzanares. The LA, as we refer to her, offers a variety of activities to encourage the use of Spanish outside the classroom, such as weekly conversation tables, movies, dinner, outings and other events to help promote Hispanic cultures.
A few words from Maria:
Hello! My name is Cristina Chicharro Manzanares and I'm the Spanish Language Associate (LA) this year. I'm here to help you learn or improve your Spanish. I was born in Madrid, Spain, where I studied History at the Universidad Complutense de Madrid. I earned a master's degree in Contemporary History from the Universidad Complutense de Madrid so, needless to say, I really enjoy learning and discuss about all kinds of things related to History, Culture and, even, Economics. As you can imagine, I'm here to learn as much as to teach, so you will always find a nice conversation wherever I'm around. But study isn't the only thing I do. I'm into series, music, documentaries, and books, so we can have a great time speaking about practically everything you can think. I'm also a camp counselor and leader back in Spain, so I know a lot of games, stories, sports, and teaching techniques that I will put into practice in all my activities, who said learning has to be boring?
Please, feel free to contact any time you like. She is really looking forward to meeting you!
Don't forget the weekly language tables (T, Th 12-1) in the LDC! Keep your eye out for special Spanish events to get to know Spanish culture better.